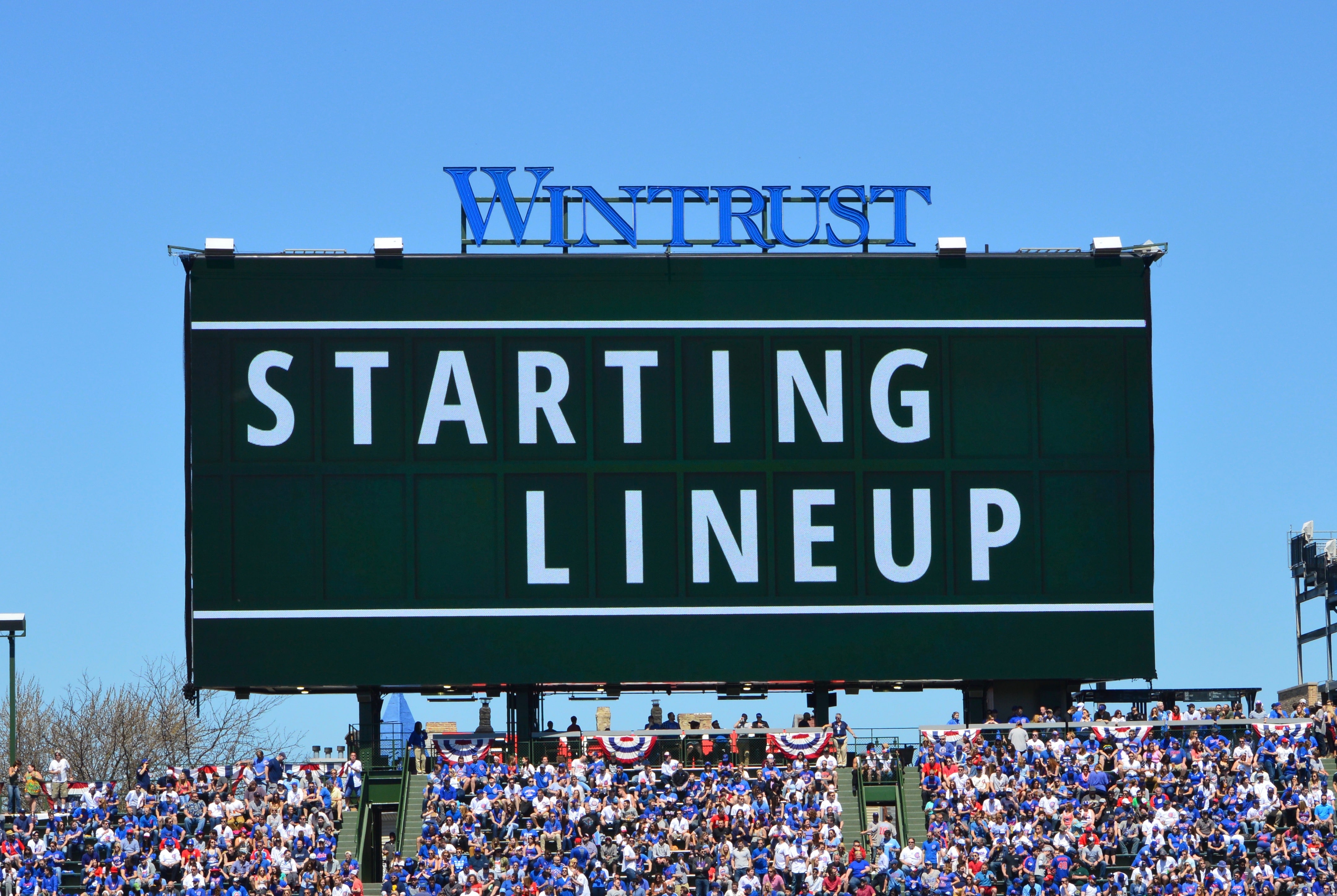 Chicago Cubs Lineup: Heyward Leads Off as Cubs Look to Ignite Offense
The Cubs played two games yesterday and scored three runs total. So no, the bats have not started to click quite yet, but it's only March 3rd.
It all begins anew today as the Cubs head back to Sloan Park — perhaps a bit worse for the wear after a split-squad day/night doubleheader yesterday — to play the Cincinnati Reds. Yes, they did just play the Reds yesterday, but it's Spring Training and there are pretty much no rules. Well, except throwing four balls to issue an intentional walk, you can't do that anymore.
Jason Heyward hasn't had much success with his new swing so far this Spring but he has hit a few balls very hard, very far, and in the air, which is half the battle. Now, if he can just not hit the ball directly at someone, fans far and wide will be rejoicing. I guess that's my long-winded way of telling you "Hey look, J-Hey's batting leadoff today!"
Mike Montgomery will make his second exhibition start, backed by four regulars at the top of the lineup and a nice Eloy Jimenez-Jeimer Candelario combo in the 5-6 spots. No TV coverage again today but I will be there and, assuming the Cubs offense obliges, I'll  be bringing you video highlights during and after the game.
#Cubs lineup Heyward RF Almora CF Jay LF Baez SS Jimenez DH Candelario 3B La Stella 2B Dominguez 1B Corporan C

— Carrie Muskat (@CarrieMuskat) March 3, 2017