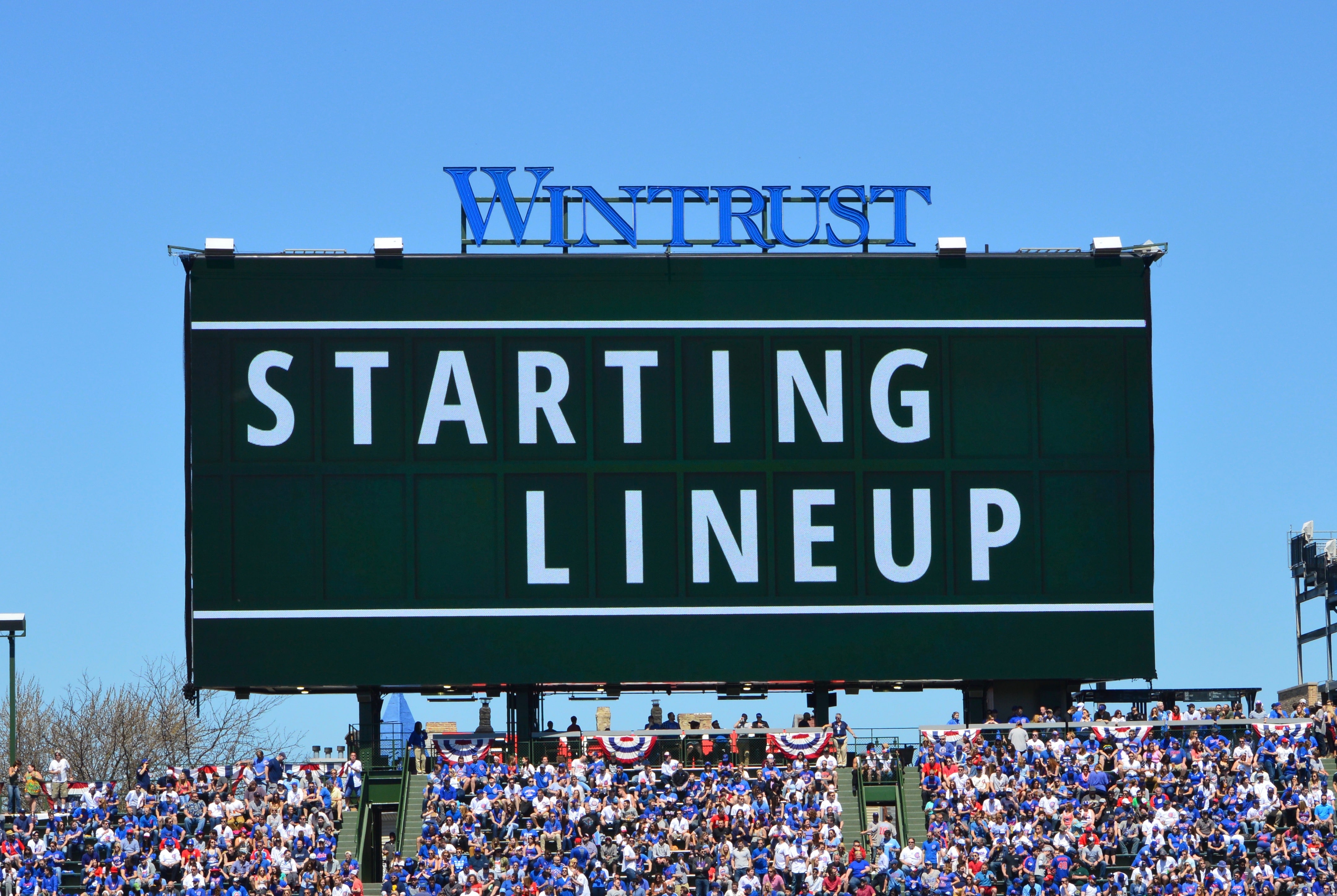 Chicago Cubs Lineup: War Bear Leads Off What's Almost a Regular Lineup
Kyle Schwarber is back in the top spot of the lineup as the Cubs take on the Angels at Tempe Diablo Stadium today. He'll be followed by a group that looks pretty much like one we'll see in the regular season, with Kris Bryant, Anthony Rizzo, Ben Zobrist, Jason Heyward, Willson Contreras, and Albert Almora filling the next six spots.
Munenori Kawasaki and Carlos Corporan fill out the bottom, but aren't likely to make the 25-man roster.
It's good to see Rizzo back after his back kept him out of back-to-back games, neither of which was at Camelback. Now let's just hope they can keep going back, back, back with the longballs we've seen picking up lately.
Speaking of, I'm calling home runs from War Bear and Heyward as both seek to get things rolling this spring. First pitch is 2:10 CT  and you can catch the audio for the untelevised contest at MLB.com.
https://twitter.com/carriemuskat/status/838758711740923904?refsrc=email&s=11
Update: Almora has been moved to the 9 spot, which is probably where he'll be hitting in the regular season. Kawasaki and Corporan have been moved up one spot each.