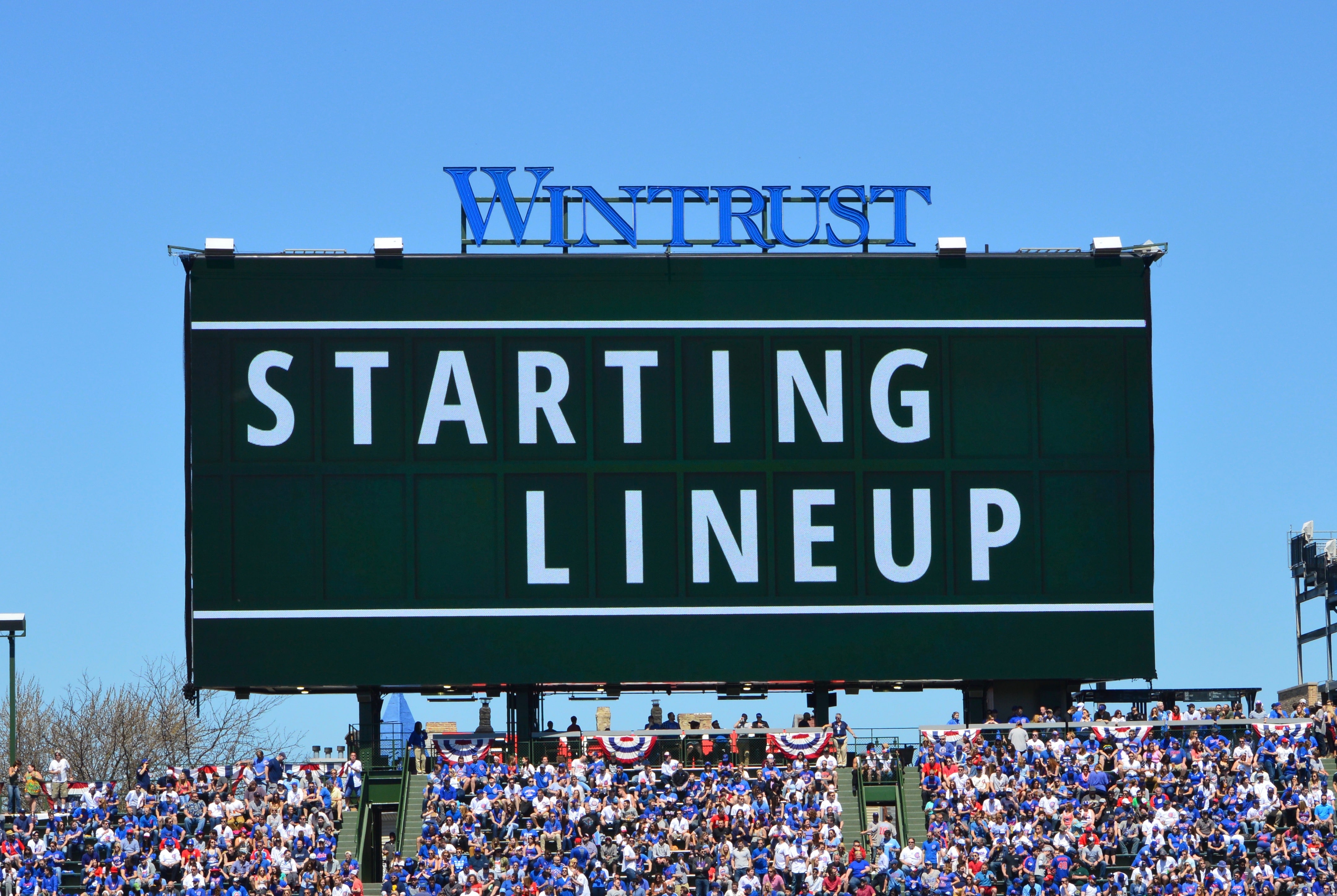 Chicago Cubs Lineup: Schwarbryzzobrist Up Top, Montgomery on Bump (Updated)
The Cubs are back in action at Sloan Park after their first off-day of the exhibition season and they've got what looks almost like an everyday lineup. Kyle Schwarber is once again in the leadoff role, with Kris Bryant, Anthony Rizzo, Ben Zobrist, Addison Russell, Jason Heyward, and Willson Contreras following. Based on what we had assumed coming in and what we've been seeing thus far, this figures to be pretty close to the regular-season setup.
The exceptions would be Jon Jay — who figures to serve primarily as Albert Almora's training wheels — starting and batting eighth, and Matt Szczur — who may or may not have a roster spot — in the nine-hole as DH. Almora isn't even listed as an extra for the game, likely due to the calf soreness that saw him lifted early from his last game.
And if you're wondering why Javy Baez isn't in there, it's because he'll be away from the team for the duration of Puerto Rico's participation in the World Baseball Classic. You may want to tune into those games, though, because you might get to see him make a nice play or three.
https://twitter.com/carriemuskat/status/839846208709406721?refsrc=email&s=11
UPDATE: Taylor Davis in at DH, batting eighth, with Jay moving down to ninth.