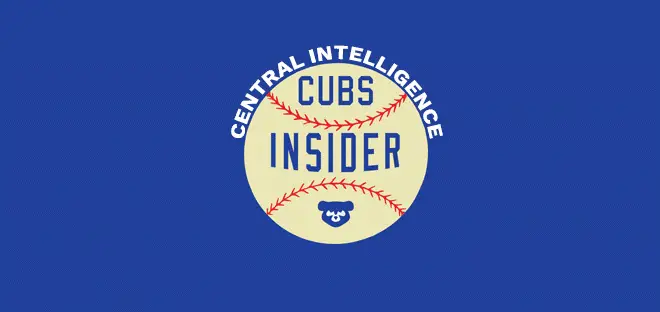 Central Intelligence (Week of March 12): Also-Rans Running Hot
The season is creeping ever so closer. Can you feel the excitement yet?  Amidst the World Baseball Classic, which has been fantastic, by the way, there were still Spring Training games going on.  Here's a look at the week that was in the Central:
Chicago Cubs:
Posted a 4-3-1 record, including a 6-4 win over World Baseball Classic semifinalist Team Japan in which John Lackey pitched 5 innings of one-run ball.
Top prospect Ian Happ keeps hitting; his average is up to .441, as he added his third home run of the spring this week.
Top prospect Eloy Jimenez is being kept out of games because of a shoulder injury. The Cubs are awaiting results of medical tests.
Addison Russell is having quite the power surge this spring. He leads the Cubs with four dingers.
St. Louis Cardinals:
Posted a 2-3-1 record; Adam Wainwright got shellacked in his start vs the Mets, giving up 10 ER in 1.2 IP.
Matt Adams is taking reps in the outfield this spring.
Top pitching prospect Luke Weaver has had a rough spring, pitching to a 12.60 ERA.
Prospect Harrison Bader keeps hitting; he mashed a dinger this week and the average sits at a pretty .351.
Pittsburgh Pirates:
Posted a 3-3 record.  The Pirates are still trying to put it together with the major offensive pieces away at the World Baseball Classic.
Gregory Polanco went 12-19 for the Dominican Republic at the WBC.
Andrew McCutchen is struggling struggling at the WBC with just a .182 average, but delivered a clutch double in the 8th inning of the game against the Dominican Republic.
Jameson Taillon continued to make a strong impression, putting together four strong innings in his start on Wednesday.
Milwaukee Brewers:
Posted a 3-3-1 record, including a whopping 24-run performance against the Mariners; went 1-0-1 against the Cubs this week.
New 1B Eric Thames got it going a little, delivering his first dinger of the spring, while outfielder Keon Broxton just keeps hitting, sitting at a .395 clip.
New 3B Travis Shaw is red hot right now; he delivered two dingers this week, giving him three for the spring, and his average currently sits at .361.
Staff ace Jimmy Nelson made two starts.  He was up and down, giving three scoreless innings in one, and allowing 5 ER in 3 IP in the other start.
Cincinnati Reds:
Posted a 5-1-1 record, including a sweep of a split-squad doubleheader, 4-2 over the Brewers and 9-8 over the Rockies.
Longtime veteran and former Red, Bronson Arroyo, is back with Cincinnati and he made his spring debut.  He has pitched to a 4.91 ERA in a limited sample (two short starts).
Former Cub Arismendy Alcantara, fighting for a spot on the Reds roster, is struggling so far this spring. He's hitting at just a .211 clip, but has clubbed two homers.
Slugger Adam Duvall clubbed his first two home runs of the Spring this week.
As for non-NL Central news, the semifinals of the World Baseball Classic are set. The Netherlands will square off with Puerto Rico, while the United States will take on Japan.