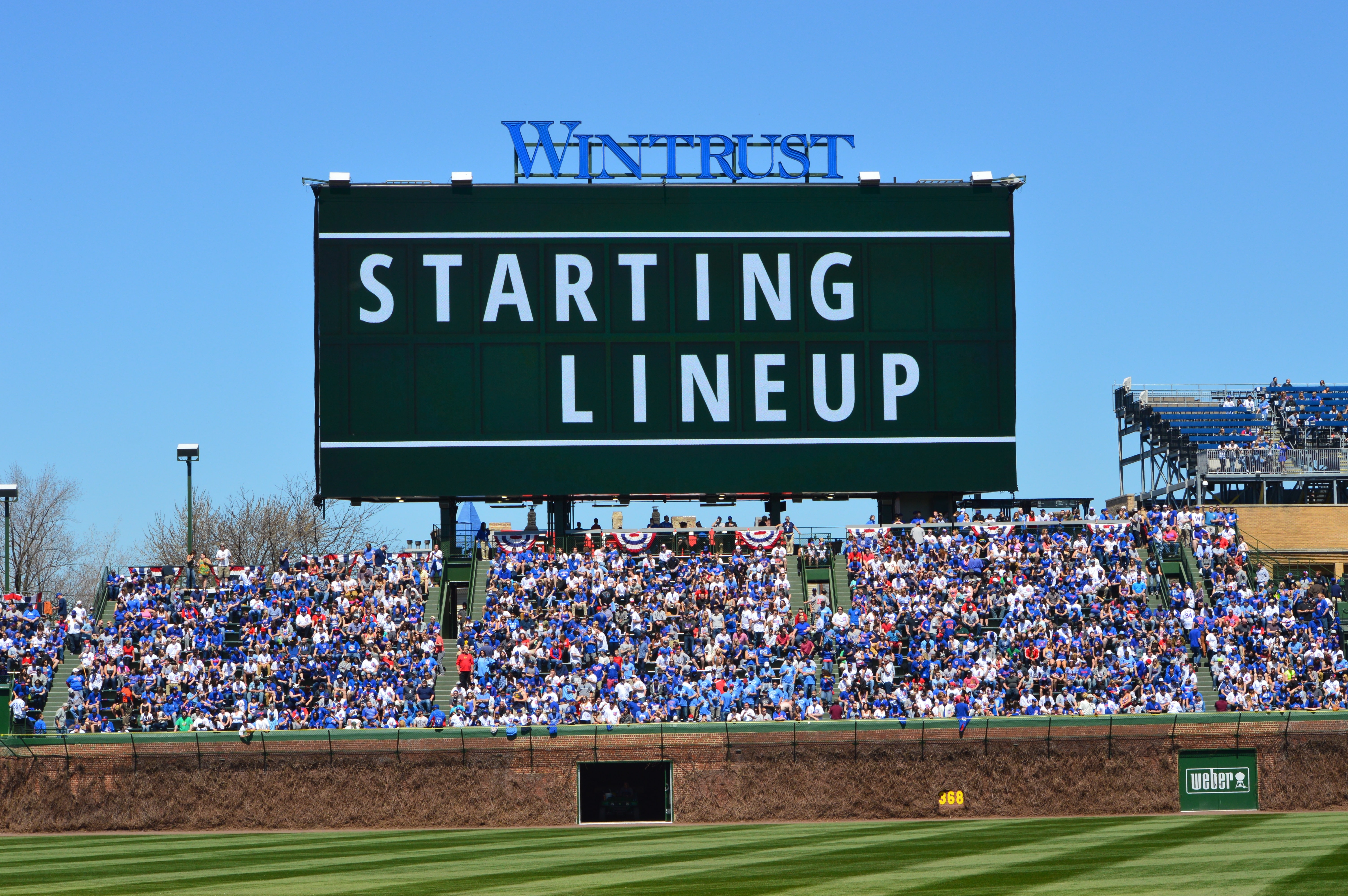 Chicago Cubs Lineups: Split-Squad Weekend Continues with Prospect-Heavy Orders
Alec Mills leads the Sloan Park half of the Cubs' split squads against the Dads, backed by a lineup that contains only a single regular starter. Jason Heyward is batting third and playing right, with Jon Jay leading off in center and Matt Szczur manning left and hitting second.
As you may have read, Szczur continues to be at the center of both roster and trade speculation. Joe Maddon praised the athletic outfielder's value in both the field and clubhouse, but then was a little coy in saying that those qualities would be good for any team. The Tribune's Mark Gonzales has reported that the Cubs are actively shopping Szczur, so we could be seeing the end of his tenure in Chicago.
Either way, Szczur should end up on someone's 25-man roster.
First pitch for the home half of today's game's is 3:05 CT.
Cubs' lineup vs. Friars at Mesa: pic.twitter.com/11dakcXljW

— Mark Gonzales (@MDGonzales) March 26, 2017
What happened in Vegas stayed in Vegas, as the Cubs remain in Sin City to complete a two-game set with the Reds. They'll no doubt start the day with a bit less excitement than Saturday, when a standoff with a gunman near their hotel almost kept the Cubs from getting to Cashman Field.
The top of the lineup will feature a familiar trio, with Kyle Schwarber once again leading off in front of Kris Bryant and Anthony Rizzo. After that, though, it gets a little squirrelly. Albert Almora will be cleaning up, a role he's held previously this spring, with Tommy La Stella playing second and batting fifth.
Chesny Young, Victor Caratini, and John Andreoli fill out the rest of the order, with Eddie Butler pitching and batting ninth. Which I guess means he fills out the order too, though no one's really concerned about his hitting. Butler's going to hit a home run now, isn't he?
The real key for Butler is going to be his control and the use of his changeup. Keep an eye on his performance on the mound, as this is a guy who could end up making some noise for Cubs this year and beyond. Speaking of noise, the Cubs' bats made plenty yesterday. Expect a few more longballs out of them today; I'm calling a leadoff shot from Schwarber and more from Bryant and Almora.
And, you know, that one from Butler I karmically influenced.
WGN will have the TV broadcast and 670 The Score has the radio call, so you'll be able to follow along without the use of social media. You know, if you're into that sort of thing.
https://twitter.com/CarrieMuskat/status/846059317740552192
Update: Schwarber and Rizzo were flip-flopped in the order, presumably to ensure the first baseman gets as many ABs as possible after a day off and with spring winding down.