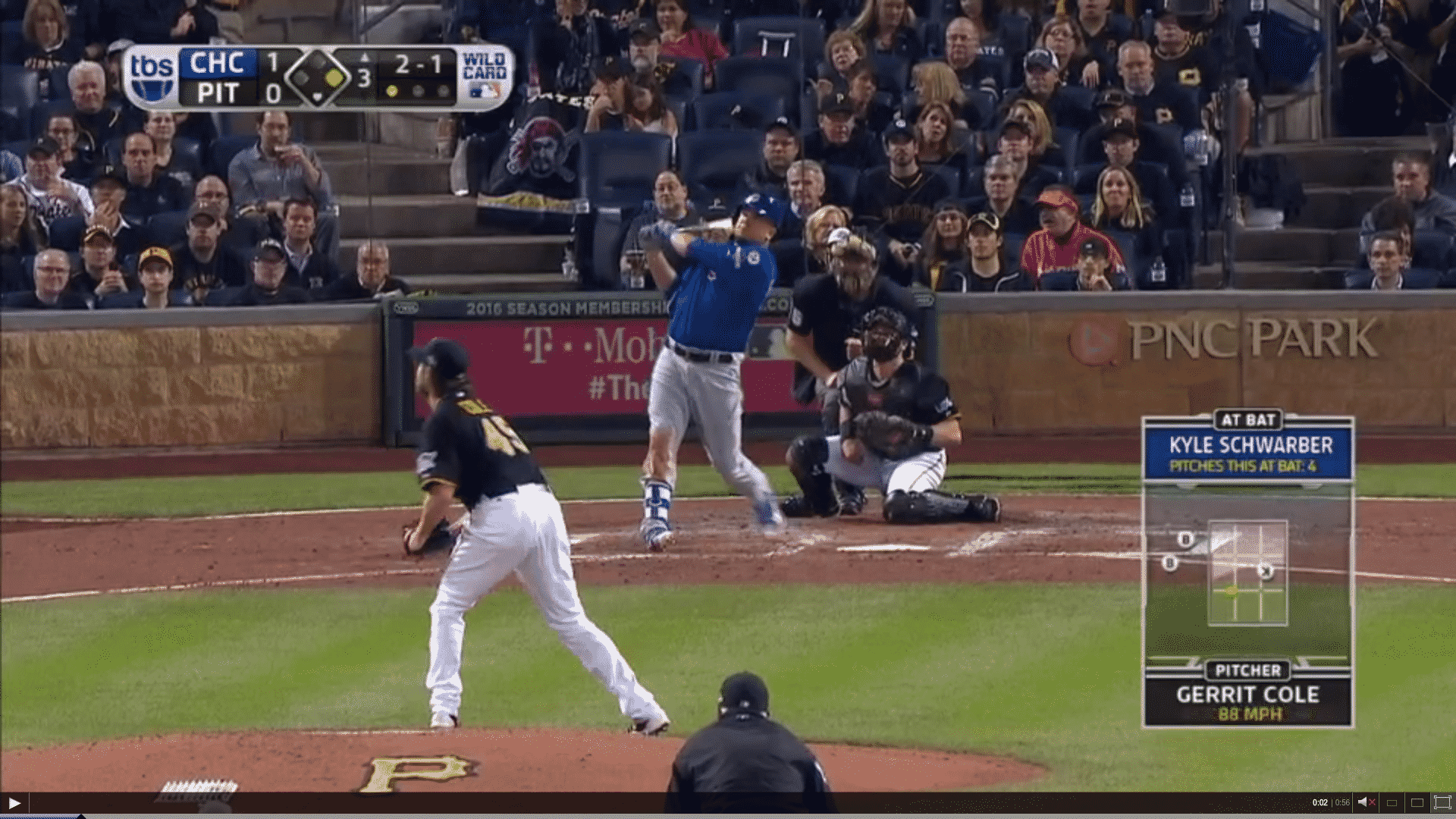 The Rundown: The Legend of Schwarber, Debut of CSN's Reign Men, Almora's Catch
I've been burning the candle at both ends for a while, so I decided to extinguish at least one of the flames and take it easy on this edition of The Rundown. Now if only the rest of my writers would allow me to do the same when I'm editing their work.
War Bear's legend
I love me some Kyle Schwarber, man. That's why I so enjoyed reading Patrick Mooney's look at the man-sized fire hydrant's comeback and his growing legend in Chicago.
"It's freak-of-nature stuff," McLeod said. "You can't be away for six months and step into the World Series against Cy Young-caliber pitching and do what he did. As much as we talk about it, it might even be years from now until we can fully even appreciate it.

"You can set the machine at like 95 or 88 with sliders. He's there just tracking, tracking, tracking with his eyes locked in on that. And even still, that is different than standing there with 50 million people watching you and Corey Kluber on the mound throwing a 92-mph cutter on the outside corner."

***

Listed at 6 feet, 235 pounds – with a crew cut and a goatee that makes him look like a guy you would watch a Bears game with in Wrigleyville – Schwarber has outstanding hand-eye coordination and the type of athleticism that once made him a second-team all-Ohio linebacker in high school.

David Ross – the grandpa figure now on "Dancing with the Stars" – sort of joked that Schwarber seemed more comfortable in the batter's box with six months off than he ever did during a 15-year big-league career.

"He's born to hit," Ross said. "He can roll out of bed and hit 95."
But those are things you already know. To really get the full picture of what Schwarber means to this team, read the rest of the piece and get a better feel for his personality. Even as he was feeding off of his teammates over the course of his rehab, they were drawing from him at the same time.
The stocky outfielder just radiates energy and I can't wait to see what he's got in store for his first full MLB season.
Reign Men debuts on CSN Chicago
While the Cubs were playing the Indians in a Spring Training game, CSN Chicago debuted a documentary called "Reign Men: The Story Behind Game 7 of the 2016 World Series." It's kind of an esoteric title, so I'll cut through all the cloak-and-dagger business and let you know that the film tells the story behind Game 7 of the 2016 World Series.
Yes, the Cubs still win this time.
If you missed it Monday night, you can check your local listings — if CSN Chicago is local for you — for future broadcasts. Those of you without access to said channel can check out the online version here. The game footage has been removed to MLB licensing business, but this flick is really all about the stories.
Almora shows out
I'm on a mission to tout Albert Almora's offensive ability, a goal he's been making it very easy for me to achieve. And while he doubled and scored on a Jon Lester single Monday night, it was this catch that made people take notice.
Dude… pic.twitter.com/jVon3fSXqJ

— Evan Altman (@DEvanAltman) March 28, 2017
Look at the way he just glides to the ball, taking a near perfect route and then timing his steps with a late shuffle to ensure that he can make the catch without running headlong into the wall in left-center. Almora is just so smooth, you almost take him for granted out there.
Almost.
More news and notes
Ian Happ, Rob Zastryzny, and Eddie Butler were all assigned to AAA

All could see time in Chicago this season
I still think Happ could be traded
Jorge Soler suffered a strained oblique and will likely start the season on the DL
The Rays acquired Peter Bourjos from the White Sox for cash considerations
Michael Bourn was released by the Orioles; adding another chapter to what has become a journeyman career

If Bourn is picked up, it'll be his fifth team in three seasons
Has played for seven different MLB teams (Braves twice) in 11 years
Slashed .283/.358/.435 in 24 games with Baltimore last season