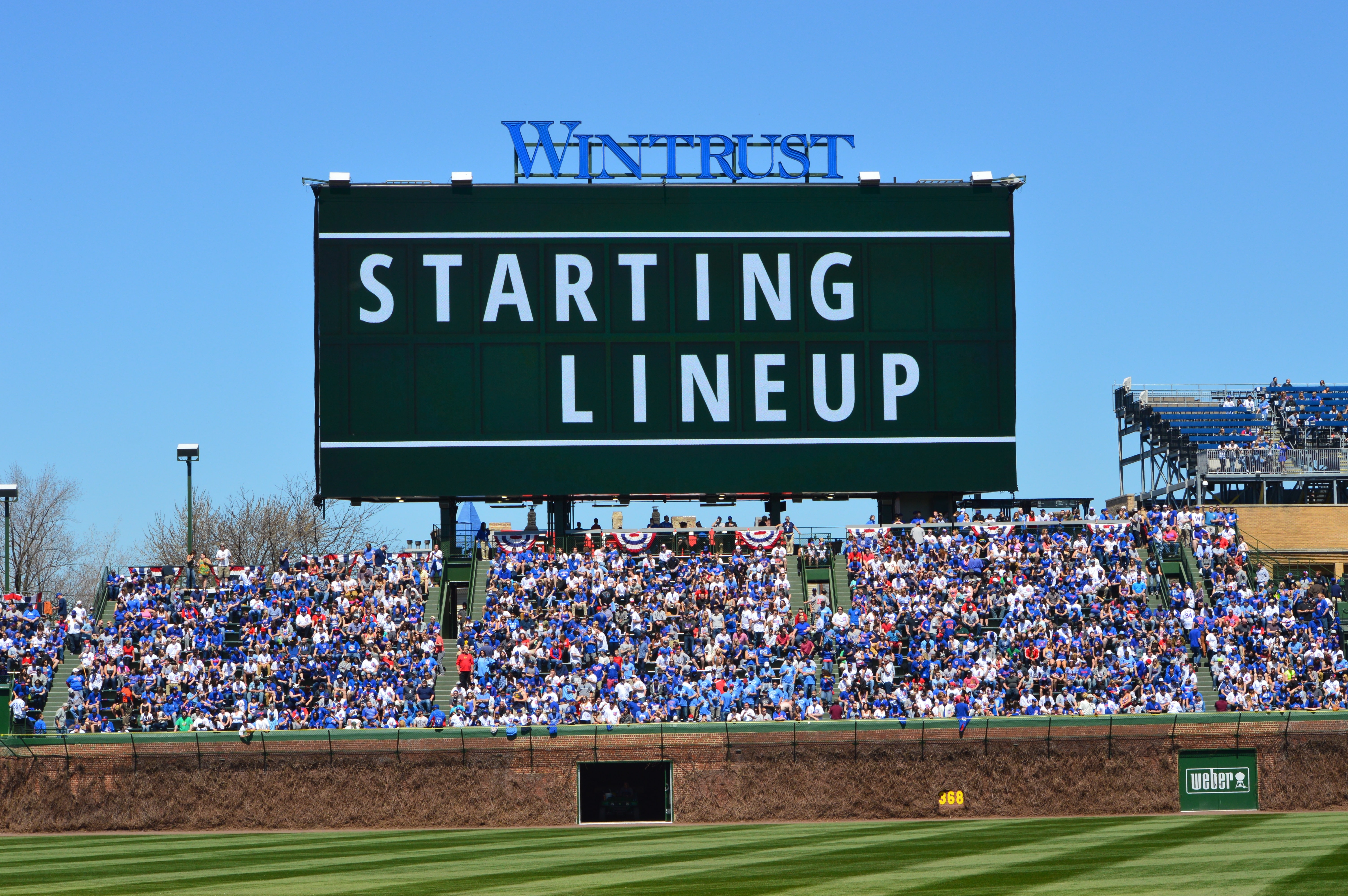 Chicago Cubs Lineup: Maddon Rolls Out What May Be Best Order as Zobrist Rests Back
As Ben Zobrist sits again with what reports are saying is a sore back, the Cubs boast what may actually be their best possible lineup. Addison Russell slots back into the cleanup role behind the familiar trio of Schwarbryzzo, and that group is followed by Willson Contreras and Jason Heyward.
Then the Cubs have Javy Baez and Albert Almora Jr. bookending Jake Arrieta. This is a lineup in which every single batter is capable of doing real damage on multiple levels. Heyward and Baez each hit 400-plus-foot home runs last night and Almora cracked his first recently as well. Then you've got Arrieta, who can rake a little.
And that's the bottom four spots.
Arrieta's start comes just a day after the one-year anniversary of his no-no in Cincy and four years to the day of his demotion from Baltimore to AAA Norfolk.
Opposing the Cubs will be lefty Cody Reed, owner of a 6.31 ERA over 14 career appearances (10 starts). In two previous starts against Chicago, the southpaw has an 0-2 record and has allowed 15 runs (11 earned) over only 8 innings pitched. He's allowed 5 home runs in that stretch, too. Good thing he's not throwing in a band box against a murderer's row of sluggers.
What's that? He is? Huh, well, this ought to be fun.
I've got a sneaking suspicion we see Bryant get into a couple today after scuffling here in the early going. And I think we'll see War Bear put the fear of God into a ball, which I guess goes without saying. No more Cardiac Cubs in this one.
Right back at it in Cinci.

Game preview: https://t.co/e1rOL0fe66 pic.twitter.com/Ik8F07bj18

— Chicago Cubs (@Cubs) April 22, 2017