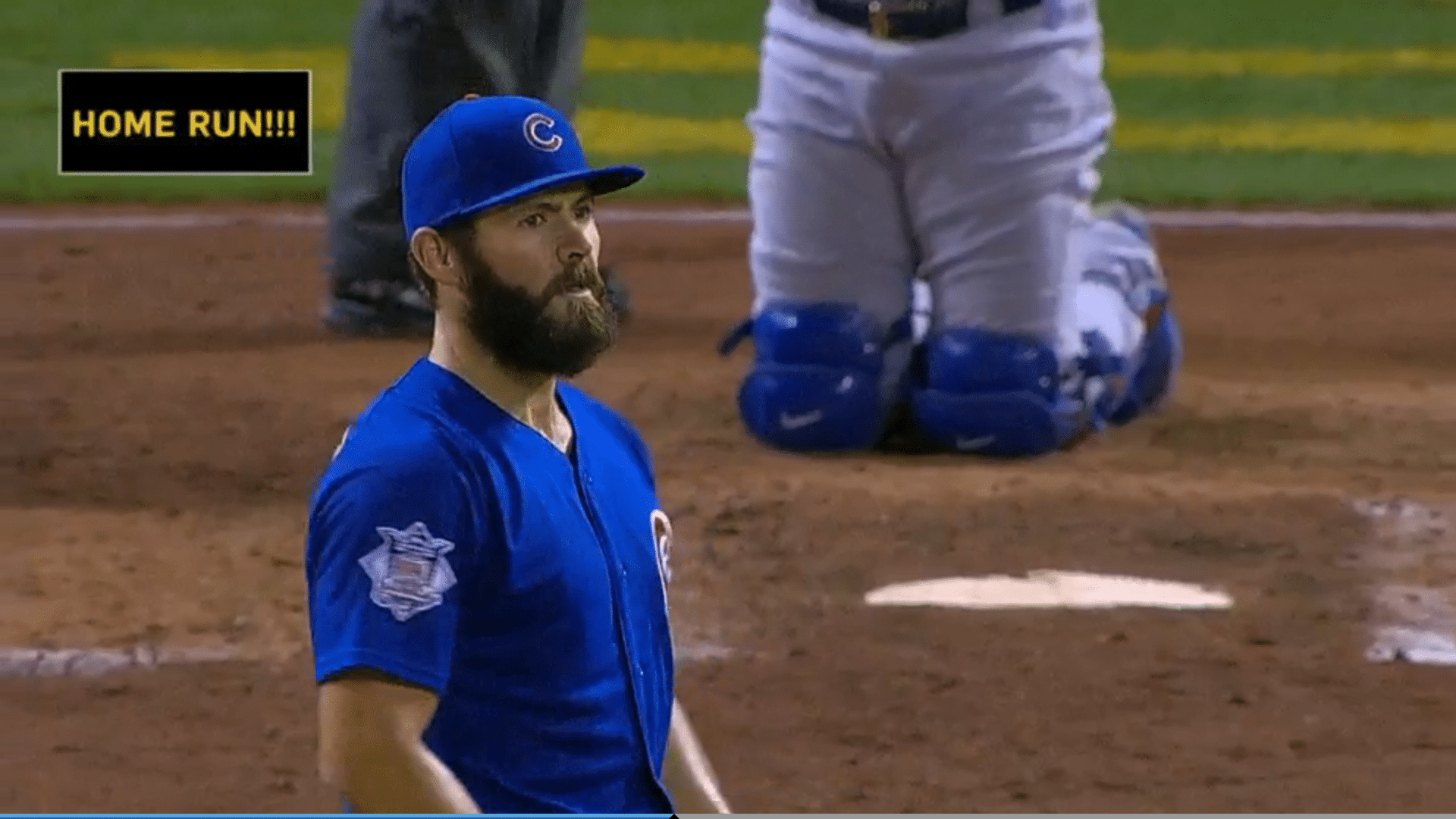 The Rundown: Starting Pitching Woes, Review of 'My Cubs: A Love Story'
It was like the season opener in Major League. Jake Arrieta had sandwiched a walk on some very questionable borderline calls between a pair of looking strikeouts. Leaning more heavily on a slider that has seen less usage over the last couple seasons, Arrieta had Phillies hitters looking at 11 of his first 14 pitches. Never mind that only four of those went for strikes. It was cheers all around from the peanut gallery.
Then the starter left some pitches over the heart of the plate, leading to two hard-hit balls that found a little green and pushed a couple runs across. That's when everyone started feeding the geese and talking about the 10 runs Arrieta has allowed in the 1st innings of his last three starts. It's a disturbing trend, though one that seems to dissipate once three or four outs have been recorded.
So is it time to freak out yet?
Bruce Levine of CBS Chicago says "signs point to Cubs seeking more starting pitching," but it feels really premature to start talking about that at this point. To be fair, Levine isn't simply throwing out trade speculation or anything, and he does reference in-house options like Mike Montgomery, Rob Zastryzny (who has curiously been kept out of Iowa's rotation despite serious struggles from the starters), and Eddie Butler.
The Cubs' starters have been pretty awful here for a last few weeks, but we're also dealing with a bit of recency bias here. I still hold that much of the issue could stem from the starters lacking the feel that may have come from a more traditional Spring Training. Or maybe they're just dialing it back and need a little work each time out to really find a groove.
Whatever the case, I think it's a little silly to be worrying much about the starters at this point. I think it's just as silly to think the Cubs are sitting back and not weighing all the options, too. These rough starts should even out here before long, but we'll see some moves if they don't. There you have it.
My Cubs: A Love Story
There's been no shortage of Cubs books rolling off the presses in the last few months, many of which are being hawked during local broadcasts. But while most of the tomes getting top billing are focused primarily on the World Series or the rebuild of the last five years, Scott Simon's My Cubs is more an ode to fandom.
Fans of NPR will know Simon as the host of Weekend Edition Saturday, the station's most-listened to news program. He's also the author of seven books, including the recently published Just Getting Started, with Tony Bennett. Simon is a well-respected broadcaster who has reported from all over the globe. He has hosted several TV specials, does stories for CBS Sunday Morning, and has received the Order of Lincoln, Illinois' highest honor.
In My Cubs, Simon takes readers on a journey that rolls the team's history in with his own to set the stage for the eventual World Series title. If you're looking for a couple hundred pages on Game 7 of the World Series, this isn't for you. If, however, you want anecdotes of Simon's childhood spent with his "uncles," Charlie Grimm and Jack Brickhouse, this is your book.
This book reads more like a memoir or a journal of sorts, at times wistfully cathartic and at others joyously nostalgic. In other words, it reads like something a lifelong Cubs fan would write. If, that is, said fan had been blessed with VIP access the entire time. I don't mean that as a knock, just more setting up the context for the story.
In the interest of full disclosure, the book may drag a bit for some longtime fans through the first half. Simon's personal anecdotes are gold, but there's a good chunk of team history that many fans may find tedious at points. It's all setup, though, necessary support for the story being woven throughout. You're reading about the Cubs through the author's eyes. Or pen. Or keyboard, whatever.
What it all drives toward is that sense we have as Cubs fans, that it was never about the winning. Well, yes, it was finally about the winning this past season. But more than that, it was about the path along which we have all been drawn by the pull of some inescapable tractor beam of faith and hope and love.
My feeling for the Cubs is love, not loyalty. It has not always been pure pleasure to be a Cubs fan, but it's never been a chore, and, overwhelmingly, it's been fun.

The Cubs have been a love I have shared with my father and my grandfather, my wife and my daughters, and sometimes a language to connect u when words might drive us apart. I am suspicious about trying to draw lessons from the love of a sports team. But loving the Cubs has taught a lot of us, not just Cubs fans, that life is more about trying than winning; and trying again, and then again.
You can purchase your copy of My Cubs: A Love Story on Amazon or wherever books are sold. Thanks to the folks at Blue Rider Press for bringing this to my attention and for helping Scott to share his voice. You can find more about Scott Simon and his books at his website or follow him on Twitter (@nprscottsimon)
More news and notes
Red Sox knuckleballer Steven Wright mulling season-ending knee surgery
Cole Hamels expected to miss eight weeks with oblique strain
Corey Kluber has hit the DL with "lower back discomfort"