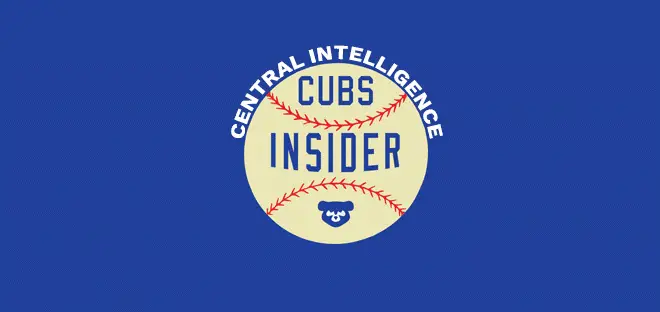 Central Intelligence: A Look Around the Division for the Week of April 30
One month down, five months to go. The baseball landscape is starting to take shape, and cruel reality is coming into play. For proof, see the entire Mets pitching staff…again. That's beside the point, though, since we're here to take a look at the Central from the past week (team listing in order of standings, Sunday action not included).
Chicago Cubs:
Posted a 3-4 record, bringing them to 16-14. Amazing, isn't it? The Cubs have yet to play anywhere closeto their best baseball, and yet are still in first place.
Kris Bryant just continues to be in another universe. We almost aren't worthy at this point. His slash line reads .311/.411/.563, good for a .974 OPS. How crazy would it be if he is actually better than last year?
Brett Anderson is struggling in a bad way. In two starts this week, he gave up 12 ER in 1.2 innings. As you might expect, the Cubs lost both games pretty handily.
Kyle Schwarber has shown some signs of coming out of his slump this week, belting two home runs.
Cincinnati Reds:
Posted a 6-1 record, bringing them to a first place tie with the Cubs at 16-14. The Reds have outscored the Giants 27-5 in the first two games of their series after beating the Pirates 3 out of 4 earlier in the week.
Amir Garrett continues to pitch well to anchor the Reds young rotation. He now has five quality starts over his six starts, with the one outlier being a drubbing against the Brewers. He was just optioned to AAA, but that figures to be a temporary roster move.
Former Cub great Arismendy Alcantara is 7 for his last 8 at the plate, on a hot streak with the rest of the Reds over the course of the week.
Devin Mesoraco has gotten off to a slow start since returning, going just 4-19, but he does have a home run to show for his efforts.
St. Louis Cardinals:
Went 3-3, and the Cards are now 15-14 on the season.
Dexter Fowler sustained an injury diving for a ball against the Brewers on Thursday.
That's not the only injury sustained. In that same game, Steven Piscotty injured his leg.  The Cardinals are really hurting right now.
Mike Leake has continued his outstanding start to the season, pitching to just a 1.79 ERA.
Milwaukee Brewers:
The Brew Crew put up a 3-3 record, bringing them to 15-16 on the season.
Milwaukee's offense has not slowed down. They still lead the majors in home runs, with an even 50 heading into Sunday's action.
Eric Thames has cooled off a considerable amount, as his slash line now sits at .308/.424/.692, with a 1.16 OPS. What if I told you he's just 3 for his last 20, and his slash line is still that high? What a bargain that was for the Brewers.
Jonathan Villar is having trouble duplicating his breakout 2016 season and is currently slashing .197/.255/.323, good for an OPS of just .578. For a leadoff hitter, that won't get it done.
Pittsburgh Pirates:
The Buccos posted a 3-4 record and are now 14-16 on the season. Between first place and last place in the Central, all the teams are separated by just two games.  The Pirates go for a sweep of the Brewers on Sunday, after losing 3 of 4 to the Reds.
Josh Bell continues to hit and has cracked five homers so far to go with a .358 OBP. He is showing why the Pirates were so high on him.
Gerrit Cole has been dominant. In two starts this week, Cole pitched 13 innings, giving up 7 hits with just 3 ER and 15 strikeouts. He's been the ace the Pirates need him to be.
Gift Ngoepe continues to be a fun story. In his young major league career, Ngoepe is 7-for-21, with a .333/.481/.476 slash line and a .958 OPS. He will be a nice player to follow throughout the year.