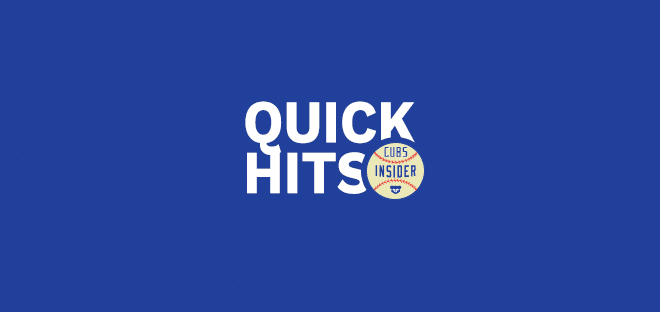 Cubs Quick Hits: Ian Happ's Adjustments Contributed to Third-Best ISO in AAA
Ian Happ will make his Major League debut today against the St. Louis Cardinals. No joke.
The 22-year-old switch-hitter came out of the gates like Secretariat en route to the third best isolated power mark (.317) in the Pacific Coast League. Granted, the PCL is known as a hitters paradise, but the numbers are impressive nonetheless. Happ owns a .412 wOBA, 9.5 percent walk rate, and 23.3 percent strikeout rate.
It was just a year ago, too, that Happ struck out in 23.5 percent of his plate appearances against high-A pitching. Needless to say, the top prospect has clearly adjusted well against more advanced pitching. In fact, Happ seemed to have made minor adjustments that yielded big results. The Des Moines Register's Tommy Birch discussed this very change by talking with Iowa hitting coach, Desi Wilson.
"I think the biggest adjustment he made in spring training and in the fall league was getting rid of that toe tap and doing a leg kick," said Wilson.
Fans won't have to wait long to see Happ in action, as he'll be batting second when the Cubs face the Cardinals Saturday afternoon.