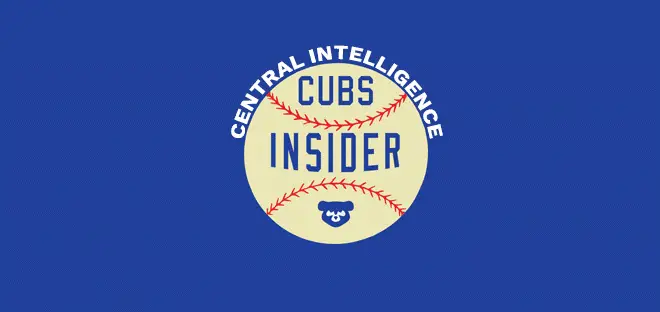 Central Intelligence: A Look Around the Division for the Week of May 7th
The season is a little over a month old, so injuries and talent are starting to take over for some teams. Here is a quick look at the week that was in the NL Central.
St. Louis Cardinals
Posted a 5-1 record, bringing them to 20-15. The Cardinals have overtaken first place in the Central, due in large part to winning 17 of 23 games.
Jedd Gyorko has been the Cardinals' MVP so far this year, posting a robust 1.029 OPS with seven home runs.
Seung Hwan Oh has now converted 10 straight save opportunities after blowing the save on Opening Night against the Cubs.
Recent call-up Magneuris Sierra has made a quick impact with the Cards, going 8-for-20 with an .855 OPS in a small sample size.
Adam Wainwright, pitching against the Cubs on Sunday, has yet to post a quality start this season.  The numbers are not pretty: 35.1 IP, 53 H, 25 ER, and a .356 BAA. After a subpar 2016, Waino looks to be in a decline.
Milwaukee Brewers
Posted a 5-1 record, upping the Crew to 20-17. The Brewers continue to surprise in 2017, and they're doing it all with offense.
The Brewers still lead the majors with 60 home runs.
We mention this every week, but it's too good of a story to ignore: Eric Thames keep doing his thing. His slash line currently reads .315/.430/.702, good for a 1.131 OPS. Thames has slugged 13 dingers, along with nine doubles. Of his 39 hits, 22 are XBH. The dude just rakes.
Travis Shaw belted his eighth home run on Saturday night against the Mets. Shaw's slash reads .281/.324/.548, good for an .872 OPS. It's worth nothing that the guy Shaw was traded for, Tyler Thornburg, has yet to touch the field with the Red Sox.
The Brewers' pitching, though? Different story. They currently hold a 4.15 ERA with a .271 BAA that is worst in the majors. Wonder how long the offense will hold them above water.
Cincinnati Reds:
The Redlegs threw up a 3-3 record this week and they now sit at 19-17 on the season. On Friday night, the Reds dropped a heartbreaker to the Giants, losing in 17 innings on a walk-off home run by Buster Posey.
The Reds and Brewers are similar in that they both try to win games by outslugging opponents. The Reds lead the majors with 40 steals and are 4th in the NL in doubles, with a nice total of 69. They also lead baseball with 14 triples and are third in the NL in slugging at a .445 clip.
The staff has a 4.15 ERA, with a 5.03 starters' ERA, resulting in the bullpen logging the most innings in baseball. This trend cannot produce a winning team all season.
Billy Hamilton already has 19 steals and is playing gold glove defense. "Billy being Billy," as the Reds faithful like to say.
A player to keep an eye on is Scott Schebler, who was acquired in the weird Todd Frazier three-team trade thingy in the 2015-16 offseason. Schebler has already set career highs in home runs and steals, currently has an .885 OPS, and is on pace for 26 dingers. The Reds may have just found a diamond in the rough.
Chicago Cubs
The Cubs went 2-4 this week, bringing them to 18-18 on the season. They had their souls crushed last Sunday night, staging a furious rally against Aroldis Chapman before losing in 18 innings. And, boy, has that done a number on them.
Addison Russell, Jason Heyward, Ben Zobrist, and Jon Jay have all missed time with injuries, while Kris Bryant is down with an illness. Zobrist and Russell don't appear to need DL time, which is good for the Cubs.
Top prospect Ian Happ got called up to St. Louis on Saturday, and ya know, just did this. Happ joins names such as Jorge Soler, Starlin Castro, and Javier Baez who also homered in their Cubs debut. Is this a showcase for a trade in July, perhaps?
Don't look now, but the Cubs starting pitching may have solved some of their woes. They only gave up a run in the first inning during one game last week! That game? The 18-inning loss to the Yankees.
Hey, speaking of pitching, newly acquired Eddie Butler made his Cubs debut on Friday, dominating the Cardinals lineup, en route to six shutout innings and a 3-2 Cubs win. Butler said after the game: "I plan on keeping the spot."
Pittsburgh Pirates
The Buccos went 1-6 this week, dropping them to 15-22 overall. The Pirates had lost six in a row before a victory over the Dbacks on Saturday night.
Heartbreaking news on Monday, as promising young starter Jameson Taillon underwent treatment for suspected testicular cancer. That guy can not catch a break. From Tommy John in 2014, to sports hernia surgery in 2015, and now this. You really feel for him with all he's gone through.
The Pirates narrowly avoided a no hitter on Thursday night. They were hitless until the 8th before Gregory Polanco hit a dinger to lead off the inning.
Tyler Glasnow's struggles continue. He was roughed up against Arizona Friday night, giving up 7 ER in just 2.1 innings. Glasnow's ERA currently sits at 7.98 and at some point the Pirates' brass really needs to think about a demotion to AAA.
The pitching staff is young, but has some nice, talented arms. Most notably Glasnow, Taillon, Chad Kuhl, and of course, the horse Gerrit Cole. In the bullpen, they have Trevor Williams, who can make a spot start, to go along with Felipe Rivero, potentially the future closer. If the Pirates can keep these guys healthy and "fix" some of them, they may have a bright future on the hill.