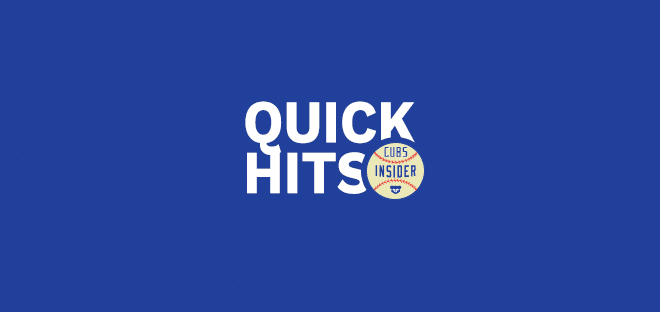 Cubs Quick Hits: What Exactly Are The Best Launch Angles?
Statcast-centric metrics (e.g., launch angle and exit velocity) have gained in popularity over the last few years, and, as a result, people's opinions have varied as to what numbers are optimal. Andrew Perpetua wrote about exactly that in his most recent FanGraphs post, which is a must read for any baseball numbers junkie.
Although you should click on the above link to fully comprehend the details, I'll point out a few key takeaways:
Balls hit between -10 and 10 degrees yield the greatest average exit velocity.
More homers are hit between 25 and 30 degrees, but that doesn't necessarily mean it is ideal to hit balls in that range.
The most valuable batted balls are hit between 19 and 26 degrees (.730 wOBA).