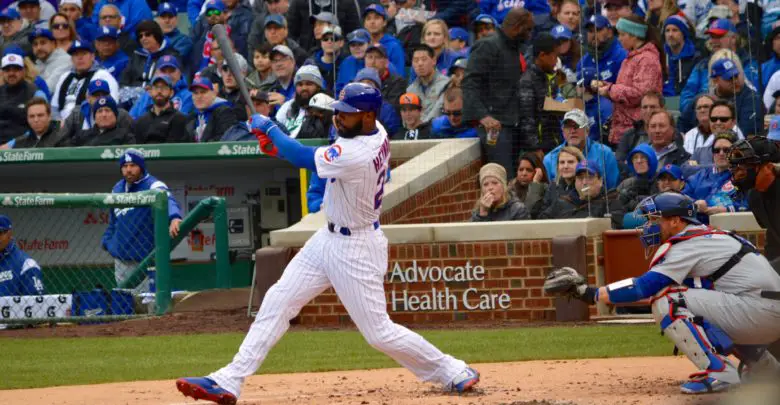 Cubs Injury Update: Heyward Taking Batting Practice, Eyeing Return This Week; Zobrist & Jay Available if Needed
Jason Heyward hasn't played since May 5th, but it sounds like he is nearing a return. According to Carrie Muskat, Heyward will be taking batting practice at Wrigley Field and is hoping to return later this week.
Heyward has been dealing with an injured finger he hurt while sliding into a base. His absence from the lineup has led Joe Maddon to come up with some creative combinations in the outfield. Tonight we'll see how the Schwarber/Happ/Bryant outfield combination goes (lineup here). On paper, it's a pretty nice mix out there although the defense certainly takes a hit without Heyward.
#Cubs Heyward to take BP on the field. Could be activated by end of the week

— Carrie Muskat (@CarrieMuskat) May 16, 2017
In addition, Jon Jay and Ben Zobrist could also be available tonight, if needed.The preference is to get Zobrist a little more rest if possible, so don't expect to see him tonight unless he's needed in a pinch.
#Cubs health updates-Heyward will go thru bp see how index finger feels tomorrow, Jay is available 2nite & Zo could go being cautious w/back

— Kelly Crull (@Kelly_Crull) May 16, 2017