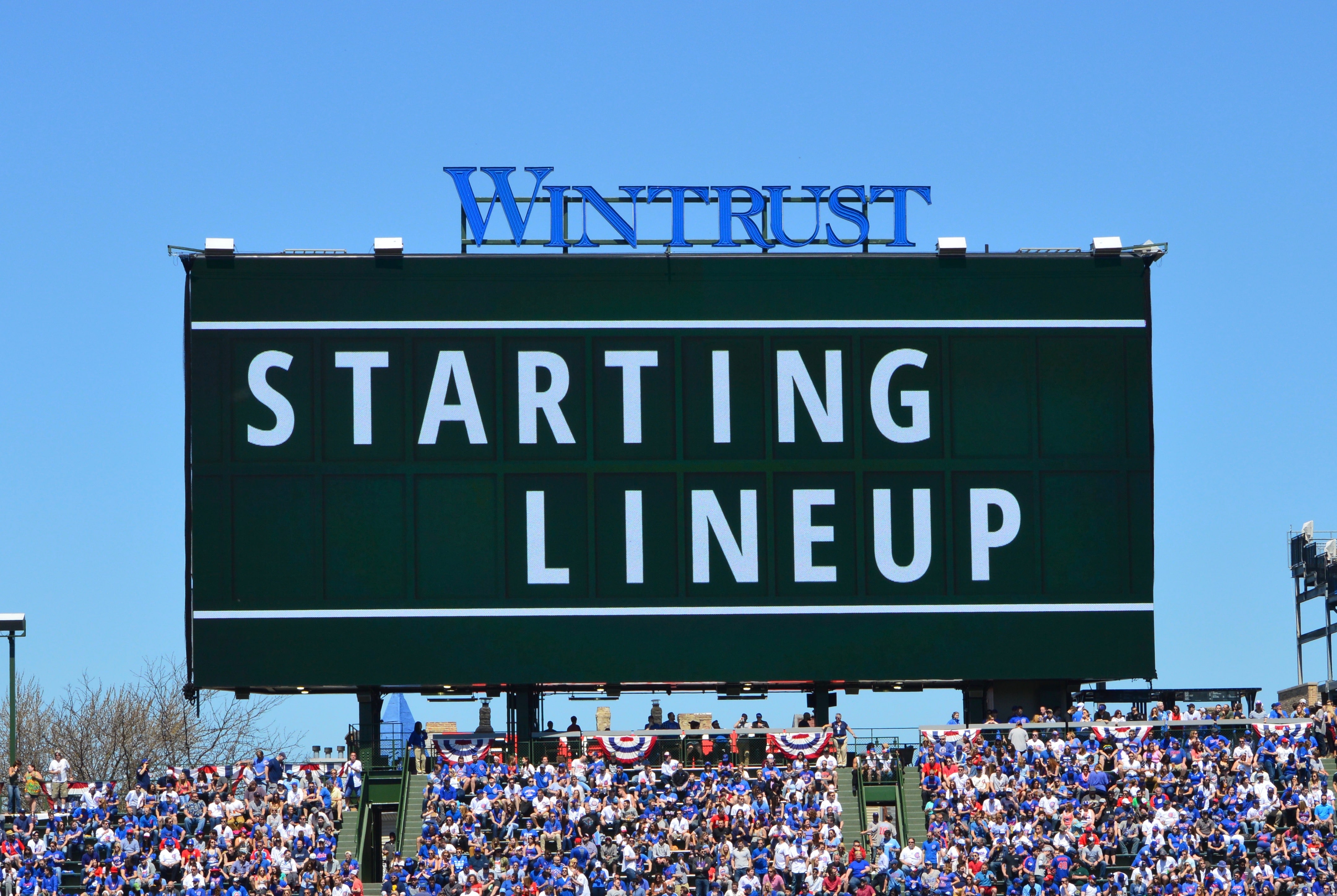 Chicago Cubs Lineup: Schwarber Batting Leadoff, Happ in Centerfield, Javy at Short
The Cubs square off against the vaunted Milwaukee Brewers today at Wrigley Field. Okay, I'll admit that was a bit sarcastic but who would've thought the Cubs would be in third place as they face the Brewers today, two games back? And let's not forget that the Brew Crew has won nine of their last eleven games.
If the Cubs want to keep things going in the right direction, they'll want to show the Brewers who's the boss in the NL Central. They'll be doing it with Eddie Butler on the mound. Butler was impressive in his first start for the Cubs this season, throwing six shutout innings against the Cardinals and leading the team to a much needed 3-2 win.
After a day off yesterday, Kyle Schwarber is back in the leadoff spot. With six home runs so far this year, Kyle's power has been there, but his batting average is only .188. It's hard to say why the balls haven't been falling in for him but we can expect his BABIP of .228 to eventually start to tick up.
Ian Happ is making things hard for Joe or, as Joe put it yesterday, maybe he's making it easy for him. Since his call-up on Saturday he's been in the middle of everything offensively for the Cubs. I guess that makes sense since he's been batting cleanup the last couple games and, what do you know, he's back in the four-spot again today.
Addison Russell will get a day off today. He's been dealing with a sore shoulder so it makes sense for Joe to get him some rest. His replacement, Javy Baez, absolutely crushed a grand slam yesterday.
Here's the rest of today's lineup: