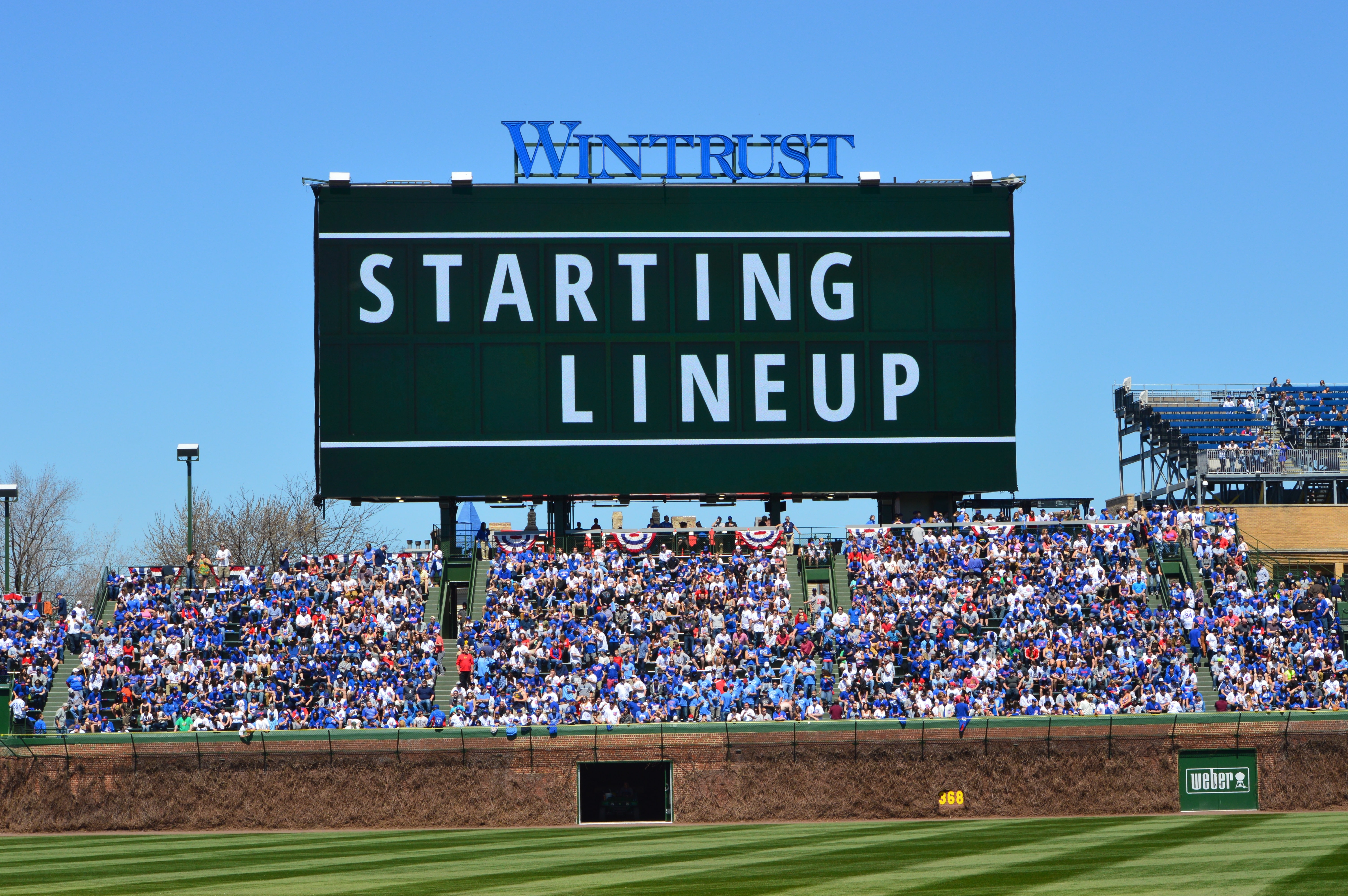 Chicago Cubs Lineup: Zobrist, Schwarber Back at Top as Cubs Look to Jump Shark
Jump Shark. Get it? Because that's Jeff Samardzija's nickname. Hilarious, I know.
Eddie Butler will be making his third start and may give us more insight into who he's going to be. His control hasn't been great, but we've seen it be both a blessing and a curse in previous outings.
Samardzija returns to the team he wishes he'd had a few years ago, one he really helped to facilitate. He had called the Cubs' ongoing rebuild a joke at one point, but he's probably not laughing these days. Of course, he's also very wealthy.
That stoicism might be required if both Samardzija and the Cubs continue along the paths they've followed of late. Shark hasn't been giving up homers and has only walked one batter in at least the last 36.2 innings he's pitched, but he's been stung for 4 or more earned runs four times this year. The Cubs, on the other hand, have been mashing.
Lefties have tuned Samardzija up for a .381 wOBA so far this season, which bodes well for Anthony Rizzo, he of the three homers in two games (and four in four). That's why Miggy Montero is back in the lineup as well. And between switch-hitters Ben Zobrist and Ian Happ, six of the Cubs' first seven will bat from the left side. Good stuff.
First pitch is set for 1:20 CT from a cool, overcast Wrigley Field. ABC-7 has the TV broadcast, so check your local affiliates if you're blacked out from the MLB Network coverage.
Here is today's #Cubs lineup for the series finale!

Game preview: https://t.co/KXDtvEOT37 pic.twitter.com/LgN3Whsy33

— Chicago Cubs (@Cubs) May 25, 2017