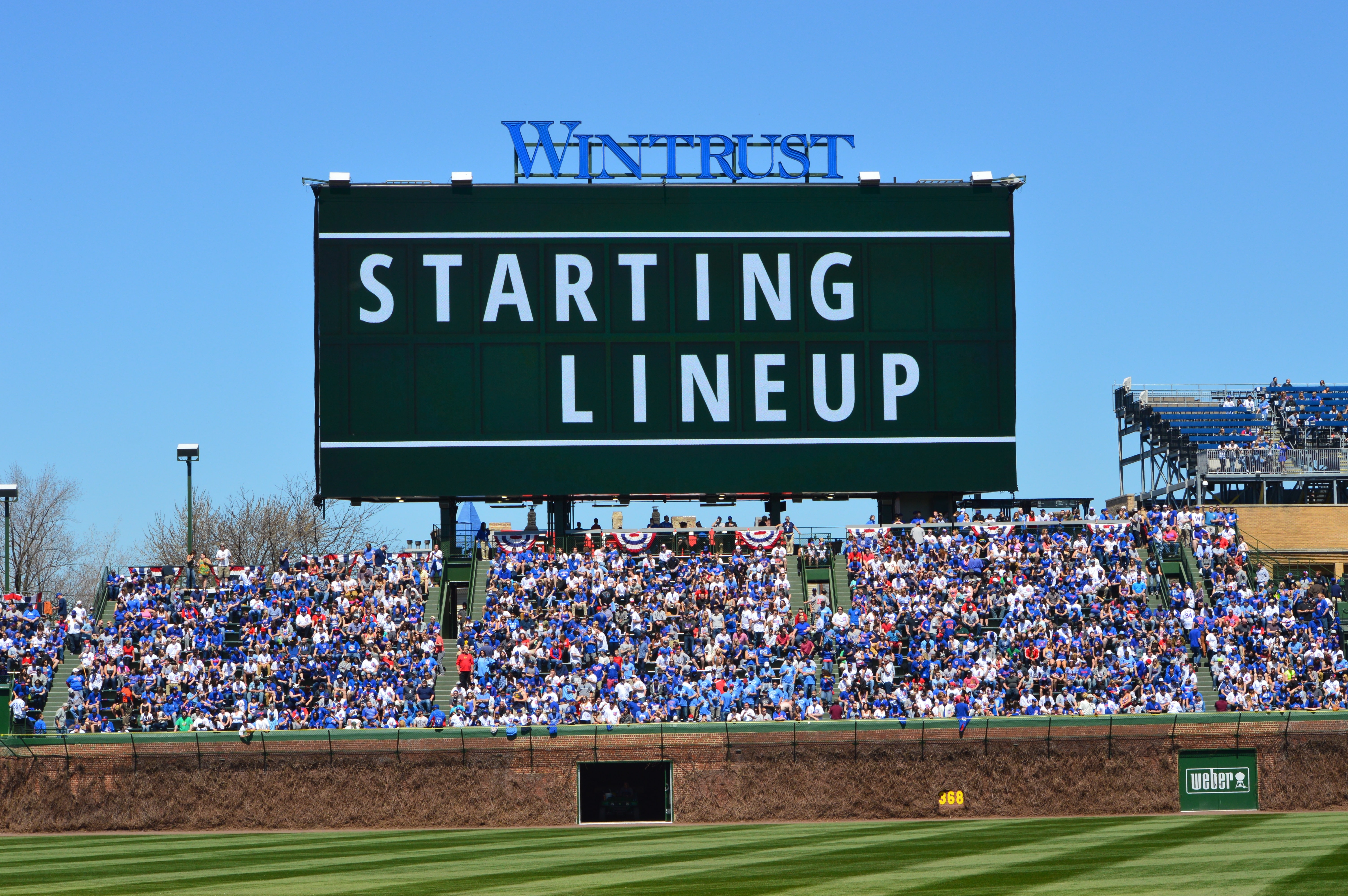 Chicago Cubs Lineup: Zobrist Leads Off, Contreras Catching as Arrieta Tries to Maintain Cali Dominance
We've got a hybrid of the two different lineups Joe Maddon has implemented this season, which is to say Ben Zobrist is leading off and Kris Bryant is back in the two-hole. Kyle Schwarber will likely get at least two days off this weekend with tough lefties on the mound.
The rest of the lineup essentially moves up a spot from what we've been seeing, with the exception of Addison Russell. The slumping shortstop remains at the bottom of the order, which he's familiar with from his days as a rookie. Speaking of rookies, Ian Happ remains right in the middle of it all.
Oh, and the pitcher is once again at the end, which I'm sure makes many people happy.
Jake Arrieta loves to pitch in California. He has allowed only 15 hits and has struck out 44 in his last six starts out West, which includes one of those no-hitter thingies in which the other team did not reach base after striking a ball and having it land fairly. That was fun. He's been displaying the same kind of stuff he had on that Sunday night in 2015, it's just come without the same velocity and control.
If Arrieta can pull it all together in this late-night affair, he can be an adequate foil for Alex Wood, who has been great this season. Although perhaps that's not the right way to describe the early results that have gotten the Dodgers lefty — a descriptor that could actually apply to any one of a number of their starters — to a 1.88 ERA and 1.89 FIP.
Though he has not allowed an earned run in his last three starts or in six of his nine total appearances, Wood surrendered four earned in two others. And though he has walked only 13 batters all season, he handed out five free passes in one game. So there's definitely a little Jekyll and Hyde to his game that the Cubs may be able exploit.
With a curve and change offsetting a 93 mph fastball (primarily two-seam), Wood has fared slightly better against righties (.491 OPS) than lefties (.524 OPS). The curve looks like the key to getting to Wood, as it has been a below-average pitch for him in each of the games in which he's struggled. He's very tough early on (13.50 K/9 and 0.94 WHIP first time through the order), though some of that might come from his early relief work this season.
He's rounding into shape after taking a few starts to really stretch out, so the Cubs need to pick their spots and make sure they get a good look at Wood's pitches without letting him get too comfortable with that bender. Perhaps Bryant can soften things up for Rizzo and Heyward, both of whom have been swinging hot bats.
First pitch is set for 9:10pm CT from Chavez Ravine and you can catch all the action on ABC-7 if you're in the greater Chicago area or MLB Network if you're out of market. Those of you residing within the sprawling boundaries of the Cubs' blackout region can check here for your local provider or just figure out a way to mask your IP address from MLB.tv's geofencing.
Here's how we'll open up our six-game road trip tonight in L.A.

Game preview: https://t.co/KyMClKgjVf pic.twitter.com/REKv4VcIJm

— Chicago Cubs (@Cubs) May 26, 2017