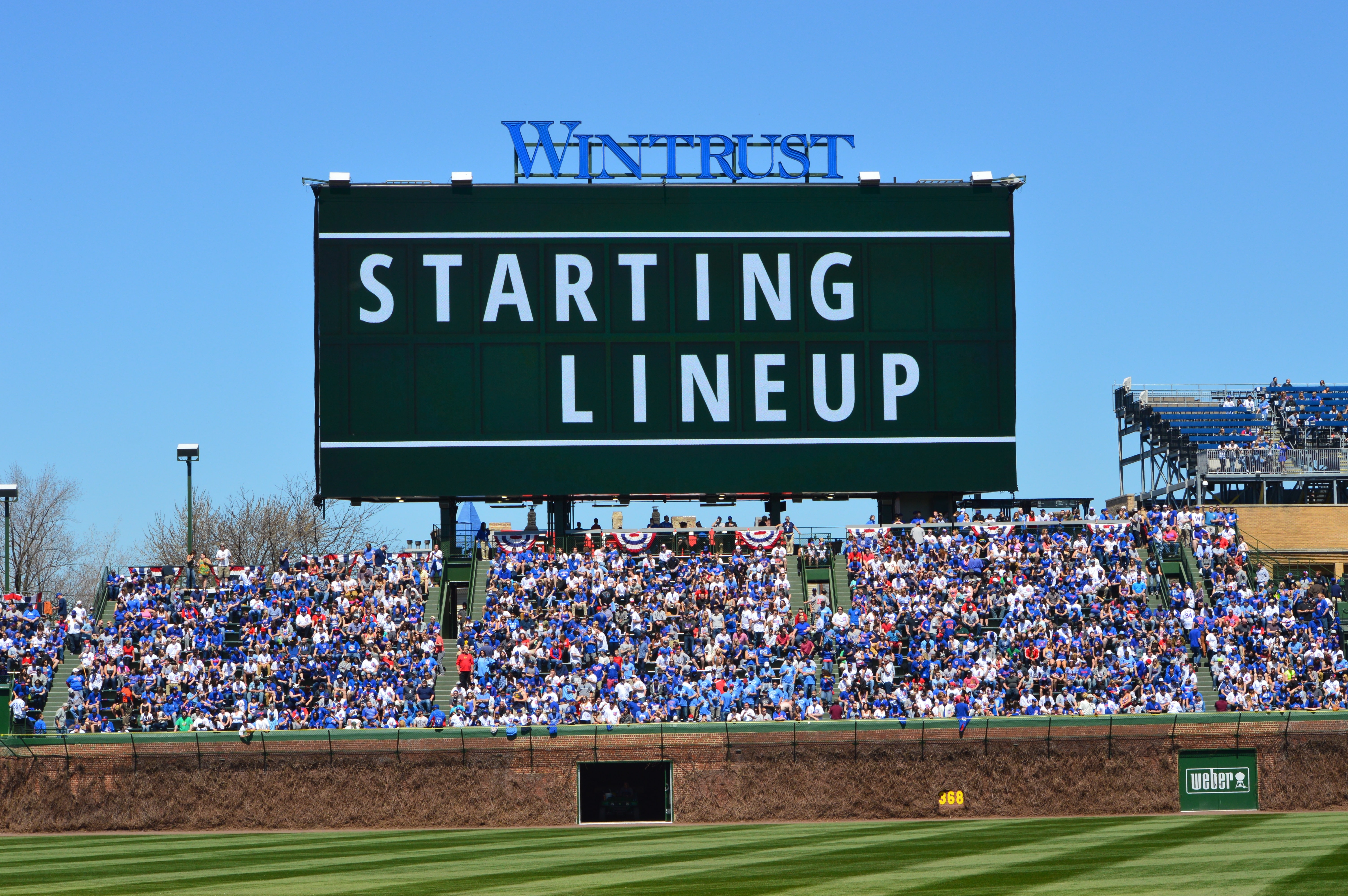 Chicago Cubs Lineup: Jay Leads Off, Schwarber Two, Montero Catching
This will be the Cubs' only start against either a righty or a guy with an ERA that begins with a 3 this weekend, so Kyle Schwarber is back in the lineup in the hopes that he can run into one and get the offense going on the road.
Cubs have been blanked in each of past 2 road games, 3rd in past 5. Cubs have 3 runs or fewer and 6 hits or fewer in past 5 road games

— Mark Gonzales (@MDGonzales) May 27, 2017
Schwarber batting second, which isn't a huge surprise but has been a topic of conversation. It's a delicate balance for Joe Maddon to keep running Schwarber out there and to do it in the right spot, which many feel should be lower in the order.
The rest of the lineup is pretty much what we're used to, even down to Miguel Montero catching John Lackey. That's perhaps strange in light of Miggy already having caught more than his usual share of late, but he pairs well with Lackey and the platoon makes sense.
Well, I guess Ian Happ playing second is something different. His ability to switch-hit makes him a mini-Zobrist, though his inability to lay off the high fastballs has cooled his hot start pretty significantly of late.
Dodgers starter Brandon McCarthy is not at all scary and doesn't have the type of stuff that should give the Cubs too much trouble, but it'd still be nice to see them jump out early. His platoon splits dictate that lefties and righties will need to attack him differently.
Lefties bat .264 but only have a .297 OBP against McCarthy, while righties put up .209 and .292, respectively. The Cubs have built a reputation for seeing a lot of pitches, and that's fine for guys like Bryant and Russell, but the lefty batters may want to step to the plate looking to do damage.
The longball could be at a premium, though, as the Dodgers starter has allowed only three homers in 40.2 innings. Lackey, on the other hand, has given up four dingers in his last two starts and 12 in 50.2 total innings. Wait, is that right?
Let's see: 0, 1, 3, 1, 2, 1, 0, 2, 2…yep, that's a dozen. If this bastardized Fibonacci sequence continues, I think Lackey's due for a not-terrible outing. Maybe.
First pitch is set for 6:15 CT, so we'll be able to watch the game without fighting off sleep. A few runs from the visiting team might help with that too.
Here is today's #Cubs lineup for the middle game in L.A.

Game preview: https://t.co/ZpjtqnnVT8 pic.twitter.com/htKONV2hnD

— Chicago Cubs (@Cubs) May 27, 2017