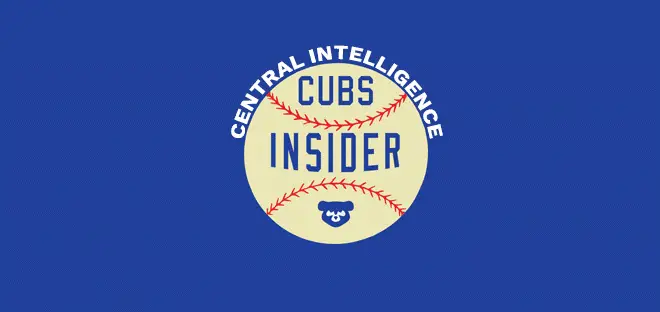 Central Intelligence: Week of May 28th
The Brewers are still holding on to the first spot in the division, but for how long? It was an odd week across baseball and the Central still remains close from top to bottom, as has been the case for most of the year. Here is a look around the division, with Sunday's results included.
Milwaukee Brewers
The Brewers went 4-4 this week, and now sit at 30-25 overall. Their little run continues, as the Crew has exceeded expectations all the way into June now.
The 9th inning has become a bit of a disaster spot, just ask the Dodgers. Friday night, Yasmani Grandal unloaded on a baseball against Corey Knebel to tie the game. Saturday night, the Brewers bullpen gave up six runs in the final frame, capped off by a Chris Taylor grand slam. If the Brewers don't find some bullpen help, they won't last long at the top.
One guy the Brewers need to start worrying about is Jonathan Villar, who is currently slashing just .210/.284/.319. Villar's OPS is sitting at .604, and he has been moved out of the leadoff spot. An everyday player with an OPS around .600 isn't exactly ideal.
The Brewers lead the NL in strikeout percentage (25.4). That's an insanely high number as a team, headlined by Keon Broxton, who is striking out at an astounding 38.3 percent rate. Broxton is a very solid young player, but more contact is imperative going forward.
Chicago Cubs
The Cubs went 3-4 and were able to salvage something out of the week, sweeping the Cardinals over the weekend.
Ian Happ's slump appears to be over, at least according to the two baseballs he absolutely tattooed during last night's game, the first of which hit the building across the street from Sheffield Ave. Happ also took a tumble while running out a single during Saturday's game against the Cardinals, but thankfully he's okay.
Speaking of slumps ending, Kyle Schwarber might be on his way there. Last night, he walked three times, a sign that he's seeing the ball better. On Saturday, Schwarber completely turned the game on it's side, with this grand slam.
Albert Almora, whose at-bats have been few and far between lately, really came through when the Cubs needed him to last night, delivering an RBI single in the 4th inning and turning the momentum in the game.
The unthinkable has happened. Jon Lester actually picked a runner — Tommy Pham, to be exact — off at first base.
St. Louis Cardinals
The Cards went 2-6 this week, now stand at 26-28.
Dexter Fowler rudely greeted his old teammates with a moonshot home run on Friday to lead off the game. Fowler also received his World Series ring before Friday's game.
The Redbirds got swept at Wrigley Field for the first time since 2006 this weekend. That really speaks to the type of rivalry Cubs-Cardinals is and what it has become.
Magneuris Sierra has gotten a hit in each of his first eight major league games, setting a Cardinals' record. That's right, Sierra is the only Cardinal ever to have gotten a hit in his first eight career games. That's a special moment for the young kid.
Pittsburgh Pirates
The Pirates went 3-4 and are now sitting at 26-31 on the season.
It's a broken record by now, but Tyler Glasnow just cannot get it straightened out. He struggled again on Saturday against the Mets, lasting just five innings with four earned runs. Opponents are batting .308 against the former eighth-best prospect in baseball. Did the Pirates bring him up too early?
Adam Frazier has been a pleasant surprise for the Pirates, so much so that he's become a fixture in the everyday lineup. Frazier is slashing .302/.379/.419, not too shabby at all, and is making hard contact nearly 30 percent of the time (28.6%). In other words, his hot start doesn't seem to be a fluke.
Gerrit Cole's last two starts have not helped his trade value, but it should still be pretty high.  He has given up 11 ER in his last 10 IP. Coincidentally, both of these are both against the Mets. Baseball, gotta love it.
Cincinnati Reds
The Reds went 2-5 this week, bringing the current record to 25-30.
Youth and lack of depth is really starting to show up now, with Amir Garrett as a perfect example. The one-time two-sport athlete has really struggled in his last three starts. Garrett has pitched just 11.2 innings and given up 21 ER ,a stretch that has raised his ERA to 7.17. Garrett still has promise, but he seems to have just hit the rookie wall and will need to make adjustments.
The Redlegs may get a mint in return for Zack Cozart, who is slashing .344/.432/.622 so far, and it's June! His OPS is above 1.000, almost unheard of at this point in the season. Not to mention, Cozart plays Gold Glove caliber defense at short, and quietly has his whole career.
Devin Mesoraco had a feel-good moment on Friday night. After missing much of last season and this season with an injury, Mesoraco walked it off against the Braves. A nice touch for a guy that has really never been able to catch a break.