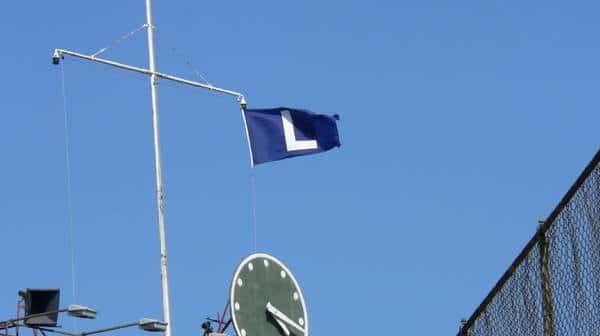 CI Recap (6/8/17) – Cubs 1, Rockies 4: Lester's Unlucky Second Inning Results in Loss
The offense didn't do a whole lot, while Jon Lester and the pitching staff actually pitched a strong game. If not for some balls that fell in the right place for the Rockies in the 2nd inning, we may be talking about a narrow Cubs win.
As a whole, the offense worked good counts throughout the evening. Unfortunately, they didn't make great contact on balls in play, which led to the defense recording easy outs. It felt like Nolan Arenado had a ball magnet attached to his glove because the ball went his way a lot. As you'd expect, he didn't make any mistakes and made the difficult plays seem easy.
Kris Bryant led the way with a solo shot in the bottom of the 1st inning. It was a bomb to straight-away center field and was the only extra base hit the Cubs had on the evening.
Anthony Rizzo had a great game, hitting a single and walking twice in four plate appearances. He seems to be breaking out of his early season funk.
Lester pitched well, aside from the 2nd inning. He started off the inning well enough, freezing the first two hitters on strike three, but there was some dumb luck that helped the Rockies take a commanding 4-1 lead.
In that inning Lester threw 29 pitches and gave up five consecutive hits with two outs: a soft infield single, a lined single to left, a softly hit bloop double, a three-run home run, and a single to right. He only allowed two baserunners for the rest of his night, which only lasted five innings.
The bullpen finished things up nicely for the Cubs. Hector Rondon came into the game in the sixth and looked sharp. He only walked one batter and struck out two in his two innings of work. Pedro Strop had a strong inning of work. Justin Grimm also pitched well tonight in the ninth inning.
Stats that Matter
Jon Lester was good most of the night but the 2nd inning did him in – 5.0 IP, 6 H, 4 R, 1 BB, 5 Ks, 1 HR
Neither team had many scoring opportunities but the Rockies made their's count – Cubs: 0-3 with RISP; Rockies: 2-5
Bottom Line
One bad inning can sometimes lead to a loss, and that's exactly what happened tonight. There's not much to do but tip your cap to the opposing team for that one lowsy inning.
On Deck
Tomorrow, Mike Montgomery fills in for Kyle Hendricks as the Cubs face German Marquez and the Colorado Rockies. The game will start at 1:20 pm CDT and will be broadcast on CSN.