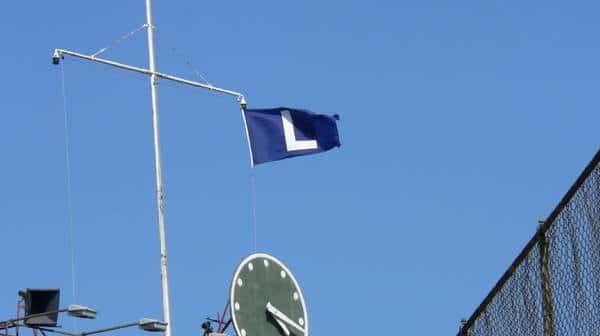 CI Recap (6/10/17) – Cubs 1, Rockies 9: Cubs' Bats Falter Despite Favorable Conditions
On a day in which the wind was howling straight out, the Cubs were unable to make much work on the offensive end. The pitching performed admirably, until the 9th inning, but that doesn't matter if the offense is unable to do anything. It was truly frustrating to see them constantly hit the ball on the ground. It's become an unfortunate fact Cubs fans must endure.
Up until the 7th inning, the Cubs had one hit and a total of three baserunners. In that frame, they hit three consecutive line-drive singles to score a run. None of the singles were hit particularly hard, or in a manner that forced the outfielder to run a long way. Willson Contreras' RBI knock to center scored Jason Heyward from second to give the Cubs their only tally.
It was truly a putrid day for the bats.
Eddie Butler had a rough 1st inning in which he allowed three hits, two of which drove in a run each. He also gave up a solo home run that was absolutely demolished onto Waveland off of the bat of Mark Reynolds. Butler pitched five decent innings, allowing six hits, walking one, giving up three runs, and striking out three while walking one. He threw 78 pitches, 52 of which were strikes.
The bullpen pitched decently overall. Brian Duensing gave up a monster solo shot to Charlie Blackmon that landed on Sheffield. Justin Grimm displayed his biting curveball and Felix Pena started out well until the Rockies started to bit back. The game was well within reach until the final frame. In that fateful inning, the Rockies loaded the bases and Pedro Strop gave up a bases-clearing double to Nolan Arenado, who later scored on a wild pitch. Ian Desmond followed with a single that drove in Mark Reynolds.
Stats that Matter
The Cubs did not have an extra base hit for the second straight game.
The Cubs walked only once, while striking out 11 times.
Bottom Line
It's hard to figure this team out. They lost six straight, then won five in a row, and have now lost four in a row. So far this year, it's been on the offense. They have yet to put any kind of consistency together, which is problematic for the long run this season.
On Deck
Tomorrow, Jake Arrieta faces Antonio Senzatela and the Colorado Rockies, as the Cubs try to salvage a game in this series. First pitch is scheduled for 1:20 CT and the game will be broadcast on WGN.