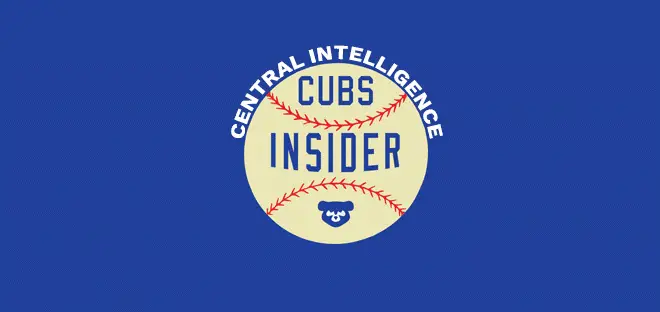 Central Intelligence: Week of June 12th
Picking it up from Monday's action this week. A lot of odd stuff happened in the Central, from a four-home-run games to mid-season coaching changes, and everything in between, we've got you covered here on Central Intelligence.
Milwaukee Brewers
Went 3-3 this week and still have possession of first place, at 33-30.
Things went from bad to worse for Jonathan Villar. He sustained a freak injury diving for a ball on Friday night against the Diamondbacks and is now headed to the DL, on top of what was already a bad year at the plate.
Since being moved to the closer role, Corey Knebel has eight saves and has been one of the most underrated relievers in baseball all season.
It was a week of promotions for the Brewers. Lewis Brinson, Brett Phillips, and Josh Hader, three of their top ten prospects, all got the call to the major leagues.
Chicago Cubs
The defending World Series Champions' streakiness continues. The past 15 games have gone like this: Lost six, won five, now lost four. After a 2-4 week, they are once again under .500, at 30-31.
The Cubs' problems are a bit of a two-fold issue. First, the pitching staff is second in MLB in 1st-inning runs allowed, behind only the Padres. Then the offense ranks near the bottom of many, many categories: second to last in batting average, 23rd in SLG%, and 29th in BABIP. The Cubs also rank 28th in hard contact.
Starting pitcher Brett Anderson got transferred to the 60-day DL, which may signal the end of his days in a Cub uniform, time will tell.
Kyle Hendricks was placed on the disabled list with tendinitis in his hand and should only miss one, maybe two starts.
Cincinnati Reds
The Reds posted a 4-2 mark on the week, bringing them to a 29-31 overall record.
Have a day, Scooter Gennett. He hit four homers — yeah, that's right, FOUR homers — in a game against the Cardinals. The Reds ended up sweeping the series against St. Louis.
The Reds made a splash in the free agent market this week, signing highly-touted international prospect Jose Israel Garcia on Saturday. Garcia is only 19 and the signing bonus should be close to $5 million.
Raisel Iglesias is thriving as a closer. He is perfect in save opportunities (12) and has an ERA of 0.57 with 38 strikeouts in 31.1 innings to go along with a stingy .143 BAA.
St. Louis Cardinals
The Redbirds sit at 2-4 for the week, dropping them to a shocking 28-32 overall.
Oy, what a disaster this week was. First, the Cards get swept in four games in Cincinnati, then they fired their third base coach Chris Maloney, while Jhonny Peralta was designated for assignment. Moves all around in that organization.
Mike Matheny did something really unusual this week. Stephen Piscotty made a catch on a ball in fair territory, giving the Cardinals an out. Matheny decided to challenge, and the ruling was reversed into a foul ball, which led to a Scooter Gennett grand slam and the floodgates opening.
The bullpen continues to be a trouble spot for the Cardinals. They blew another late lead to the Reds Wednesday as Patrick Kivlehan hit the game-tying home run. On Monday, the bullpen blew another game, giving up four runs in the 7th inning to lose 4-2.
Pittsburgh Pirates
The Buccos went 1-4 this week, dropping them to 27-35.
The Pirates traveled to Baltimore early in the week and those game were not kind. They blew a pair of late leads, leading to walkoff defeats both nights.
If there is a positive for the Pirates, it is the fact that Andrew McCutchen is showing signs of life. He has hit .400 in June so far after really struggling the first two months of the season.
Tony Watson was removed from the closer role after four straight blown saves, being replaced with another lefty who is quite good in his own right, Felipe Rivero.