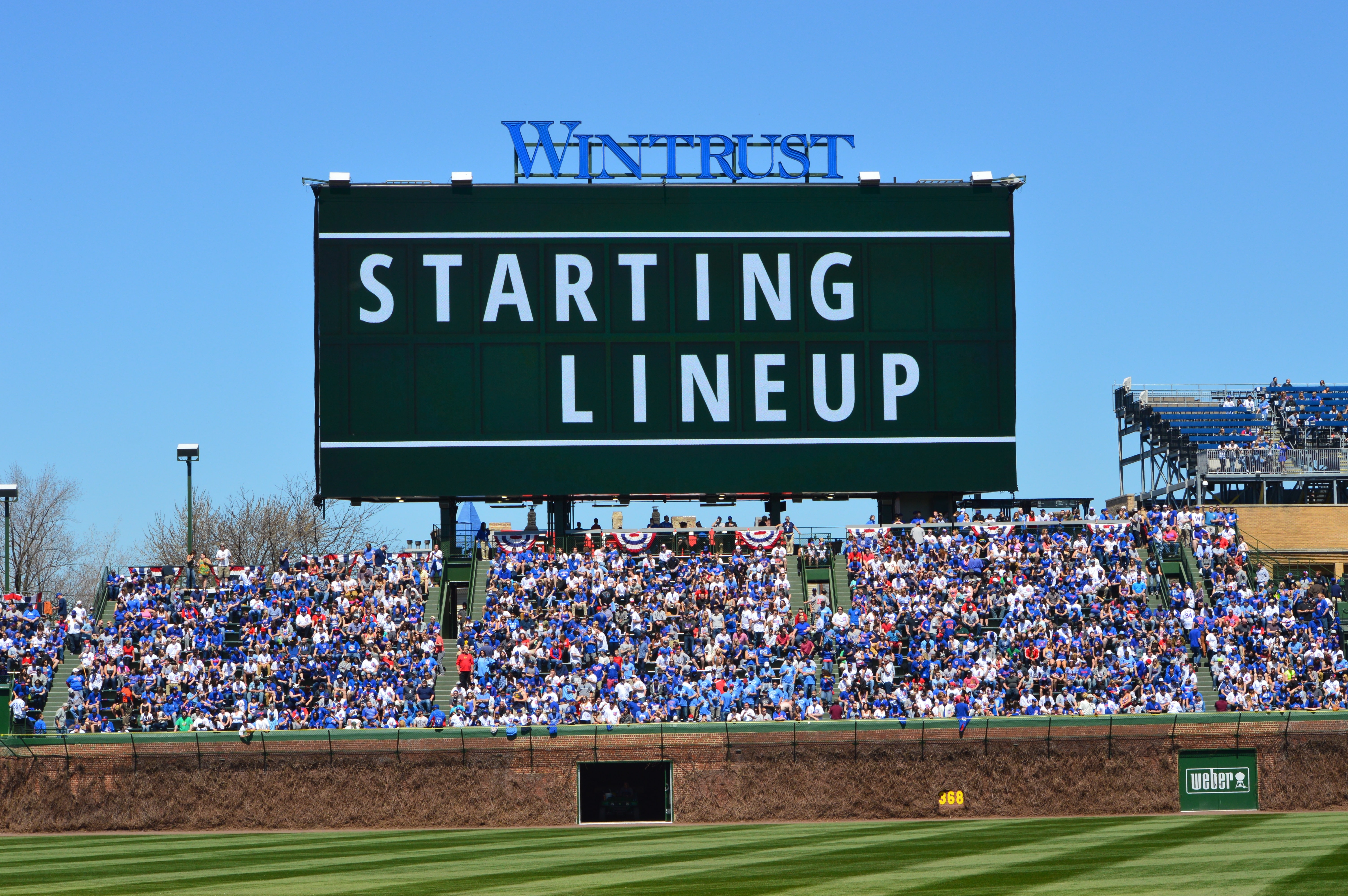 Chicago Cubs Lineup: Jay Leads Off, Russell at Short as Cubs Try to Avoid .500 Homestand
It appeared through the first half of the 10-game homestand as though rumors of the Cubs' demise had been greatly exaggerated. That was before they went and slapped another slice of bread on the crap sandwich that has been the last few weeks of baseball.
And it's one of those butt-end pieces no one likes, one that didn't even get sliced properly at the factory and has varying degrees of thickness. Come to think of it, that's basically the whole season thus far.
Nothing can change the distinctly different results they've gotten in spurts of late, but a win to close out the Rockies series would at least ensure the Cubs a 6-4 record over the last 10 and send them into six games against fellow sub-.500 teams with a boost of confidence.
That feeling has been hard to come by as the Cubs deal with disappointing performances from several players. Ben Zobrist is still playing with a tender wrist that hampers his right-handed swing. Though he'll start out lefty this afternoon, his .222 batting average from that side of the plate since the wrist forced him to sit isn't exactly awe-inspiring. Zo will be hitting cleanup and playing left.
Addison Russell has been at the center of a tender subject that may or may not be hampering his swing. Likewise, his throws to first have been sailing all over the place, to the point where it looked as though he was afraid to throw to Anthony Rizzo. He's back out there again and back in that familiar eighth spot in the order.
Also notable is Jon Jay leading off in center as Joe Maddon continues to search for someone who can spark the offense (Jay the spark?) With Zobrist in left and Russell at short, Javy Baez is at second and batting sixth, so here's to hoping he's not going to the plate looking for six-run homers on every swing.
Trying to complete the sweep for the Rox will be righty Antonio Senzatela — is that an awesome name, or what? — who boasts an 8-2 record and a 3.56 ERA that looks better than his 4.40 FIP. Sanzatela is pretty much a fastball pitcher, though he mixes in a slider every now and then.
He's not a big strikeout guy at all, but gets his outs by pitching to contact. Opposing hitters have only a .255 BABIP against him, so the Cubs are going to need to make things happen with solid contact. Like, rolling it right at infielders will continue to be not good. The numbers say Sanzatela is beatable, now it's a matter of the Cubs remembering that they're capable of hitting.
Jake Arrieta will be looking to play the role of stopper as he tries to build upon two excellent recent starts. The curve has been biting nicely and the change has also found a groove, but stringing together six or seven solid innings against this Rockies team is a tall task.
First pitch is at 1:20 CT, and it'd be a good idea for said offering to not be in Charlie Blackmon's wheelhouse. You can catch it all on WGN and 670 The Score.
Here is today's #Cubs lineup for the homestand finale.

Game preview: https://t.co/qoc4QFYUDd pic.twitter.com/HPckLWqeuW

— Chicago Cubs (@Cubs) June 11, 2017