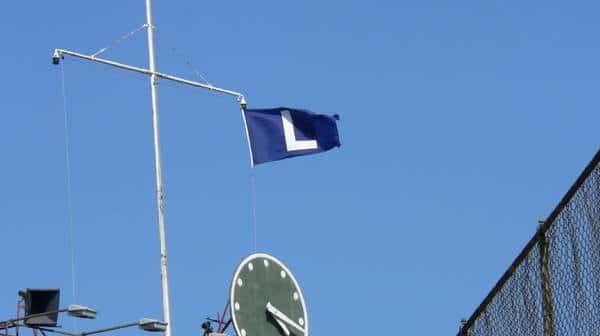 CI Recap (6/12/17) – Mets 6, Cubs 1: deGrom-inated.
Monday's effort in Queens began a stretch in which the Cubs plaly 17 of 20 games on the road. It wasn't a great start. After a win Sunday, the Northsiders put up another lackluster performance against the Mets. The more these type of games happen the more concerning it becomes for Chicago.
Asdrubal Cabrera started the scoring ripping a solo shot to right in the 2nd inning. It was the 17th homer allowed by starter John Lackey this season, but it was not the only one he gave up Monday night.
The next inning, Jay Bruce hit a laser beam two-run shot just over the right field fence to increase the Mets lead to 3-0.
Cabrera hit his second solo blast of the game to open the bottom of the 4th inning. Lackey is now on pace to allow a staggering 49 homers this season.
The Cubs offense was completely handcuffed by starter Jacob deGrom. Chicago hit into four double plays Monday night, all started by second baseman Neil Walker. Addison Russell broke up the shutout with an opposite-field homer to right in the 7th.
Travis d'Arnaud (RBI double) and Jose Reyes (RBI single) added two more runs off of Felix Pena in the bottom of the 8th to make it 6-1.
Jacob deGrom finished his one-run complete game gem with a 1-2-3 9th.
Stats That Matter
It was another start full of hard contact for John Lackey: 5 IP, 4 R, 6 H, 1 K, 2 BB, and 3 HR. The amount of home runs he is giving up is not sustainable, but another start or two like Monday may force the Cubs to make a decision on his future in the rotation.
Anthony Rizzo doubled and walked twice in four plate appearances. While the rest of the offense struggles, Rizzo has done his best Joey Votto impression of late.
Bottom Line
Chicago has lost its last nine road games and this was yet another game in which the Cubs looked lifeless. People keep expecting this team to wake up, but time is ticking away. Maybe it's time to ask: are they actually going to wake up this year?
On Deck
The Cubs look to get back to the .500 mark Tuesday in game two of the series. Jon Lester faces oft-injured Zach Wheeler at 6:10 on ABC 7.