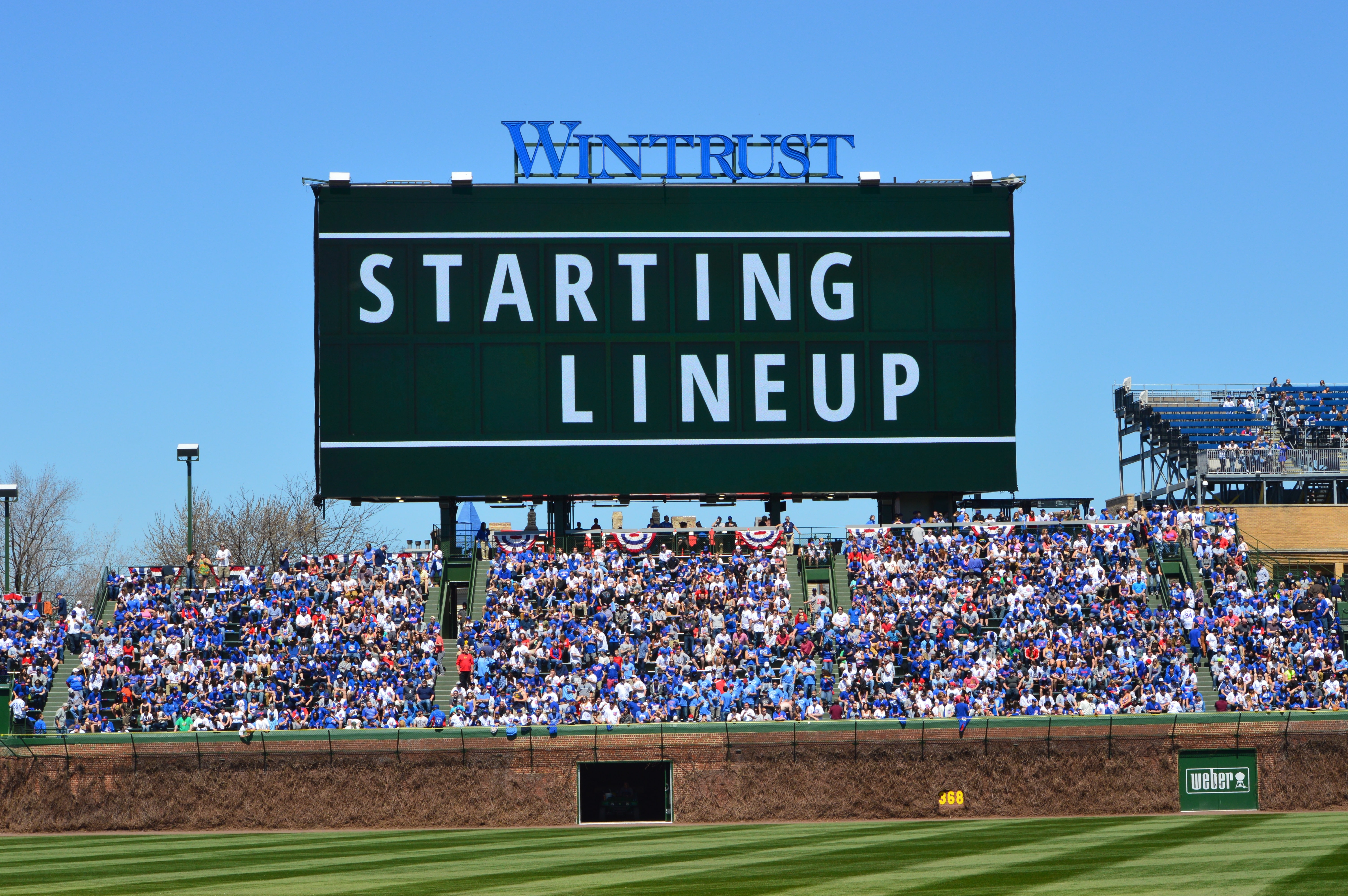 Chicago Cubs Lineup: Rizzo Leadoff, Schwarber Third, Russell Cleanup as Butler Leads Giants Against Grays
No, I haven't gone crazy and forgotten which teams are playing tonight. While the Cubs and Pirates are still the official teams on the scoreboard, they'll be sporting uniforms that will pay tribute to a pair of Negro League squads.
The Pirates will be donning the duds of the Homestead Grays, who shared Forbes Field with the Pirates for many years between 1929 and 1950. Opposing the home team Friday night will be the Leland Giants, a team that went on to play through 1952 as the Chicago American Giants. For the record, I am a fan of homages like this and think MLB should hold them more often or promote them with even a tenth of the gusto they aford the holiday gear.
When it comes to the game itself, Anthony Rizzo has a chance to further cement his status as the greatest leadoff hitter in the history of baseball when he attempts to open a third straight contest with a homer. He'll be followed as usual by Ian Happ and Kr…wait a minute.
Kyle Schwarber is batting third? I know we just wrote about his improved performance in June, but this is interesting. As is Addison Russell batting in the cleanup spot. And there's Tommy La Stella, fresh off the bus from Iowa, holding down the hot corner and hitting seventh.
I'm reasonably certain Joe Maddon has resorted to building his lineups via random number generator at this point, which actually explains a lot when you think about it. Bryant's absence is said to be just a day off, which may seem odd following the scheduled break yesterday, but this gives Maddon a chance to rest the MVP that much more.
If the trend holds, Eddie "Redbeard" Butler is in line for a really good start in Pittsburgh. He's been alternating between good and bad (or at least meh) every time out thus far, with the last start falling in the not-good bucket. Butler isn't a big strikeout guy, but he doesn't need to be if he can use the armside run on that mid-90's fastball to saw batters off. Walks were an issue early on, though only two free passes in the last 10.2 innings signal better command.
A strong start from Butler goes beyond just Friday night, though, as the Cubs now embark on a stretch of 17 games in as many days. Given the issues they've had with the rotation in general, it would be suboptimal to stress the pen right after an off day. You know what would help? A boatload of runs.
In search of a spark to ignite a more consistent offensive output, the Cubs may have found a keg of gunpowder in inexperienced righty Trevor Williams. With only 60 MLB innings to his credit, Williams has spent time in both the pen and the rotation and isn't exactly the kind of guy who instills fear in his opponents. Imagine having your vessel boarded by a tatted-up buccaneer, only to have him introduce himself as Captain Five-FIP.
Okay, so it's actually only 4.82 so far this year, but you get the point. Williams works almost exclusively off of the fastball, using it 71.5 percent of the time (sixth most in MLB, min. 40 IP), though he does feature a slider and changeup. Thing is, those secondary pitches (slider: -2.1 runs, 76th in MLB; change: -4.4 runs, 128th) are not very good. A quick look at the splits might make you think Williams is harder on righties, but going beyond batting average tells a different story.
Right-handed hitters only carry a .239 average but boast a .799 OPS and .338 wOBA, while lefties hit .287 with a .749 OPS and .324 wOBA. Either way, this sets up very nicely for a Cubs team that has been knocking the ball out of the park with regularity lately.
First pitch will be 6:05 CT from Pittsburgh and you can catch it all on WGN.
Here's tonight's #Cubs lineup for the series opener in Pittsburgh.

Game preview: https://t.co/4998IYQTKU pic.twitter.com/aEb334K1J2

— Chicago Cubs (@Cubs) June 16, 2017