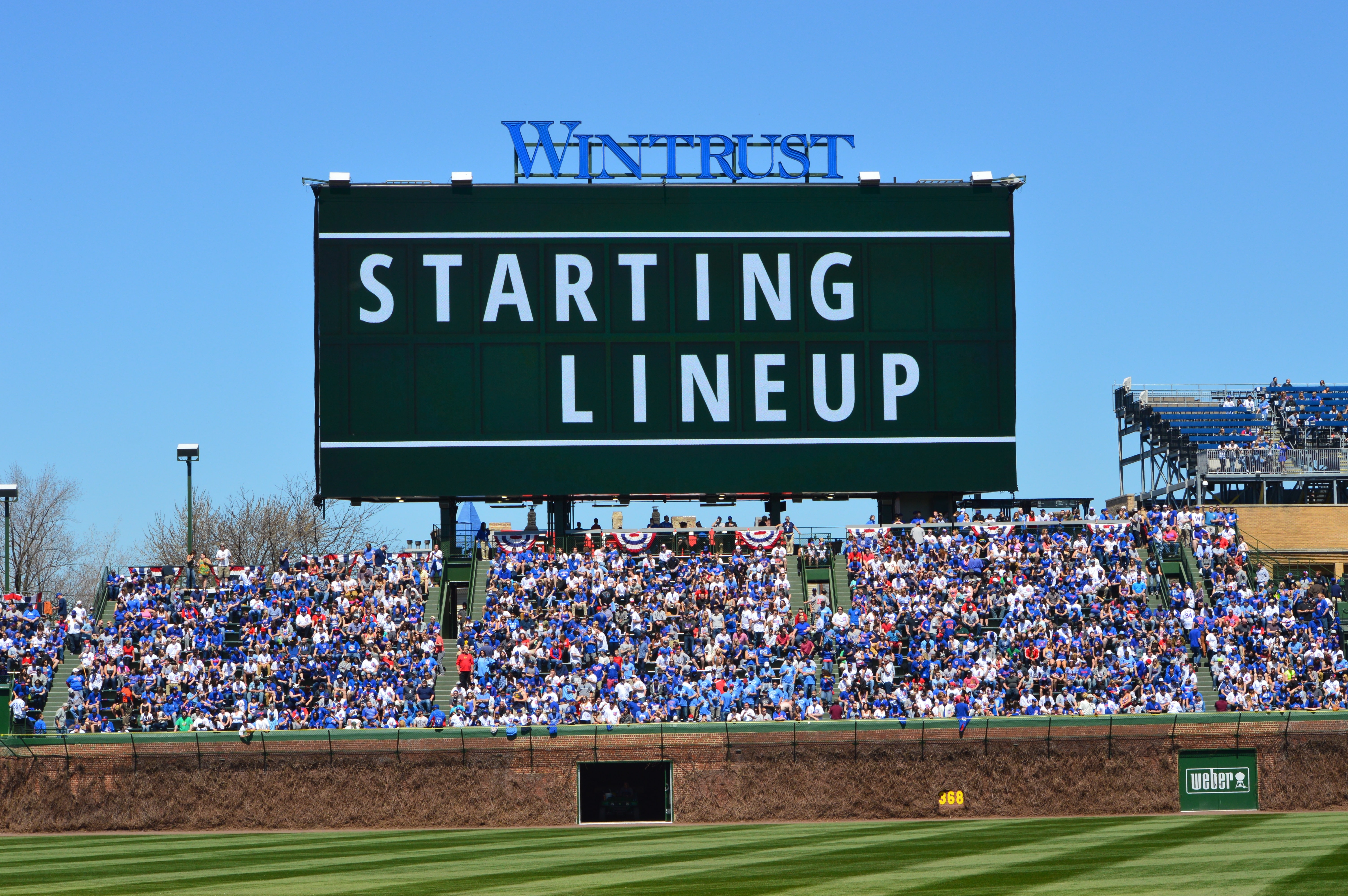 Chicago Cubs Lineup: Rizzo Leads off, Montero Cleans Up, Schwarber Bats Eighth
Anthony Rizzo leads off for the fourth straight game. He actually still has a chance to hit three homers in his first official three at-bats out of the leadoff spot, since he walked after a near homer yesterday. Following Rizzo is Happ, who will patrol center field instead of Albert Almora Jr. After KB in the third slot, the lineup looks like a randomize.org output, with Montero batting cleanup and Schwarber batting eighth in front of the pitcher.
Encouragingly, Addison Russell, batting fifth, actually has looked better lately. His ninth-inning double yesterday was his hardest hit batted ball (105 MPH) since May 9th. Aside from the results, he just looks more comfortable at the plate, and we aren't seeing those odd, painful swings that he frequently exhibited earlier in the month.
Cubs batters will face another pitcher who is resurrecting his career in a Pirates uniform in Ivan Nova. The tall righty enters tonight's contest with a 2.83 ERA and 3.53 FIP. He's been getting batters out not by the whiff, though, as he only has a K/9 of 4.85. Batters instead have been getting themselves out against Nova, and the former Yankee isn't walking anyone (0.71 BB/9).
Jake Arrieta takes the mound with hopes of not splitting open the nagging cut on his throwing thumb. Bosio discussed with Jesse Rogers that the Cubs Cy Young winner has been dealing with the small cut since Spring Training, which is an explanation for some of his spontaneous struggles. Arrieta, despite a 4.68 ERA and 4.04 FIP, is making batters whiff this year just a much as 2015 (23.8%), and he actually has a higher K/9 this year than any year-end totals of his career (9.74).
The Cubs have a win expectancy of 57.5% and, if they win, could narrow down the NL Central lead to 1.5 games if the Brewers lose.
Here is tonight's #Cubs starting lineup against the #Pirates.

Game preview: https://t.co/ZBuoEDXoWc pic.twitter.com/qgAgrq4o2k

— Chicago Cubs (@Cubs) June 17, 2017