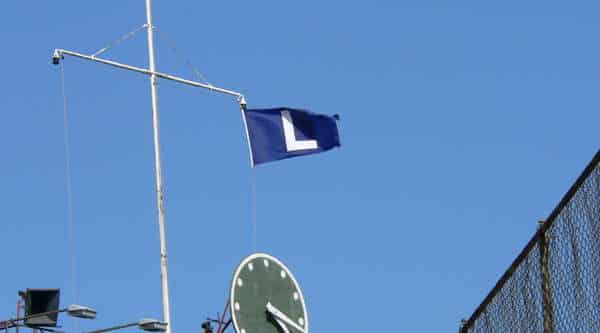 CI Recap (6/17/17) – Pirates 4, Cubs 3: Saturday Night's Not Alright
The Cubs continued their choppy play Saturday night in Pittsburgh. As has often been the case this season, the home run ball would be the Northsiders downfall.
The Pirates jumped ahead early when Adam Frazier began the game by reaching on an error on starter Jake Arrieta. Two batters later, Gregory Polanco hammered an Arrieta slider to right for a two-run homer.
Arrieta and Pirates starter Ivan Nova kept things right there until the 5th inning, when Nova walked Kyle Schwarber with two outs. The Cubs pitcher followed and leaned on a fastball for a game-tying blast to left.
The tie did not last for long, as Arrieta lost control in the bottom of the inning. Jordy Mercer doubled, advanced on a wild pitch, and scored on a Frazier single to right. A walk and hit batter forced Brian Dunesing on in relief, and great diving catch from Ian Happ saved further damage.
Andrew McCutchen (off of Justin Grimm) and Addison Russell traded solo shots in the 6th and 7th innings. The Pirates held a 4-3 lead after seven innings.
The Cubs got two men on base in the 8th, but Felipe Rivero was able to retire two and escape the threat. Rivero stayed on in the 9th and closed out the 4-3 Pirates victory.
Stats That Matter
Addison Russell had a single and long home run in four at-bats and has looked better at the plate of late.
Another tough outing for Jake Arrieta Saturday: 4.2 IP, 3 R, 4 H, 7 K, 2 BB. He pitched well for the most part, though the pitch count was high and he had to leave early.
Anthony Rizzo had two more hits out of the leadoff spot Saturday.
Bottom Line
The Cubs have never been more than 4 games over .500 and have never been more than 2 games under. They seem forever stuck in purgatory,
On Deck
The struggling John Lackey faces Jameson Taillon, who recently returned from testicular cancer treatment, in the rubber match Sunday. The game starts at 12:35 CT and airs on MLB Network (out of market) and CSN-C.