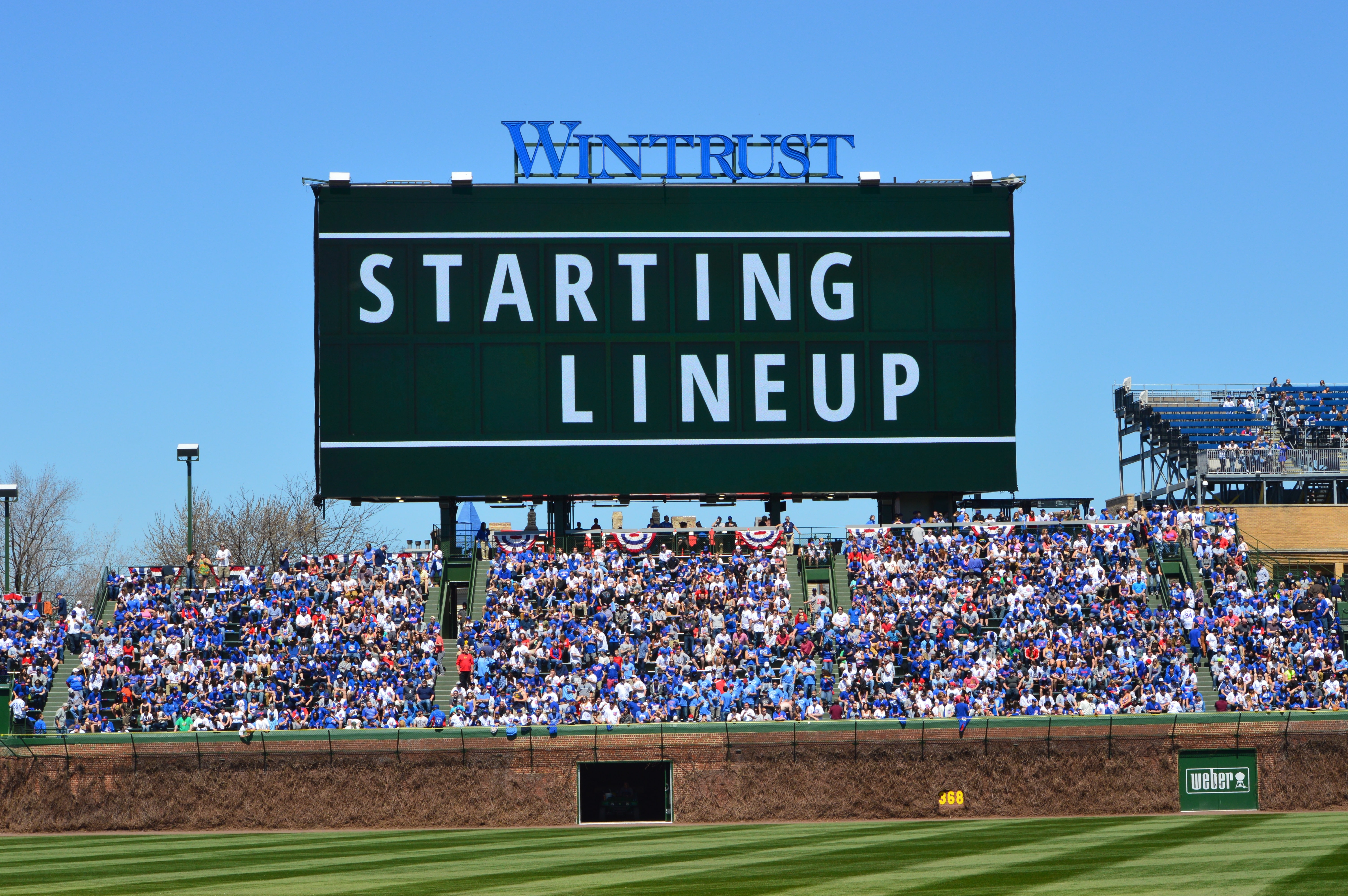 Chicago Cubs Lineup: Rizzo Leadoff, KB Third, Schwarber Fifth as Cubs Look to Avenge Sweep
The Cubs return to Wrigley hoping the Padres don't have any residual momentum from Father's Day. Or from their last meeting. Neither of which is likely, since San Diego is not a very good baseball team. Then again, it's not like the Cubs are in position to look past anyone at this point.
The top third of the order features a now-familiar trio of Anthony Rizzo, Ian Happ, and Kris Bryant, with Willson Contreras following in the cleanup spot. WillCo has been swinging a hot bat lately and is really looking good up there at the plate. Kyle Schwarber is batting fifth and playing left, looking for something to really get him going.
Despite some big performances over the last week or so, Addison Russell (sore ankle) is sitting in favor of Javy Baez at short. Albert Almora Jr. is in center and Jon Jay is playing right as Jason Heyward heals up from a nasty laceration on his palm. Far from the best defensive lineup the Cubs could roll out there, but more than capable of starting the short homestand with a few runs.
Jon Lester is coming off of one of his best outings of the year, a seven-inning gem that followed three disappointing starts. Lester did not face the Padres in that ill-fated earlier series, though he should fare well against the team that ranks last in baseball with a .639 OPS against lefties. If he goes out and pitches his game, there's really not much about this opponent that should give him trouble.
Former Indiana Mr. Football Clayton Richard will be on the bump for the Dads, hoping to get his former team to beat the ball into the ground. Though the big southpaw has already logged more strikeouts (64) in 88 innings this season than in 110 innings over the previous two combined (63), he's not a big swing-and-miss guy. In fact, opposing hitters carry a .295 average against him, a mark that is about 43 points higher than league norm.
Richard doesn't walk many, though, and he's been able to go deep into games fairly regularly. Some of that is because the Padres aren't necessarily competing for a playoff spot, but it's still notable that the lefty is 16th in MLB in innings pitched. If there's a real strength to his game, it's that he doesn't give up home runs to left-handed hitters. None of his nine homers allowed this season have come to lefties and only nine of 106 allowed in his career have come from like-handed hitters.
This isn't a very complicated matchup, all things considered. The Cubs just need to figure out Richard's fastball/slider/change combo — for what it's worth, the latter is the only one of his offerings with positive value — and string together hits. For some reason, though, they seem to struggle against pitchers like this, the ones you think would be easy to get to.
First pitch is scheduled for 7:05 ET, but as of post time the tarp is out at Wrigley and there are some ominous clouds blowing in from the west. CSN Chicago will have the broadcast if and when the game gets underway.
Back home for a quick three-game set.

Game preview: https://t.co/PKDOlBdqsY pic.twitter.com/QYxXKF8xQs

— Chicago Cubs (@Cubs) June 19, 2017