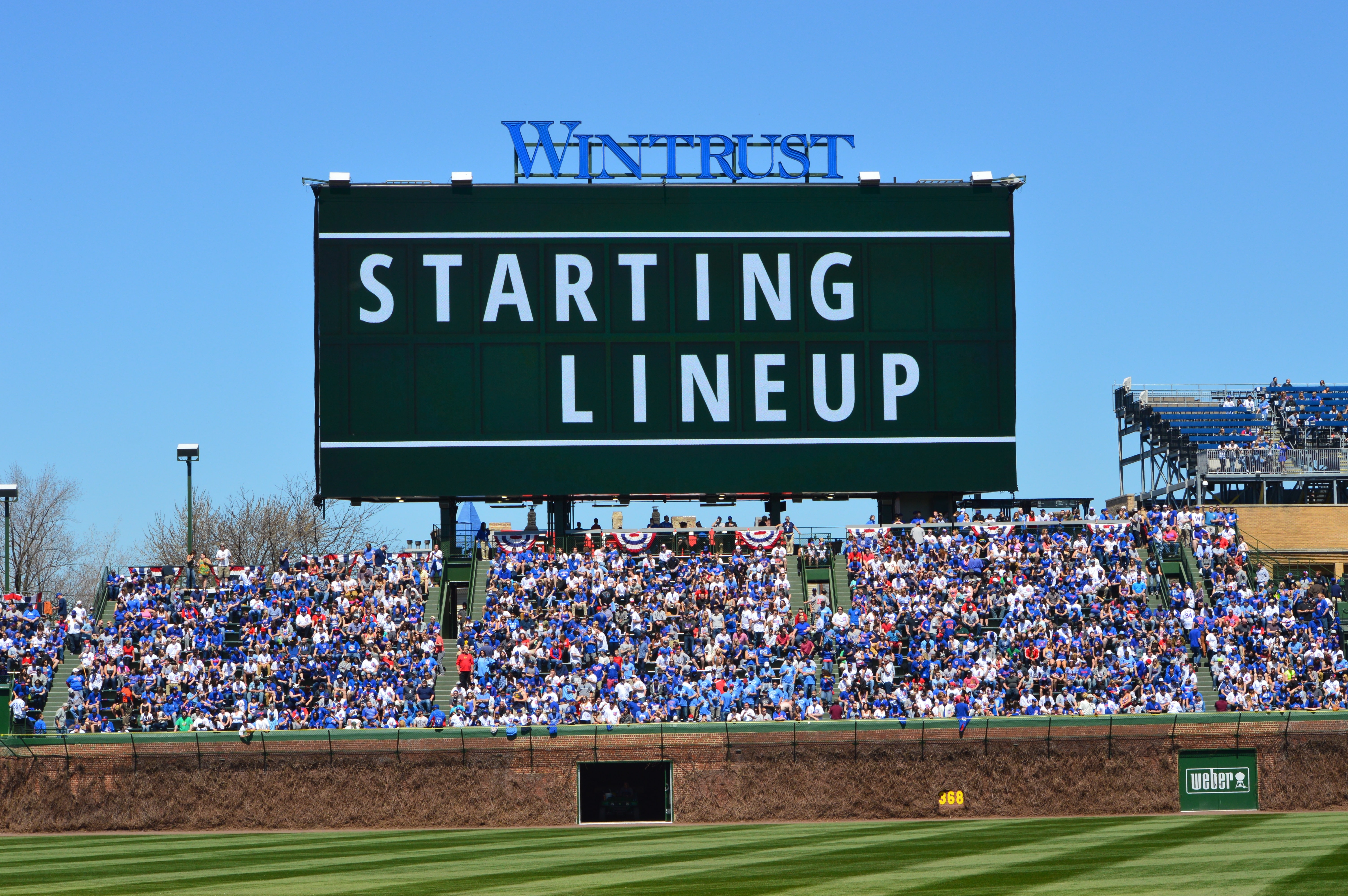 Chicago Cubs Lineup: Rizzo Leads Off, Zagunis Starts in Right as Cubs Try to Put Locke Down
So, uh, anything interesting happen this afternoon? No? Cool.
This series isn't necessarily what Pat Hughes would refer to as a turning point, but I think Ron Coomer would agree that it's still a big one for the Cubs. With the first-place Brewers taking on sub-.500 teams in the Braves, Reds, and Marlins over their next nine games, there's not a lot of room for error. We've already taken a look at the four-game set as a whole, but now it's time to talk specifically about Thursday's tilt.
Despite failing to reach base for the first time in eight leadoff attempts, Anthony Rizzo maintains his hold on the top spot in the order. What follows is a rather predictable cast of characters, all things considered. The most notable member of the starting lineup is Mark Zagunis, who was just called up today to replace Jason Heyward and/or Kyle Schwarber.
An on-base machine, Zagunis works an at-bat as well as anyone and should serve as something of a second leadoff hitter to give Rizzo and the top of the order someone to drive it. He's not as well-known as some of the other prospects who've matriculated through the system, but Zagunis could really open some eyes.
Jake Arrieta has had a really interesting go of it this season and I'm not sure how I feel about him facing a Marlins lineup that will once again feature Justin Bour. Arrieta held the Fish to only two runs — no homers — when they met a couple weeks ago, so maybe he can once again keep them under his thumb.
Lefty Jeff Locke will be on the bump for Miami to make his fifth Fish start and second against the Cubs this season. The last one was pretty much true to form, as the former Pirate gave up four runs (three earned) over 4.2 innings, walking four and striking out only three. The Cubs have absolutely owned this guy over the course of his career, to the tune of a 5.98 ERA and 1.638 WHIP over 61.2 innings.
And that's actually better than it was prior to that start. The veteran southpaw hasn't gone beyond 5.2 innings this season, and that was in his debut against the D-backs on June 1. Since then, he's gone 4.2, 5.1, and 4.0, and has allowed three earned runs each time out. Locke didn't use the curveball a ton against the Cubs when he last faced them, but has leaned on it more of late, so that's something to look for.
It's nothing more than a hunch, but I've got a feeling the Cubs are going to drive Locke's career stats against them back up a bit. He's allowing a .333/.360/.667 line to lefty batters and he'll have to face the scorching-hot bats of Rizzo and Happ.
If I'm wrong, though, I'll just follow the adage of Locke's great-great-great-great grandpa, John, who said "whatever I write, as soon as I discover it not to be true, my hand shall be the forwardest to throw it into the fire."
First pitch is at 6:10 CT and CSN Chicago has the broadcast.
Here is tonight's #Cubs lineup to open an 11-game road trip.

Game preview: https://t.co/owZHnHo3Gg pic.twitter.com/pJNISSYHQ7

— Chicago Cubs (@Cubs) June 22, 2017