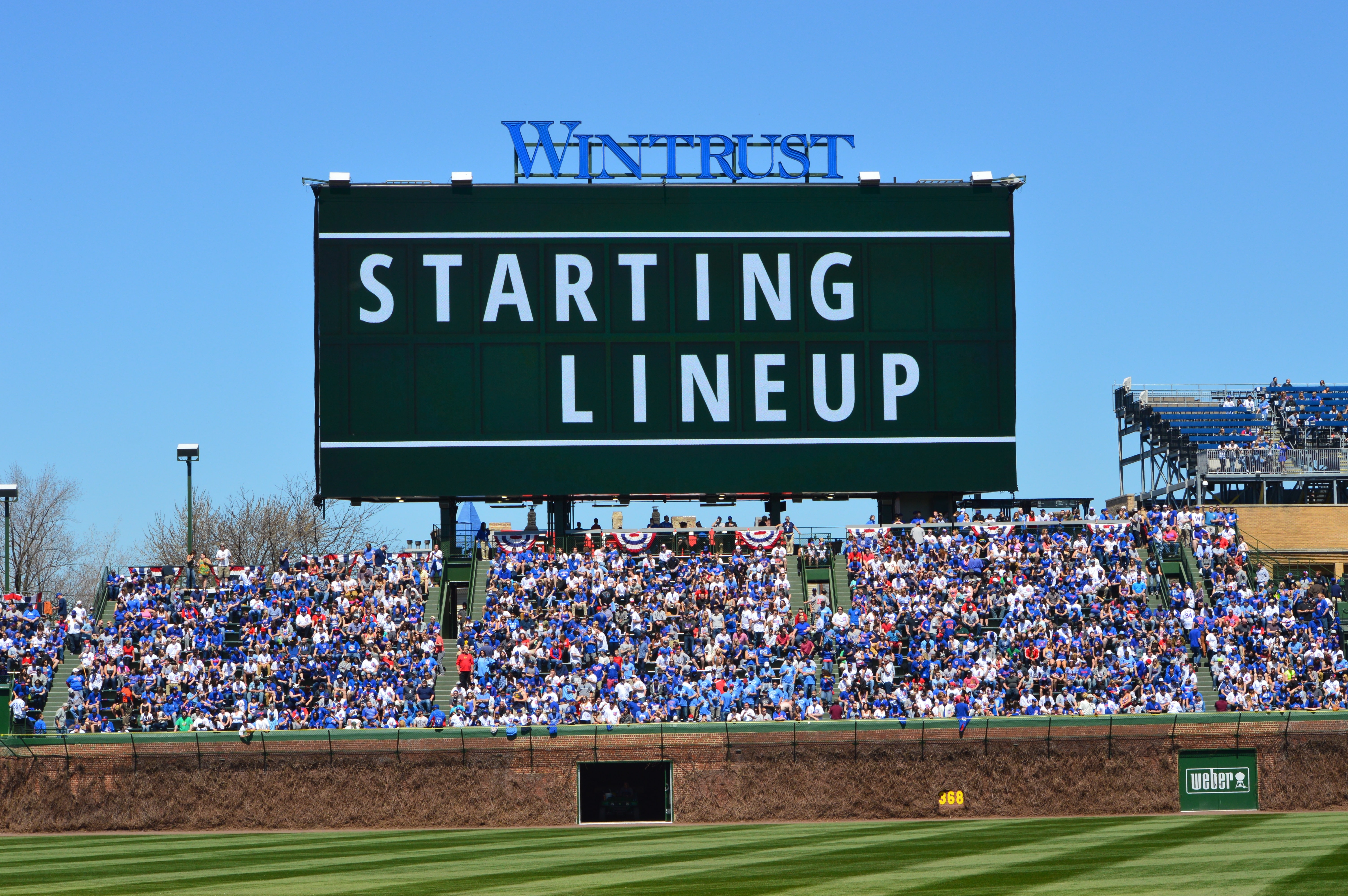 Chicago Cubs Lineup: Heyward Returns, Jay Leads Off as Cubs Try to Create Moving Target for Archer
Ben Zobrist returned a few days ago and now Jason Heyward is back in the lineup as the Cubs take on the Rays. Jon Jay is once again leading off, followed by Kris Bryant, Anthony Rizzo, and Ben Zobrist. Ian Happ is starting in center, with Heyward, Willson Contreras, and Addison Russell rounding out the order.
Rizzo has really picked things up since he was first moved into the leadoff role last month. Joe Maddon used that ploy to jump-start both his first baseman and the offense, and it may have worked. Rizzo is hitting .290/.370/.623 over his last 81 plate appearances and has drawn nine walks while striking out only 10 times in that span.
Happ is riding a five-game hitting streak and is slashing .325/.358/.662 with 7 home runs and 17 RBI over his last 83 plate appearances, which, coincidentally enough, dates back to Rizzo's first leadoff game on June 13. You'd like to see him elevate that 4.8 percent walk rate over that stretch, but the 26.5 percent strikeout rate is much better than the 35.1 he put up over his first 94 trips to the plate. Though several of the PA's in that more recent sample came in the two-hole, Happ has been a real force in the middle of the order.
On the mound for the Cubs is Jon Lester, who hasn't quite been the consistent force we've seen over the last couple seasons. His 3.69 ERA is pretty nice, though, and identical 3.64 FIP and xFIP numbers tell us that his production is not a matter of either good or bad fortune. Lester has spoken more than once about the need for big-bodied pitchers like him to find their groove, which is what we've seen play out.
He tends to get into trouble early before settling in and cruising through the middle and later innings. That's fine if the Cubs are putting up quick runs of their own, but isn't ideal when it puts them in a hole. Lester coming out of the gate well is going to be even more important given the matchup this afternoon.
Chris Archer is kind of the Josh Donaldson's parallel when it comes to former Cubs farmhands who've developed into much better big leaguers than first expected. There are obvious differences, sure, but even when trades make a lot of sense at the time, you can't help but look back and wonder "What if…"
The slim righty has long been a favorite topic of trade speculation for the Cubs, and not only because he's the one that got away. With controllable cost and better control of his pitches — a big part of why he was expendable in the acquisition of Matt Garza — Archer perfectly fits the mold of what the Cubs are looking for. They won't have to try too hard to envision what it's like for him to pitch at Wrigley, as he'll be on the bump this afternoon.
With a 3.97 K/BB ratio, Archer doesn't offer hitters a lot of leeway. His 12.9 percent swinging-strike rate (tied for 10th in MLB) is buoyed by a slider that draws whiffs 17.9 percent of the time. Based on its overall value of 14.9 runs prevented, that slider is the third-most dangerous in baseball and the Cubs would do well to avoid it if at all possible.
As with any type of wipeout pitch, a starter needs to be able to locate his fastball consistently to make it work. While Archer has generally done a really good job of that, he's far from infallible. It'll be important for Cubs hitters to see a lot of pitches this afternoon. Archer hasn't pitched out of the 6th inning in his last four starts and he gets really hittable the third time through the order. I'm talking from a .541 and .554 OPS the first and second times through to a .931 on the third.
It'd be great if the Cubs could chase him inside of the first 18 batters, but if they can at least keep the game close through that time, they should be in good shape. Lefties are seeing Archer really well, too, so look for Happ and Rizzo in particular to do damage.
First pitch from Wrigley is at 1:20 CT (as are the next three games) and WGN will have the broadcast for you.
Back home for the 4th!

🇺🇸 https://t.co/axXxm3VNyH 🇺🇸 pic.twitter.com/cIhsaGXDwD

— Chicago Cubs (@Cubs) July 4, 2017