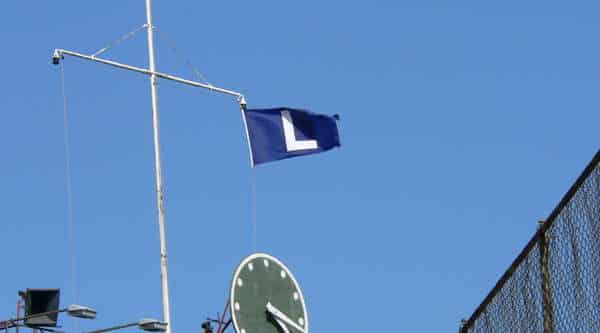 CI Recap (7/4/17) – Cubs 5, Rays 6: Lester Stumbles in the 4th, Late Comeback Bid Falls Short
Jon Lester was chugging along today right up until he hit a roadblock in the 4th inning and the Rays pounded five hits, including a two-run homer, to put five runs on the board. That inning was the difference maker as the Cubs fell today by the score of 6-5 (box score).
The bottom of the sixth provided a perfect synopsis of the Cubs' offense this year. Jason Heyward walked and Willson Contreras hit a bunt single to start the inning. What happened after that? Well, the next three batters all struck out. They had Archer on the ropes and couldn't capitalize. It was a frustrating inning to watch in a season that's been full of them.
The bats made it interesting in the ninth against Rays closer Alex Colome. The first two batters reached base via an infield single and a walk. Kris Bryant popped out to second to get the first out. Anthony Rizzo came up and drove a single to center to drive in Albert Almora. Ben Zobrist grounded into a fielder's choice at second, driving in Jon Jay. Ian Happ walked. Then Heyward stepped up to the plate and flew out to left to end the game. They almost completed the come back, but unfortunately were unable to do so.
The bullpen completely shut the Rays down, as they've often done to other teams this season. Hector Rondon, Duensing, and Justin Grimm combined to throw four quality innings, walking only two and striking out three.
Stats that Matter
The Cubs went 4-for-13 with runners in scoring position, which is a vast improvement over how they had been hitting with men ready to score.
Kris Bryant went 1-for-2 with runners in scoring position today. On the season he's hitting a mediocre .207 in that situation. If the Cubs hope to compete for a playoff spot the reigning MVP will have to improve his performance in those situations.
Bottom Line
They had their chances, but the Cubs offense couldn't cash them in. Hopefully this pattern turns around soon because it's getting very frustrating to watch at this point. Luckily, the All-Star break is nearing and hopefully they'll be able to reset.
On Deck
Tomorrow, in the final game of this short series against Tampa Bay, John Lackey will square off against Black Snell. The game will be broadcast on CSN, and will begin at 1:20 CDT.