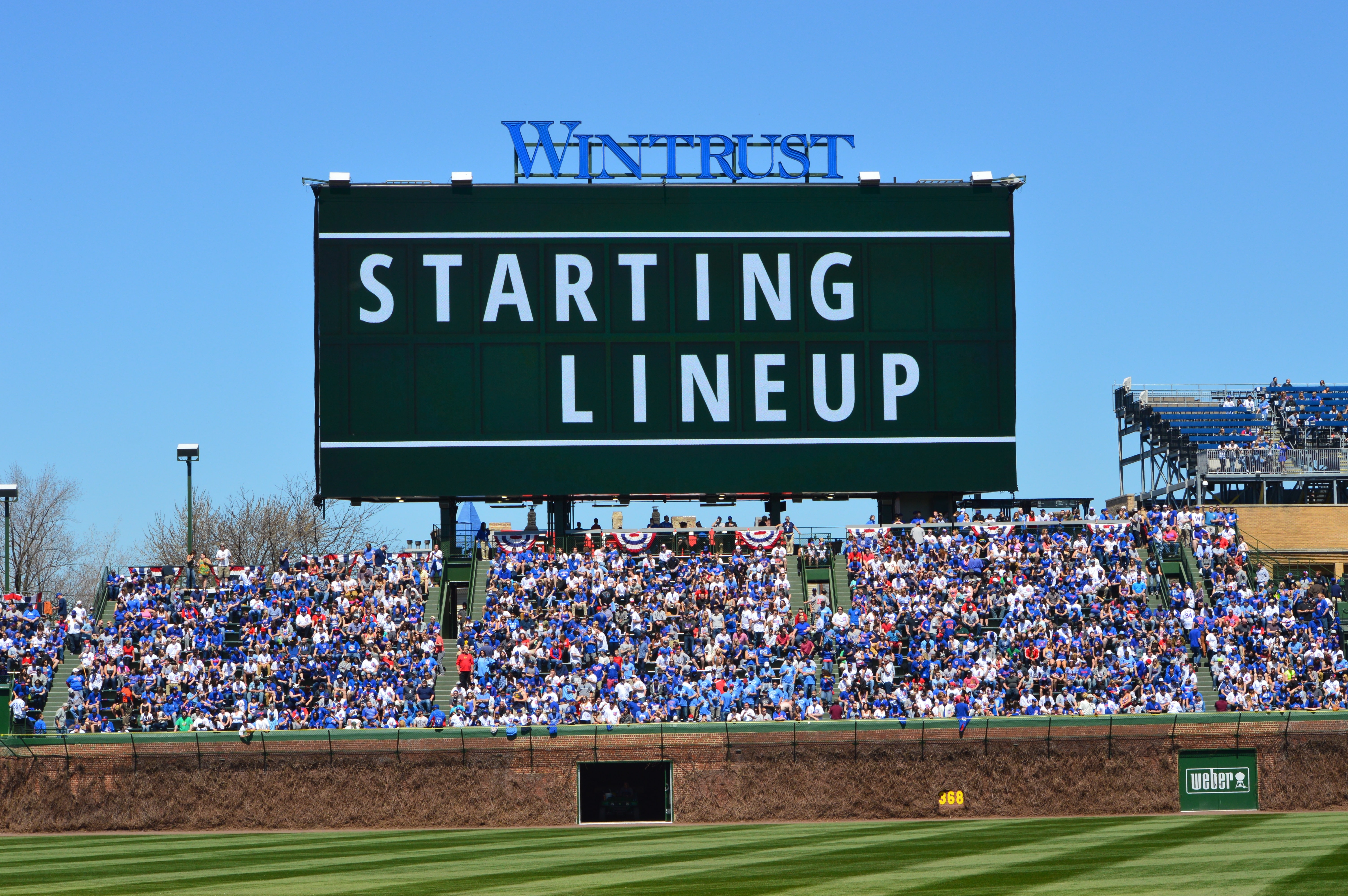 Chicago Cubs Lineup: Zobrist Leads Off, Schwarber Fifth as Cubs Try to Make Roger Less Jolly
I was trying to see what happened with yesterday's game, but Joe Maddon threw it in the trash and I really didn't feel like fishing it out. With that in mind, let's move on to the Pirates. This is the second season in a row in which the Cubs will close the first half against the Buccos, and it's also the second season in which they did so in the midst of some pretty crappy play.
You may recall that the Cubs lost two in Pittsburgh before heading in the break with a much-needed win. Maybe they can do the same this time around, except with three wins instead of just one. Lord knows they could use the momentum.
Ben Zobrist will start things off playing second base, followed by Kris Bryant and Anthony Rizzo. Ian Happ is in center and cleaning up, while Kyle Schwarber once against plays left and bats fifth. Jason Heyward is in right, Victor Caratini is behind the plate, and Addison Russell is back at short.
The enigmatic Eddie Butler will take the bump once again as he attempts to continue his kinda-sorta trend of having a good start every other time out. When the bearded ginger faced the Pirates back in June, he gave up 4 earned over 5.2 innings, issuing three walks with no strikeouts. Not a swing-and-miss pitcher at all, that was Butler's only appearance without at least one K. It was, however, his sixth start with at least three walks.
Unlike his fellow starters, Butler hasn't fallen victim to the big fly, though big innings have frequently been his undoing. Every one of the five games in which Butler has allowed more than one run has featured a crooked number in at least one inning. I think that's already my third "at least" and it's easily the most arbitrary of the bunch, but the point is that Butler's style often allows opponents to jump on him in a big way.
Pirates starter Trevor Williams is sort of in that same boat, though with more strikeouts and fewer walks. In the bullpen to start the season, Williams made two relief appearances against the Cubs back in April. One of those was a 4-inning deal after starter Chad Kuhl allowed 9 runs in 1.2 innings. Williams actually opposed Butler as a starter back on June 16, picking up a no-decision after going 5.0 innings with three K's and two walks.
The numbers are a little skewed by the relief appearances, but the right-handed Williams has actually had more trouble with right-handed hitters. He's allowed them to put up a .307 wOBA against and .296 from lefties.
Perhaps most important in this game is that the Cubs avoid falling into their 31st first-inning hole (13-17 when they fall behind immediately). We'll see whether they can do that at 1:20 CDT on CSN Chicago.
Here is this afternoon's #Cubs lineup.

Game preview: https://t.co/fNeK34G0q5 pic.twitter.com/4ZH4VKyv3x

— Chicago Cubs (@Cubs) July 7, 2017