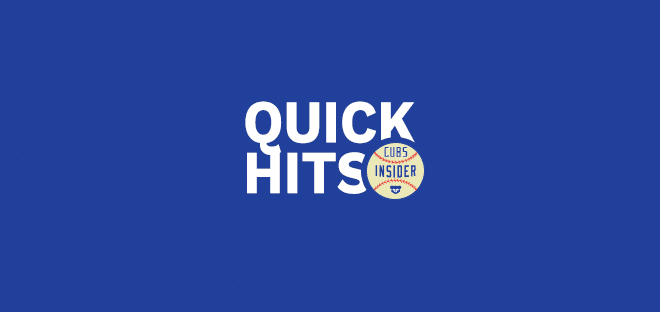 Cubs Quick Hits: How Many Wins do the Cubs Need to Take Central?
Despite the struggles many Cubs youngsters have experienced, the defending World Series champs sit 4.5 games back of the NL Central-leading Brewers. As it stands, Joe Maddon's squad is still the majority favorite to make the playoffs by many predictive models, including FanGraphs giving them a 73 percent chance.
And it looks like the Cubs may not even need to win more than 83 games this year to do so. FanGraphs projects the second-place finisher in the Central with an 82-80 record, and the forecasting model also thinks the Cubs will still win 86 games.
Not much needs to go right for the Cubs to rebound. Seriously, if they can just continue to play like they have (44-40 BaseRuns record entering Thursday), it might be enough to take home the Central title. With Kyle Schwarber, Addison Russell, Ben Zobrist, Jake Arrieta, and Kyle Hendricks all with their best days presumably ahead, combined with extra pitching help come the trade deadline, it's (maybe?) easy to believe why the Cubs are still the prohibitive favorite.