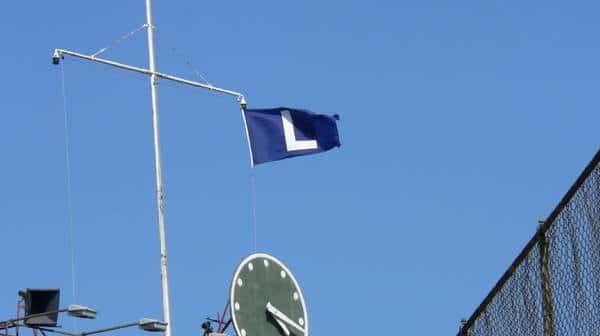 CI Recap (7/8/17) – Cubs 2, Pirates 4: Stop Me If You Think You've Heard This One Before
Like a record that keeps skipping, for those of you who remember such archaic things, this season feels like it's on perpetual repeat. Even when things go right, namely a mostly nice outing by Jake Arietta, enough goes wrong to offset it. That includes Arrieta falling apart just enough.
A double, a home run, a single and a double. That's what the Pirates did in the top of the sixth inning — putting three runs on the board — to ruin an otherwise very good outing by Arrieta. Up until that point, he had given up only one run on two hits and two walks. That gave the Pirates a 4-2 lead they would not surrender.
On offense, the Cubs hitting woes continued. With only one hit through three innings, back-to-back home runs by Ian Happ and Kyle Schwarber in the bottom of the 4th inning gave the Cubs a lead that, at the time, felt like it could be enough. Particularly the way Arreita was throwing. Of course, then the part I mentioned above happened and, well, the Cubs couldn't muster any offense after that.
Stats that matter
Jake was cruising until the 6th inning – 5.2 IP, 6 H, 4 R, 2 BB, 3 Ks, 1 HR
Kyle Schwarber was the lone bright spot in an otherwise dreadful offensive showing –  2-for-3, 1 R, 1 RBI, 1 BB, 1 HR
 Ian Happ had only one hit, but he made it count as he swatted his 13th home run on the year
Bottom line
I, like you, am dumfounded and baffled by this season, and watching the Cubs play on a daily basis doesn't seem to be helping. Truth be told, the All-Star break couldn't come at a better time. The Cubs need to focus all their energy on the game tomorrow, try to pull out a win and hope it leads to a momentum shift in the second half of the season.
On deck
The Cubs try to wrangle the rubber game from the Pirates tomorrow at 12:10 CDT. Jon Lester will take the hill for the Cubs seeking his 6th win on the season.