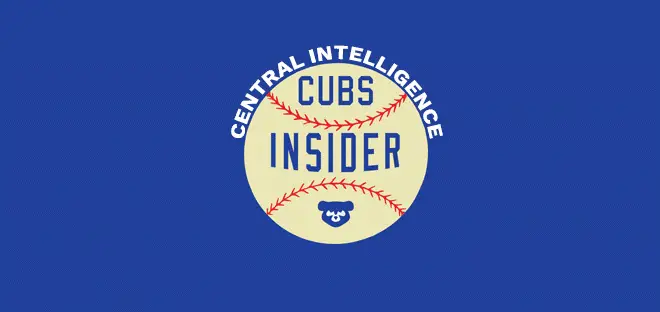 Central Intelligence: Week of July 2nd
It's here, we've reached the All-Star break! The Brewers have a sort of commanding 5.5 game lead on the rest of the division. It's quite surprising and they just keep getting better. Here is a look at the Central from the last week.
Milwaukee Brewers
The Brewers posted a 6-2 mark this week and sit at 50-41 through the first half of the season.
The big story of the Brewers' season so far, Eric Thames, has proven he belongs. His first half slash line reads .248/.374/.562 (.936 OPS). Thames leads the Brewers with 23 dingers.
Travis Shaw has been a find and a half. With 70 games to play, Shaw has already set a career high in home runs and is on pace to put up the best offensive season of his career, by a long shot.
Corey Knebel's strikeout streak is still intact. It has reached 43 games to start the season. This dude is just insane, and he's only 25 years old.
Chicago Cubs
This is a broken record at this point, but have the Cubs hit rock bottom? They went 3-4 this week, including two blowout losses at Wrigley, and ace Jon Lester has been blasted in his last two starts. The Cubs unthinkably sit at 43-45 heading into the break.
Speaking of Lester, he became the fourth pitcher in the last 100 years to give up 10+ runs and not make it out of the 1st inning when the Pirates boatraced him Sunday.
Kyle Schwarber was called back up from Iowa and it's been a relative success so far. He has hit two doubles, one single, one home run, and drawn a couple walks. The important thing is that he is going the opposite way with pitches, which is what the assignment was in Iowa.
In a bit of comedic relief, which is what Cubs fans desperately need right now, Jon Jay came in to pitch late in a blowout. His pitches ranged anywhere from 46 – 60 mph. Jay really lit up the radar gun and fooled some hitters for a scoreless inning.
St. Louis Cardinals
The Cardinals went 4-4 and got some good momentum heading into the break, as they hover around .500 at 43-45.
Paul DeJong had an impressive showing against the Mets this weekend, going 9-for-11, hitting four doubles and three home runs and scoring four runs. It's probably a safe bet to assume that he is in the big leagues to stay.
Dexter Fowler set a new personal high with home runs before the break, with 14. His career high is 17, set with the Cubs two seasons ago, and he is on pace to shatter that right now.
Tommy Pham has set a new career high for home runs already. He has 11 with a whole two months to play yet.
Pittsburgh Pirates
The Pirates finished the first half with a 42-47 record, which includes a 5-3 mark last week.
Buccos put Sunday's game away early, scoring 10 runs before the Cubs even had a chance to blink. The inning was capped off by Francisco Cervelli's first career grand slam, followed by an Andrew McCutchen home run.
Jameson Taillon was scratched from Sunday's start with flu-like symptoms. Thankfully for him, it's only that. The guy has been through enough.
Josh Harrison was selected as the team's only All-Star, much to the chagrin of Felipe Rivero, who is more than deserving. Rivero has an ERA under 1.00, and a 10.4 K/9, with a .133 BAA.
Cincinnati Reds
The Reds finished strong heading into the break, going 4-4 to put them at 39-49. They went out West and took four of seven from the Rockies and Diamondbacks.
In a shocking revelation, Homer Bailey has managed to save his season. In his past two starts, Bailey has given up just two earned runs in his last 12.2 innings, compared to his first two starts in which he gave up 14 runs in just 4.2 innings.
Raisel Iglesias's transition to closer has gone well. He is currently 16-for-17 in save chances, with a nice 1.69 ERA and 52 K in 42.2 innings to go with a .159 BAA.
Joey Votto has had yet another Hall of Fame season. His slash line currently sits at .315/.427/.631 with 26 home runs. That's an OPS over 1.000 if you're counting. Votto currently has 62 walks with 42 strikeouts and is the type of player that is really fun to watch unless he is playing your team.
In other baseball news, the All-Star game rosters were finalized. The Cubs only had one representative, Wade Davis, as none of the seven that made it last year are going back. Kris Bryant lost out on the final vote to Justin Turner of the Dodgers. The Pirates got their one guy in Josh Harrison. The Brewers also joined the one-member crew with closer Corey Knebel getting the nod.
The Cards got two selections with Carlos Martinez and, of course, Yadier Molina. The Reds got Joey Votto and Zack Cozart, who was also voted in as the starting shortstop. Funny story, Votto promised he would buy Cozart a donkey if he could earned a starting nod. Seems like a good enough guy, but this makes him a real jackass.