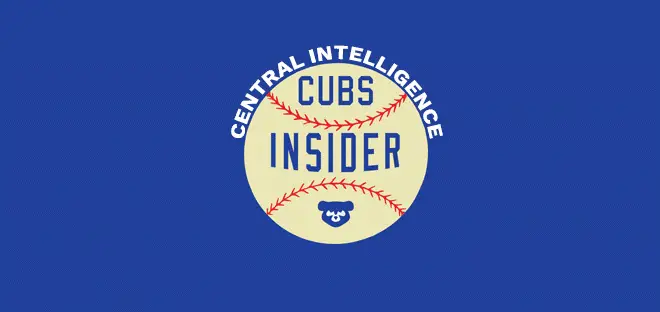 Central Intelligence: Week of July 9th
After a long layoff that the Cubs and their fans alike needed, baseball is back in action. The only Cubs representation at the All-Star Game came when Wade Davis allowed the game-winning homer. Things have gotten a little better since then, though.
Here's a look at the short week in the Central:
Milwaukee Brewers
The Brewers went 2-1 out of the All-Star break against the lowly Phillies. They have maintained their 5.5 game lead in the divison, improving to 52-42.
It appears the Brewers are going for it, as reports linked them to Sonny Gray and Jose Quintana recently. However, other developments have made Quintana unavailable.
Corey Knebel's strikeout streak is still going. Knebel has now recorded a strikeout in all 46 games he has pitched in. This guy is something else.
Travis Shaw's career year is in full effect. The Mayor of Ding Dong Town now has a career high in home runs (20) with 69 games still to play.
Chicago Cubs
The Cubs' offense has exploded after the break, scoring 9, 10, and 8 runs en route to taking the first two games with Baltimore, and get back over .500, at 46-45.
The reigning world champs kicked off trade season by acquiring that ever elusive cost-controlled starting pitcher. Remember when we mentioned Jose Quintana above? Yeah, the Cubs got Quintana (whom they have for the next three seasons after this one) from the crosstown rivals White Sox in exchange for top prospects Eloy Jimenez and Dylan Cease, along with minor leaguers Matt Rose and Bryant Flete.
Reports have linked the Cubs to Sonny Gray as well, however, industry experts aren't quite sure how mutual the interest is. Could just be the Cubs driving the price up for everybody else.
The Cubs hit five home runs Friday night. Willson Contreras, Kyle Schwarber, Ben Zobrist, Jason Heyward, and Addison Russell all left Camden Yards. The Cubbies jumped out to an 8-0 lead before the Orioles fought all the way back. Russell won the game in the top of the 9th. Russell hit a dinger in the first two games coming out of the break and if he can get hot, that spells great news for the Cubs.
St. Louis Cardinals
The Cards came out of the break losing two of three to the Pittsburgh Pirates. Their overall record is 44-47.
The Cardinals' bullpen has been a problem area of all season and Friday night was no different. Seung-Hwan Oh gave up a walk-off three run home run to the Pirates.
Perhaps on the trading block, Lance Lynn upped his value a bit, pitching 6.1 scoreless innings against the Pirates on Saturday night.
Luke Voit has made the most of his call-up, as he is currently slashing .302/.348/.628 with three dingers and an OPS of .976. It will be interesting to follow him and see if he can stick in the majors. The Cards desperately need a power bat.
Pittsburgh Pirates
The Pirates split the first two games with the Cardinals before winning Sunday's rubber match to push their disappointing record to 44-48.
Gerrit Cole helped his trade value, should the Pirates still want to move him. On Friday night, Cole pitched six innings, giving up four hits with two earned runs and four strikeouts with no walks.
Josh Bell has a really bright future. Friday night, he hit his 17th home run of the season, an opposite-field, walk-off three run shot to give the Pirates a 5-2 win over St. Louis.
Jameson Taillon appears to be fully healthy again. He was scratched with flu-like symptoms in his start before the break, but returned on Saturday to pitch five innings, giving up four earned runs on eight hits. Regardless, he still has a very respectable 3.06 ERA.
Cincinnati Reds
The Reds have been just as bad out of the break and are sitting at 39-52 after dropping Sunday's finale.
On Saturday, the Reds gave it a valiant effort. The Nats had a 10-0 lead heading into the bottom of the 8th, but the final score was 10-7. That Nats' pen has been really, really need bad.
In order to address that, they acquired Sean Doolittle and Ryan Madson from the A's Sunday afternoon.
Scooter Gennett has a new career high in home runs, with 16. He hit a 3-run homer in the 9th inning of Saturday's game. Gennett could really hit over 20 home runs, which, what a time to be alive.
Cincinnati may have found a nice little starting pitcher. Luis Castillo has pitched to a 3.41 ERA and was impressive on Saturday night. Six innings, three hits, three runs (all earned), six strikeouts. He does have a bit of a walk issue, but hey, he's a young guy.