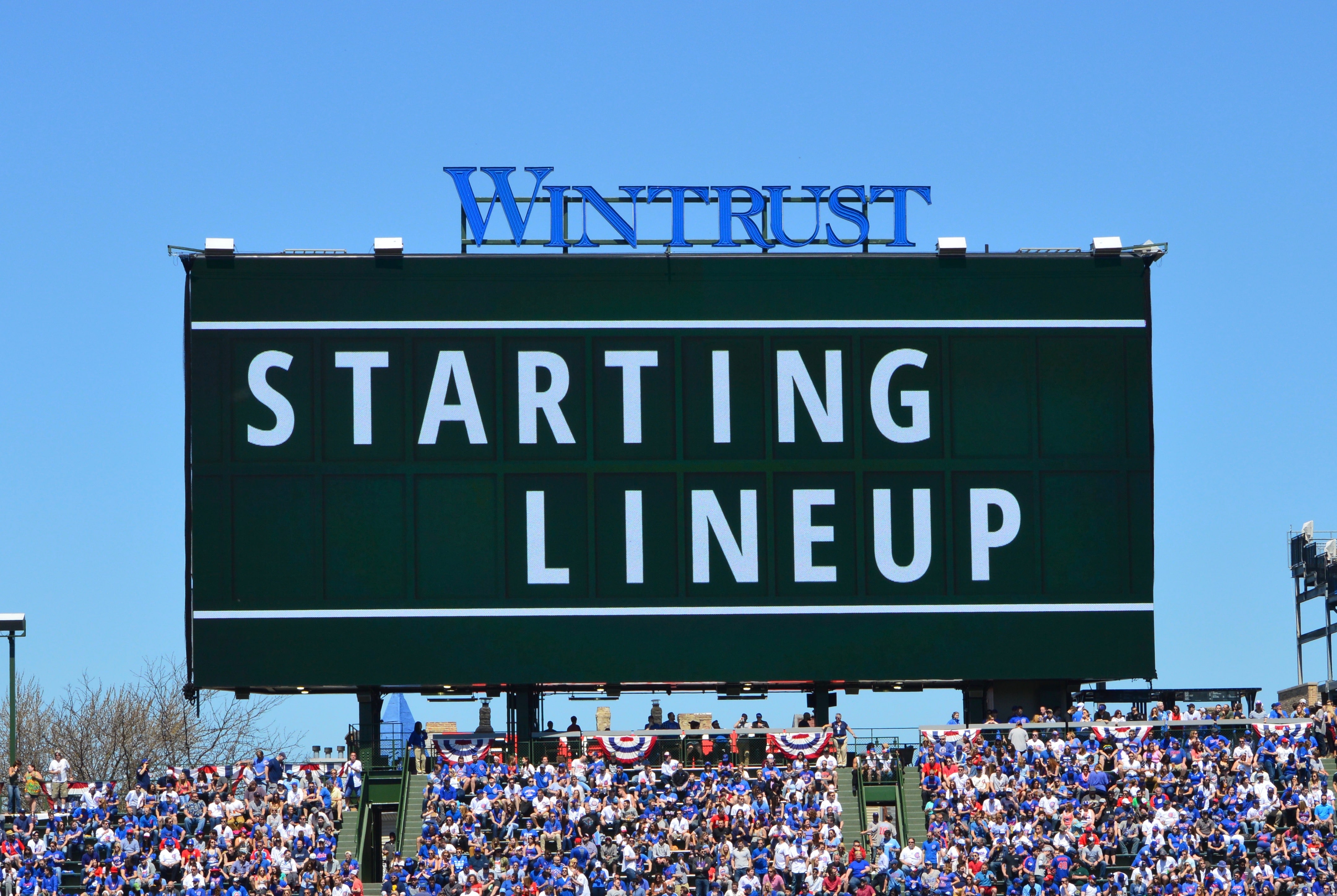 Chicago Cubs Lineup: Cubs Looking to Start a Streak, Lester Looking to End One
The Cubs are finally coming off a road series we can all feel good about. Believe it or not, they just recorded their first road sweep of the season. It's been a long time coming and the only thing we can all hope for — or pray, as the case may be — is that the Cubs have finally found the elixir to break out of their funk.
Part of that comes from having the same guys out there each game and having them all hitting. Ben Zobrist is playing second and leading off, with Kris Bryant, Anthony Rizzo, and Willson Contreras following. Kyle Schwarber gets his first start of the second half in left and Ian Happ mans center and bats sixth.
Then the Cubs have Jason Heyward and Javy Baez, who is playing shortstop as Addison Russell sits. That latter move is about giving Russell's shoulder a little rest to make sure he keeps swinging the bat like he has been of late.
Jon Lester has been having quite a hard time lately doing anything other than give up lots of runs in very short order. In his last two outings, Lester has surrendered a robust 16 runs in 5 2/3 innings. Assuming it's not the seams on the baseball that have been responsible for his cliff-diving performances, Lester is certain to get back in the saddle soon…right? Perhaps that elixir I mentioned earlier managed to make it's way to his locker sometime over the weekend.
The Braves may not be the best team for Lester to break through against, unless he comes with his A-game. They're slashing .278/.345/.447 verses lefties this season. They're also coming off an impressive sweep of the Arizona Diamondbacks in which they outscored their opponents 19-9 in the weekend series.
With only 93 home runs on the season, the Braves won't overwhelm the Cubs with their power. Not to mention they rank third in the league with a ground-ball rate of 47.7 percent. Couple that with Lester's outstanding 48.7 GB% and it's easy to start feeling good about the Cubs' chances in the first game of this three-game set.
Julio Teheran, who's rumored to be on the trade block, is on the mound for the home team. The righty has given up homers in nine of his last 10 starts and has been prone to falling apart and giving up really big innings, having surrendered 6 or more earned runs five times.
First pitch is set for 6:35 CT and WGN has the broadcast.
Here's how we'll open up the series in Atlanta.

Game preview: https://t.co/bdONs2sHv5 pic.twitter.com/CxNFRaPzdm

— Chicago Cubs (@Cubs) July 17, 2017