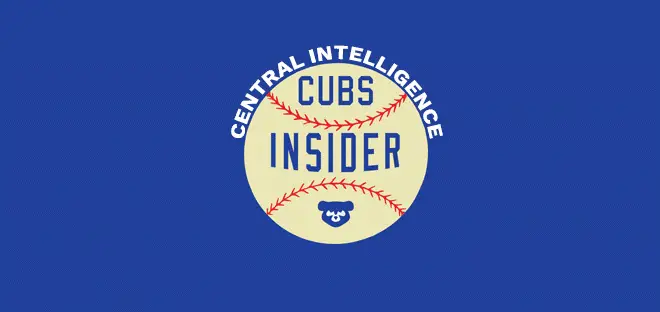 Central Intelligence: Divisional Updates for the Week of July 16
We're more than a week removed from the All-Star break, and boy…the Central has had a bunch of turnover. From team's jumping each other to the margins becoming razor-thin, here's a look at what has happened in the division over the last seven days.
Milwaukee Brewers
The Brewers went 1-6 and are just clinging to first place. They sit at 53-47 and that big lead on the streaking Cubs is a thing of the past (more on that later).
The Crew ended a six-game losing streak on Saturday night against the Phillies…after nearly hitting rock bottom. The Brewers held an 8-1 lead in the 7th inning, but it was tied 8-8 going into the 9th before Domingo Santana drove in the game-winning run with a single.
The big problem for the Brewers during the losing streak was the bullpen. The Brewers held a lead or had a tie game when the bullpen came in four times, and each time they blew the game. Heavy workload getting to them?
Keon Broxton's contact issues have finally come back to bite him. He was striking out at a 38% clip and was optioned to AAA Colorado Springs after a 3-for-50 slump. He's got time to figure things out, but that kind of performance not going to cut it in the big leagues.
Chicago Cubs
The Cubs may be back, as fans have long hoped for this season. The champs went 5-1, making up 4 1/2 games in the standings, putting them at 50-46 and just one game back of the Brewers.
Jose Quintana was dazzling in his first outing with his new team, tying the record for the most strikeouts (12) in a Cubs' debut. He pitched seven innings. giving up just three hits with no walks and the dozen K's, as the Cubs rolled 8-0, finishing a sweep of the Orioles. "No way, Jose," he said.
Starting pitching appears to be back. In starts this week, the starters gave up 0, 1, 1, 1, 2, and 2 runs. The unit that was such a strength for them last year looks to finally be regaining form, which could spell doom for the rest of the Central and great news for the Cubs.
The bullpen had a bit of an episode on Thursday. Overall a solid unit, the Cubs walked eight men in three innings, giving up nine runs in one inning in an 11-4 loss to the Cardinals on Friday. Clunkers happen, and that was definitely a clunker.
Pittsburgh Pirates
The Pirates' strong play has pushed them into third place, just three games back of the Crew. 8-2 in their last ten, the Buccos went 6-1 this week, aided by a four-game sweep of the Brewers at PNC Park.
Starling Marte returned from an 80-game suspension for PEDs and has really given the Bucs a boost on both sides of the game.
Much like the Cubs, the Pirates have gotten big contributions from their starting pitching, which allowed 1, 2, 3, 1, 2, 5 earned runs in starts this week. The five came at Coors Field, so that's only like one run, if you count the ballpark factor.
Josh Bell continues to grow as a player. After never hitting more than 14 home runs in any minor league season, Bell now has 18 with 64 games to play. He could very easily get to 30 home runs in his first full season.
St. Louis Cardinals
What a week it was for the Birds…and not in a good way. The Cardinals went 3-4, dropping them to 47-50 on the season. Despite this, they are only 4.5 out of first
They did their best to out-Mets the Mets on Thursday. This play happened in the bottom of the 9th with two outs and a man on third in a tie game:
https://www.youtube.com/watch?v=6j_JJ5jcPXo
Paul DeJong looks to be filling the role for Aledmys Diaz quite nicely. DeJong currently has 11 home runs, including one on Saturday to break a scoreless tie in the 8th inning.
The Cardinals' bullpen struggles have not gone away. After what had a scoreless game most of the way, they scored two in the top of the 8th inning on Saturday…before giving it right back in the bottom of the inning, losing 3-2. The Cardinals desperately need a lock-down reliever.
The rare prospect-for-prospect trade went down between the Redbirds and the Mariners. Tyler O'Neill came over to St. Louis, while lefty pitcher Marco Gonzales went to Seattle. O'Neill was Seattle's No. 2 prospect.
Cincinnati Reds
The Reds' long season is dragging at this point. They went 1-6 this week and are the only team not in the race in the division. Heading into Sunday, they are 40-57.
Things aren't all bad in this though, as Luis Castillo looks really good. Against a potent Dbacks lineup, he went six solid innings, giving up just four hits with one walk and seven strikeouts. He did allow four earned runs, but three of those came on one big swing from Jake Lamb.
After being a complete abomination his first few starts, Homer Bailey is slowly righting the ship, posting a 4.76 ERA in four July starts after a 27.00 ERA in two June starts.
Raisel Iglesias could make for an intriguing trade piece, should the Reds decide to take that route, which is doubtful. Iglesias has a 1.52 ERA with 16 saves, 58 K's, and a .171 BAA in 47.1 innings. That's a career high 11.27 K/9. Iglesias could also start, which may intrigue some teams. After all, it is trade season!