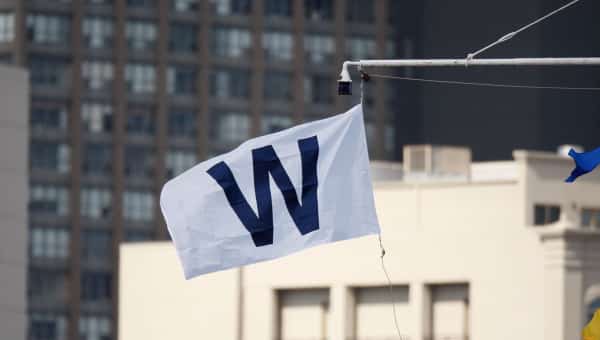 CI Recap (7/23/17) – Cubs 5, Cardinals 3: Willson Contr…Are You Kidding Me?
It was the rubber game of the Cubs-Cardinals set with Jose Quintana making his second start as a Cub and facing Michael Wacha. Both men were respectively coming off of gems. The lead-up to the game was rather generic, but the action was straight brand-name.
The scoring started in the top of the 2nd with a two-run homer from Randal Grichuk, who is nearing the end of his witch doctor residency. A double play got Quintana out of the inning and the Cubs got the runs back in the bottom of the 3rd. Addison Russell started the inning with a leadoff double. Two outs later, Jason Heyward brought Russell in with a double of his own. Heyward made his way home to tie the game on a Kris Bryant single.
The top of the 4th saw the Cardinals take the lead back with a Paul DeJong solo shot. Some day, a university researcher will publish a groundbreaking research study on how the Cards get MVP-like performances out of no-name AAAA players. Fortunately, the DeDong didn't matter much because the Cubs tied the game right back up at three apiece on a signature Kyle Schwarber moonshot.
And then came Willson Effing Contreras. It was a fence-scraper but it got out and it brought Kris Bryant home along with it to give the Cubs a 5-3 lead. This kid has had himself quite a stretch and it's a whole lotta fun to watch. That was the end of the scoring.
Carl Edwards Jr. showed some emotion as he worked around a leadoff walk and Wade Davis slammed the door on the Cardinals to give the Cubs their eighth win in nine games.
Stats that Matter
On a very important double play, Willson Contreras made an 89 mph throw to second to get the first out. That was the hardest recorded (are any not recorded?) throw from a catcher this year, according to Statcast.
Bottom Line
The Cubs are back in first place and are now 5 games over for the first time this season
Up Next
Kyle Hendricks returns! He will face Miguel Gonzalez as the Cubs take on the White Sox at 1:20pm CT.