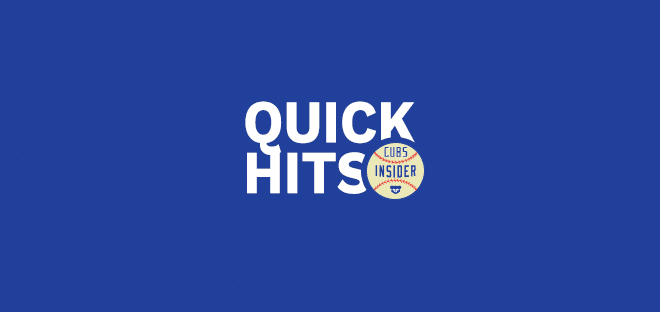 Cubs Quick Hits: Offense Ranks in Top Tier Since All-Star Break
Prior to the All-Star break, the Cubs' aggregate wRC+ of 93 ranked 20th in baseball. But since the defending World Champs returned, all they've done is hit to a 124 wRC+, good for third best in MLB behind only the Astros (134) and Dodgers (129).
The Cubs' spike in offense can be largely attributed to Javy Baez, Willson Contreras, and Addison Russell, all of whom have wOBAs over .390 since the break. But no one else has been hotter than WillCo, who has recorded a .459 wOBA and 184 wRC+ (both tops among catchers) in the second half.