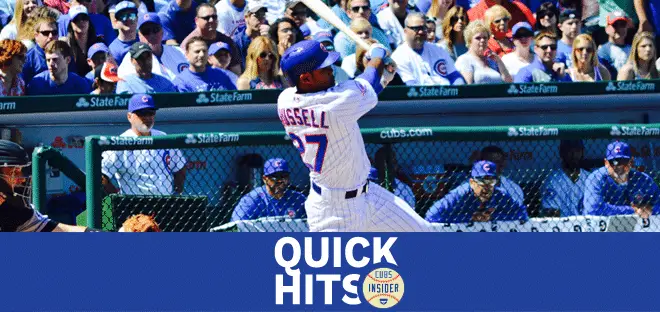 Cubs Quick Hits: Addison Russell Hitting for Power Since Returning from Latest Shoulder Woe
Addison Russel has been dealing with persistent shoulder discomfort dating back to spring training. It's been so nagging, in fact, that it's kept him out of the lineup for days at a time this year. The shortstop's most recent flareup sidelined him from June 7-10.
Since he's come back, however, Russell has hit for considerably more power. In just 137 PA's, seven homers have been launched into the bleachers and 11 doubles smacked to all sides of the field, which ballooned his ISO to .246.
More power could be on its way, too, since he's made a similar adjustment to the one that propelled him into the postseason last year. Please don't tell Doug Gottlieb about this.