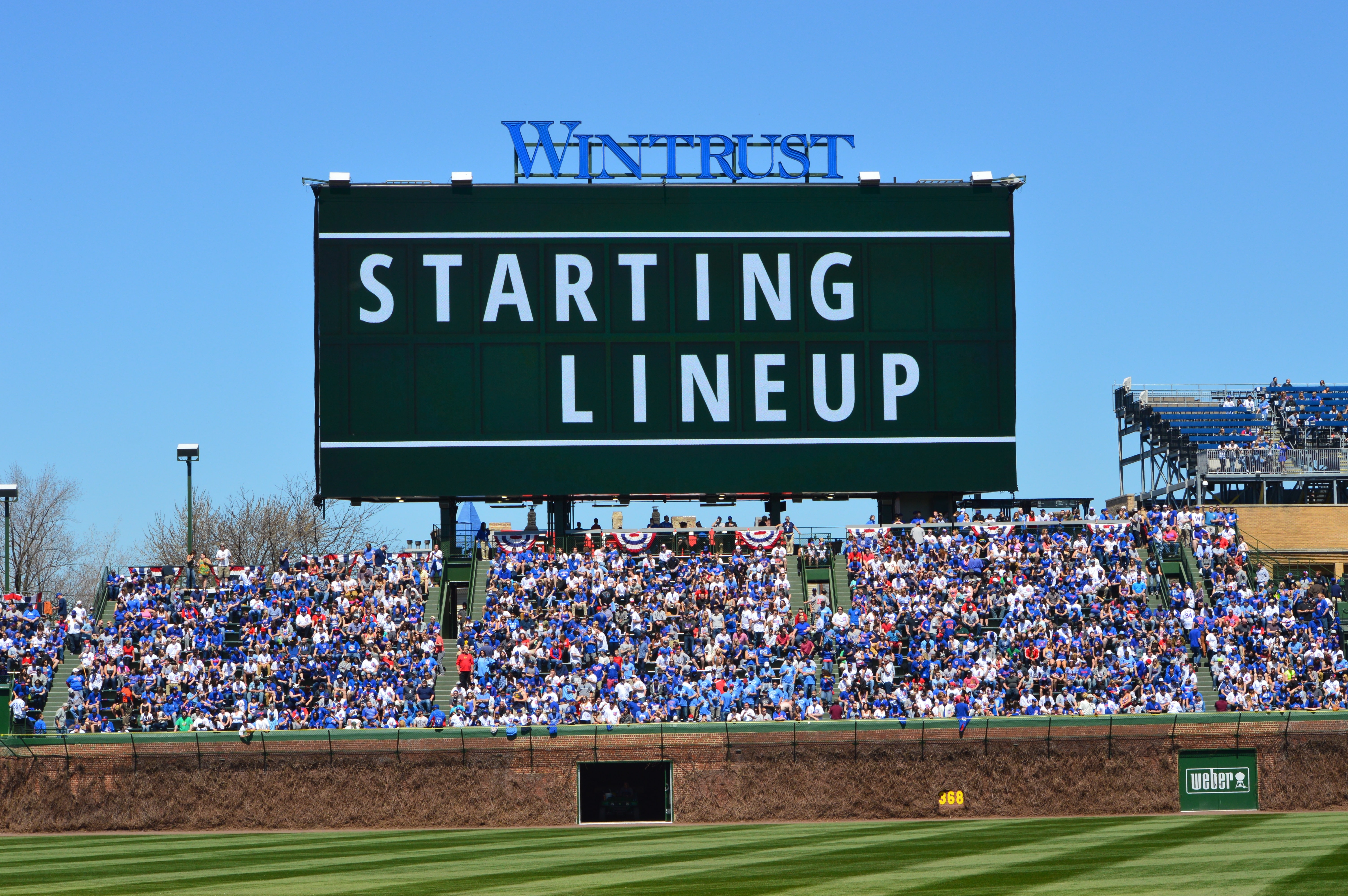 Chicago Cubs Lineup: Jay Leads Off, WillCo in LF as Cubs Try to Change Jackson's Name to Edloss
Jon Jay has nosed ahead in the neck-and-neck race to assume the full-time leadoff role as he starts in center and holds down the top spot once again. Kris Bryant, Anthony Rizzo, and Willson Contreras are in their familiar places in the order, though the latter has been flexed to left field.
This is something we had presumed would be the case when the Cubs acquired Alex Avila, who's starting behind the plate and batting sixth behind Ben Zobrist. Avila is mired in a month-long slump and has yet to record a hit with the Cubs in three whole plate appearances, but he's got a nice matchup today.
Jason Heyward is in right and Javy Baez starts in short, which will be his regular spot now that Addison Russell is on the DL. Here's to hoping Javy can really put it all together.
John Lackey has only allowed two home runs in his previous four starts after giving up 24 in his first 16 outings, and the Cubs will need him to keep limiting the longball. That won't be easy in light of Daniel Murphy's lifestyle choices at Wrigley, namely his propensity for hitting balls into the bleachers. Perhaps the orientation of the wind will impact him today.
The best news for the Cubs is that they're facing much-maligned rebuild alumnus, Edwin Jackson. A gem of a human being, E-Jax was never able to make good on his status as the first big free-agent signing of the Epstoyer regime. Pressed into action by injuries to Washington's rotation, Jackson has looked kinda not-bad for the Nats in three starts.
Then again, his 3.75 ERA belies a 6.90 FIP that is anything but nice. The righty still has decent velocity and can touch mid-90's with the fastball, though some of that could be skewed by a short stint with the O's in which he came out of the pen a few times. Jackson employs a four-seam, slider, sinker, cutter, change, and curve, none of which are exceptional.
Though he's typically had pretty even performances against hitters from both sides of the plate, righties are getting after him a little better this season. He isn't a big strikeout guy and doesn't walk an inordinate number of batters, but he has given up seven dingers in only 24 innings thus far. That comes from allowing a ton of contact in the air (50% fly, 14.1% line drive) and to the pull field (47.6%).
Edwin Jackson is a great dude and an excellent teammate, he's just not a very good pitcher. I could dig a little deeper into what he likes to do on the mound against whom, but this game is going to be all about the Cubs busting out the boomsticks and elevating that unsustainably low .240 BABIP Jackson has somehow maintained thus far (again though, only 24 IP).
First pitch from Wrigley is at 1:20 CT and will be carried by ABC 7.
Here is today's #Cubs starting lineup.

Game preview: https://t.co/6Kmao20F6e pic.twitter.com/fATKiOfYml

— Chicago Cubs (@Cubs) August 5, 2017