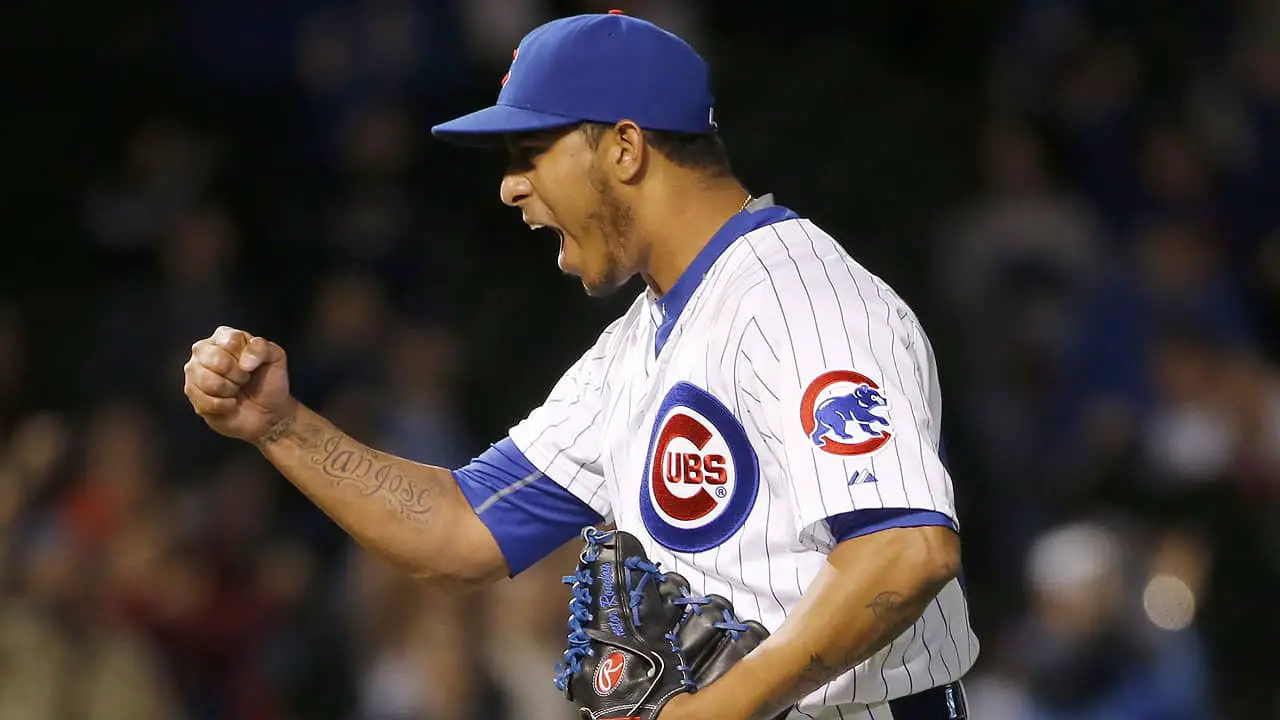 Maddon Showing More Trust in Rondon Again
Joe Maddon's recent bullpen decisions have been coverslipped and are currently being examined by a 40X objective-lens microscope. Carl Edwards Jr., for example, has been walking more than one batter per inning in his last 16 appearances, but he entered the 8th inning of a one-run game against the Washington Nationals en route to blowing the game.
Context rules managerial choices, particularly when it comes to the bullpen, and there will never be an absolute decision even though there might appear to be one. Despite a lot of comments to the contrary, Maddon has generally called upon the right pitchers.
Throughout the year, the Cubs manager has gone to Wade Davis, Pedro Strop, Koji Uehara, and Carl Edwards Jr. in that general order, give or a take a few outings.
Though he's currently third in relief appearances for the Cubs, Hector Rondon has been Maddon's sixth most trusted arm, which basically means the big righty hasn't been trusted much to this point. That's changing.
Maddon has been using the former closer in more higher-leverage situations as of late, many of which had previously gone to Koji Uehara, who has a FIP north of 6.00 over the last month. Notice how the purple line (Rondon) slopes upwards as this season has progressed, while the yellow line (Uehara) is going the opposite way.
For the most part, Maddon has successfully deployed the weapons in his bullpen. The pitchers fans want to see used in high leverage spots have been accordingly called upon. Lately, though, Maddon has been insistent on giving Edwards every opportunity to build confidence because of his importance in October.
Maddon is right; Edwards has to be on track for this team to succeed. According to the leverage index graph above, however, the manager is perhaps hedging his bets by building Rondon back into that setup-type role. If Edwards continues to struggle, Rondon seems to be the next guy up. And he might have already displaced Uehara for the time being.