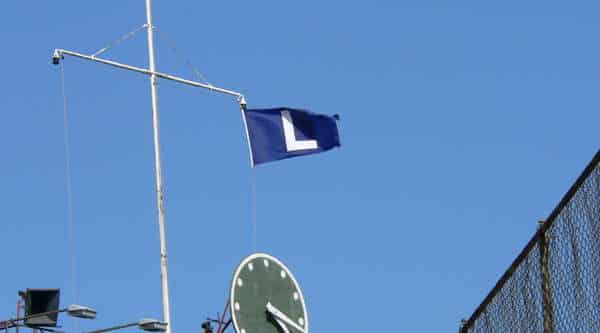 CI Recap (8/12/17) – D-Backs 6, Cubs 2: Sixth-Inning Meltdown Dooms Cubs
A lack of offense and sloppy defense combined to doom the Cubs at Chase Field in Phoenix on Saturday.
A single by Kris Bryant and an error on an Anthony Rizzo grounder put two men on in the top of the 1st, but Arizona starter Patrick Corbin escaped with no damage done. Jon Lester allowed four scattered singles, pitching well in the middle innings on Saturday keeping the D-Backs scoreless.
Javy Baez and Alex Avila singled to open the 5th inning and were sacrificed to second and third by Lester. Albert Almora Jr. grounded to a drawn-in Ketel Marte at short, who threw out Baez at home (the call was challenged and confirmed). After Bryant walked, Rizzo hit a deep drive to right that was caught at the warning track.
The Cubs and Lester fell apart in the 6th inning, starting when Adam Rosales singled and advanced to second on a fielder's choice. Chicago elected to walk Paul Goldschmidt and make someone else beat them. So JD Martinez did just that, doubling to right scoring Rosales.
Lester got a grounder to short with the infield drawn in. Baez fired home, but the throw sailed high, allowing the run to score. Brandon Drury then smoked a double to dead center to make it a 4-0 Arizona lead.
AJ Pollock knocked in David Peralta with a single against Hector Rondon in the 7th. Peralta scored on an inside-the-park solo home run off Justin Grimm in the 8th.
Bryant knocked in two runs against Fernando Rodney during a 9th inning #TeaseRally, but David Hernandez got the final out on an very iffy strike three call on Ben Zobrist.
Stats That Matter
Jon Lester looked like he was on a roll before things fell apart: 6 IP, 4 R, 3 ER, 7 H, 9 K, and 2 BB. The Cubs' stagnant offense gave him no support, so even if he was perfect it wouldn't have mattered.
Kris Bryant got on base four more times on Saturday with a double, two singles, and a walk. He had the only two RBI's of the game in the 9th.
Bottom Line
The Cubs could get nothing started on offense Saturday. Lester kept them in the game for five innings, but couldn't sustain it. The Northsiders are now tied with St. Louis for first place.
On Deck
The rubber match of the series will at 3:10 CT Sunday, when Jake Arrieta will match up with former Cubs farmhand Zack Godley. The television coverage will be provided by ABC-7.