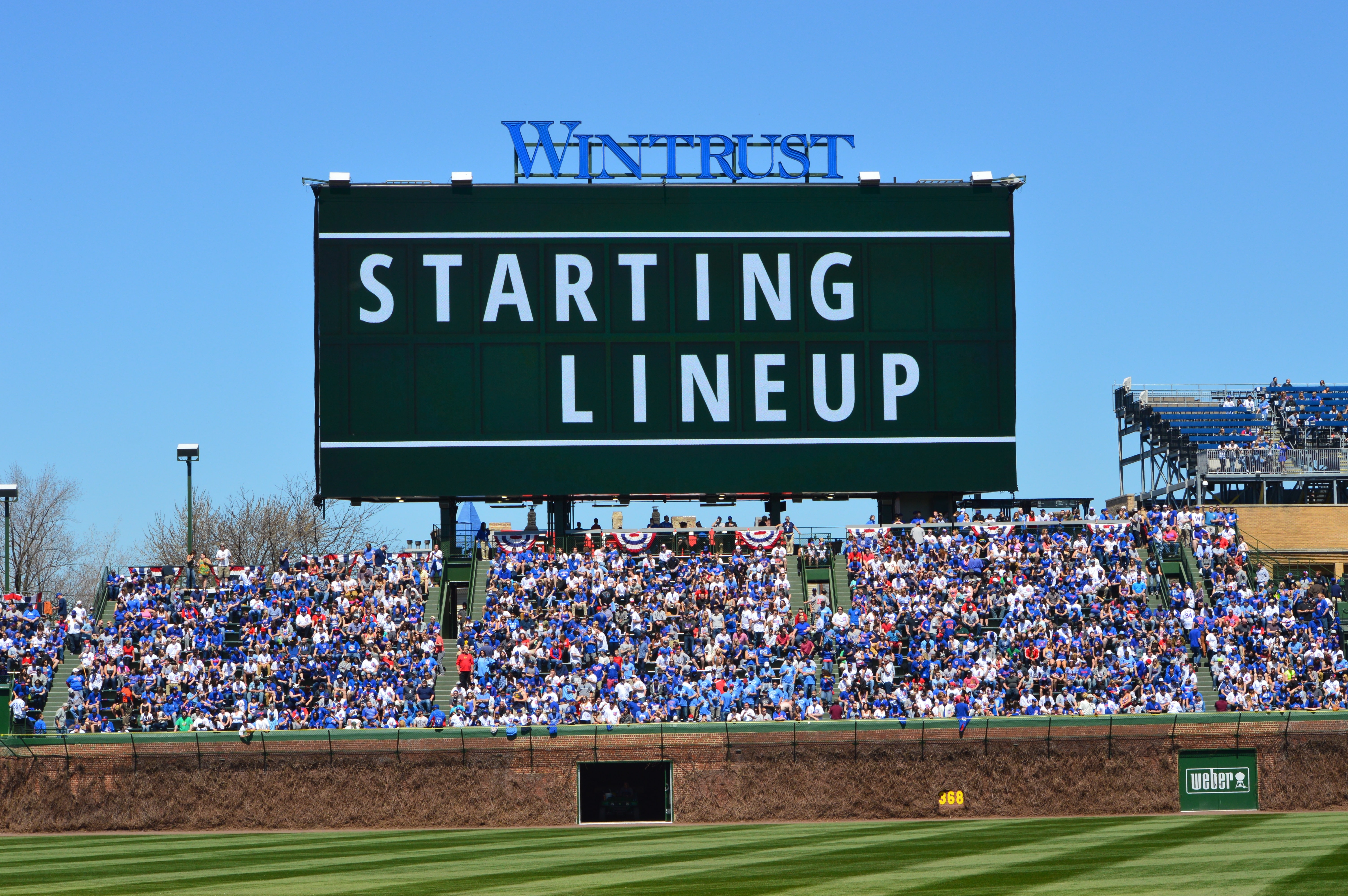 Chicago Cubs Lineup: Zobrist Leads Off, Schwarber Second as Maddon Says, 'What the Hell, It's Just Homer Bailey'
Folks, I'm not sure what to say about this one. My only guess is that Joe Maddon saw that Homer Bailey was on the mound for the Reds and just decided to go rogue.
Ben Zobrist, who's been struggling mightily despite last night's RBI, is back in the leadoff role and playing second base. He's followed by Kyle Schwarber, which, sure. War Bear has been stringing together better plate appearances of late, but that's just the last two games. Moving him up to the two-hole seems a bit premature (c'mon, reverse karmic influence).
Things even out a bit after that, with Kris Bryant and Anthony Rizzo in the big run-producing spots, Alex Avila catching and Ian Happ in center. Jason Heyward and Javy Baez fill out the order that is tasked with hitting more dingers against the most appropriately-named pitcher in the league than the Reds hit against John Lackey.
Big John has actually given up three or fewer earned runs in each of his last six starts, though not all of them have looked as good in reality as their respective box scores would indicate. That's kind of like the Reds lineup, which is much more dangerous than what their record tells you they are.
The biggest reason for that disparity has been Cincy's pitching staff, which has given up an MLB-high 198 home runs. Bailey, the former top prospect and owner of a decent contract, has been responsible for all but 190 of those over the course of 47.2 innings, though I guess that's not actually too bad.
What has really hurt the righty this year is his walk rate, which is a robust 4.72 per 9 innings. And his 1.24 K/BB ratio is one of the four lowest in baseball among pitchers with at least 40 innings. He's not quite as bad as the 8.31 ERA would indicate, but that 5.84 FIP ain't too purdy either.
Bailey still has decent fastball velocity, but he's not been able to command it very well. He'll go to the splitter about 20 percent of the time and it's his only pitch with positive value, though barely. The slider isn't effective at all and rates among the worst in the game in terms of overall and relative value. Bailey also throws an occasional curveball, but that too has been very not good.
A reverse-split guy so far, Bailey is allowing a .353/.442/.493 slash to righties on the road. And those numbers are 100-400 points better than he's allowed to them at GABC. No lefties have taken him deep in their respective home parks yet, so perhaps it's time to break that trend.
First pitch from Wrigley is 7:05 CT and will be carried by WGN.
Here is tonight's #Cubs starting lineup.

Game preview: https://t.co/XrB0UQVjfJ pic.twitter.com/0cKz45ubP6

— Chicago Cubs (@Cubs) August 16, 2017