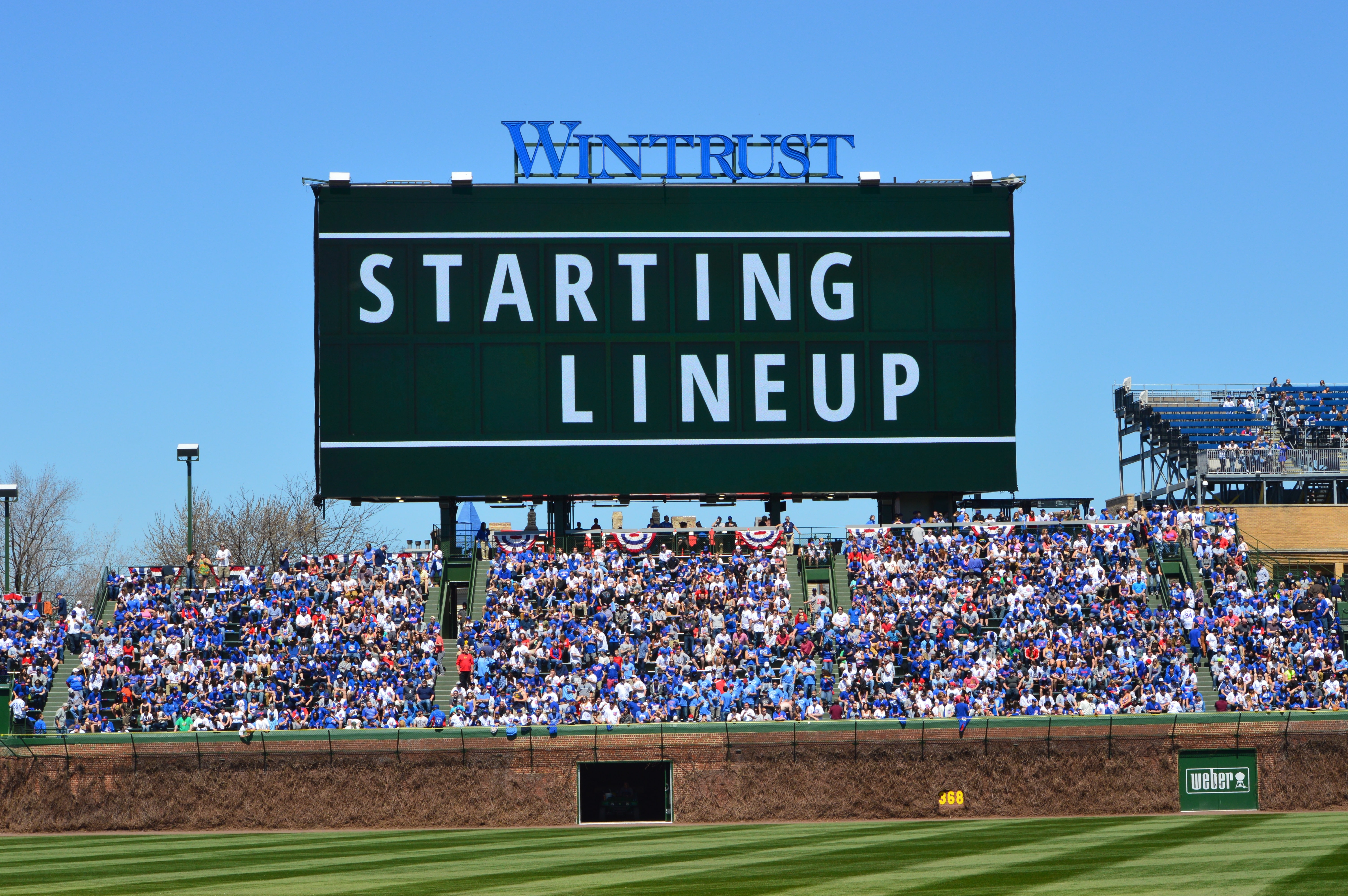 Chicago Cubs Lineup: 305 J Leads Off in Right, Tico in Center as Cubs Try to Get Lively
305 J is back in the leadoff spot and will be playing right, while Schwarbs follows him and handles the other corner. KB and Tony form the heart of the order.
Parkman is behind the dish again and Tico gets a rare start in center against a righty. La Stella, who has chosen to go nickname-less, brings his stellar offense (not being facetious, he's a stud) to second base, just ahead of El Mago.
Hendo has been pretty durn good since coming off the DL. The velocity isn't great and he's been hit a little harder than you'd like to see long-term, but the results are all that really matters. Unless you pay attention to a pitcher's wins and losses, in which case his 0-1 record in the last six starts isn't great.
Oddly enough, that lone decision came in the only game in that sample in which he got past the 6th inning. Unlike some of the other starters on the staff, the concern with Hendo is more one of stamina than it is struggling to find an early groove. Given his team's offensive anemia of late, it might be a good idea for the slight righty to keep the Phillies at bay for as long as possible.
On the other hand, the situation is ripe for a breakout against rookie righty Ben Lively, aka Bebo. As his name indicates, the 25-year-old has an active sinker that generates a good deal of grounders. On the whole, though, we're talking about an extreme fly-ball pitcher who has virtually no swing-and-miss in his game.
Lively strikes out only 3.88 batters per nine innings and allows an absurd 87.1 percent contact rate. That's good news for a Cubs team that struck out 14 times last night en route to leaving 11 runners stranded. If there's some bad news here, it's that Bebo only gives up 0.74 HR/9 despite all those fly balls. I'd say that's an aberration, but he posted similarly stingy numbers in the minors.
The platoon splits are very drastic and we're not dealing with enough of a sample to really know for sure exactly who Lively is, but we know that he's not intimidating. He'll throw a four-seam/sinker about two-thirds of the time with a curve as his main secondary. A slider and change may make appearances as well, but both have generally been hit hard.
All things considered, this has all the earmarks of a game in which the Cubs should be able to get off early and often. And since they seem to prove me wrong every time I make such a pronouncement, I figure I'm due.
First pitch is at 6:05 CT and will be show on ABC-7.
Here is tonight's #Cubs starting lineup.

Game preview: https://t.co/ugrb8O3XII #PlayersWeekend pic.twitter.com/oOcQrA4Nxj

— Chicago Cubs (@Cubs) August 26, 2017