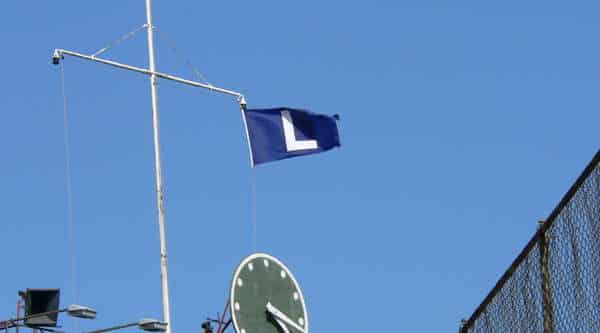 CI Recap (8/27/17) – Cubs 3, Phillies 6: Rough 5th Inning Dooms Cubs
The Cubs came into this game hoping to win their third straight series after thumping the Phillies last night. Their day started off well, as the bats were able to plate three runs in the 1st inning. Unfortunately, they weren't able to hold onto that lead and eventually fell to the Phillies this afternoon in a game that you hate to see them lose (box score).
Why the Cubs Lost
The Cubs fell apart in the 5th inning. They had two runners on base with no outs and couldn't score a run. Then, in the bottom of the inning, the defense imploded. The Phillies were able to score five runs on two singles, a walk, two wild pitches, an error and a home run. John Lackey had allowed only three hits leading up to that inning.
Key Moments
The Cubs had the bases loaded in the top of the 1st inning after scoring three runs to open the game. They had only one out and Rene Rivera struck out followed by a John Lackey groundout to end the threat.
In the top of the fifth inning, with runners on first and second base, Javy Baez lined the ball to left fielder Rhys Hopkins, who barely scooped the ball before it hit the ground. It turned into an easy triple play when Anthony Rizzo and Tommy La Stella were caught way off base.
Stats that Matter
John Lackey fizzled in the 5th – 5 IP, 5 R, 6 H, 1 BB, 8 K, HR allowed
The offense went 2-for-10 with RISP
The Cubs got no extra base-hits
Javy Baez had a good approach at the plate today – 2-for-3, 1 BB
Bottom Line
While Lackey had his issues in the 5th, the Cubs offense had issues all afternoon. They had an ample amount of opportunities to put this game away early, but were unable to take advantage of a struggling Nick Pivetta. So yes, this loss was a frustrating one. Losing a series against the worst team in the league always hurts.
On Deck
The Cubs head home on Monday as they welcome the Pittsburgh Pirates to Wrigley Field. Mike Montgomery will square off against the Pirates' Trevor Williams at 7:05 pm CT on WGN.