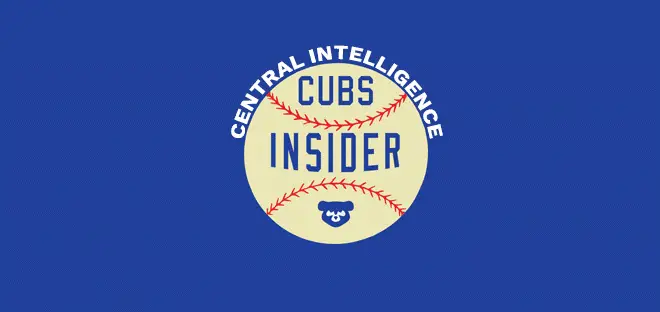 NL Central Intelligence: A Look Around the Division for the Week of August 20
Everything remains status quo
Not much to report on this week, as everything remains status quo in the division. However, the logjam at the top keeps thinning a little as time passes. Here's a look at the week:
Chicago Cubs
The Cubs' second-half surge stalled a little this past week, as they posted a 4-3 record this week to move the overall record to a nice 69-60.
Kyle Hendricks looks more like himself with every start. Against Toronto last Sunday, he pitched six innings, giving up three earned. On Saturday against the Phillies, the Professor did what he does, going seven innings of two-run ball. If he is fixed, that's big down the stretch.
Anthony Rizzo hit his 30th home run of the season on Saturday against the Phillies. Rizzo is had already become the seventh Cubs lefty to reach that mark, but he's the first to do it four seasons in a row.
It was a very offensive week for the champs. They scored nine, 13, and 17 runs in games, which looks more like last year's team.
Milwaukee Brewers
Milwaukee is still brewing, so to speak. They went 4-3 to move to 68-63 overall, just two games back of first. They handed the Dodgers their first series loss in almost three months this past weekend.
Corey Knebel has surpassed 100 strikeouts on the season, not bad for a closer.
Another reliever who has been quite good for the Brew Crew is Josh Hader, a top prospect who now has a 1.20 ERA in 30 innings. He has struck out 39, walked 19, and held opponents to just a .141 opposing batting average. That's very Carl Edwards Jr. of him!
Travis Shaw is on pace to hit 33 home runs and drive in 100. And to think, all they gave up to get him was Tyler Thornburg.
St. Louis Cardinals
It looks like the eight-game win streak was just a flash in the pan for this team. The Redbirds went 2-5 this week, dropping them to 65-65.
Tommy Pham is having a breakout season in a big way. He hit his 17th home run, a walk-off shot, to beat the Rays 6-4. Pham may never go back to Memphis playing like this.
The Cards have a place in history. Last Sunday, they played in the first ever Little League Classic in Williamsport, Pennsylvania. The cool thing was that the game was closed off to just team members of the Little League World Series. Good on you, MLB.
Ryan Sherriff pitched three scoreless innings in his first major league appearance. It's always fun to watch debuts, regardless of the team it's for.
Pittsburgh Pirates
The Bucs seem to have solidified fourth place in the Central. After a 4-4 week, they sit at 63-68.
The Pirates were the other team involved in that Little League Classic. It was a riveting success, and the MLB should do more cool things like that in the future.
One of the weirdest games in baseball history took place last Wednesday night. After getting perfect-gamed for eight innings, and no-hit for nine, the Pirates still WON. Josh Harrison hit a walk-off home run in the 10th inning off of starter Rich Hill — yes, he was still in the game — making the final score 1-0.
Josh Bell cracked two more home runs this week, giving him 22 on the season to go along with 76 RBI.
Cincinnati Reds
The Redlegs went 2-5 this week and they now sit at 55-76.
Adam Duvall hit his 30th home run of the year on Friday night, giving him back-to-back season of 30+ dingers. Overall, Cincy has three guys with 25 or more homers: Duvall, Joey Votto, and Scott Schebler. Eugenio Suarez is right on their trail with 24.
It's been a struggle for Robert Stephenson at the major league level in limited time, but not Friday night. He struck out 11 in 5.2 innings, giving up just two earned runs. That's more of the guy that the Reds drafted.
Luis Castillo pitched wonderfully again on Saturday. He went seven innings, striking out nine, giving up three hits, and walking just one. As of right now, Castillo looks like the only guy with a sure spot in the 2018 Reds rotation.