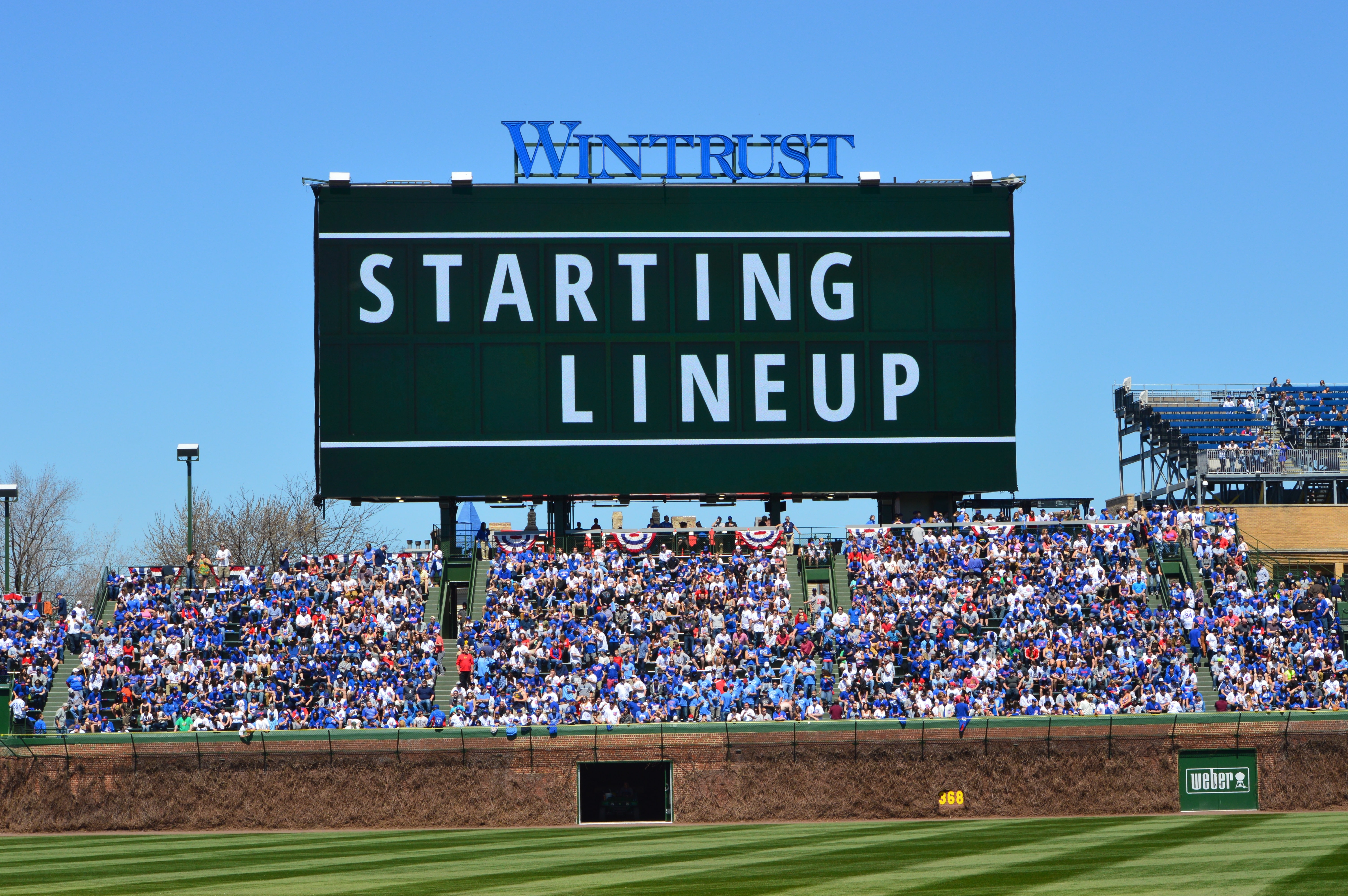 Chicago Cubs Lineup: Jay Leads Off, La Stella Second, Happ in Left to Face Pirates Team 'Ready to Bring Them Down'
Is it just me or do the Pirates talk more smack about the Cubs, and without really having anything to back it up, than any other division rival? For a while there, it seemed like the Cards would find ways to work the Cubs into conversation even without obvious reason to do so. Now, however, it's the once-again also-rans to the east who keep piping up.
"We're motivated, we're feeling very inspired and we're ready," said Pirates reliever Juan Nicasio after a win in Cincy that got them to five games under .500 and within seven of first place. "We're ready to go against the Cubs. Obviously they're in first place, but we're ready to bring them down."
Eh, whatever.
Jon Jay is leading off and playing center ahead of the red-hot Tommy La Stella, who will make his third straight start at second base. The erstwhile lefty bench bat is slashing .394/.475/.788 with a .508 wOBA and 217 wRC+ in the second half, so expect TLS to get plenty of run with three righties on the mound for Pittsburgh in this series.
Kris Bryant and Anthony Rizzo assume their familiar spots on the diamond and in the order, with Ian Happ batting fifth and playing left. Alex Avila is catching and batting seventh and…whoa, whoa, whoa, why the hell is Jason Heyward in there with his .577 OPS and .027 ISO in August? I understand the desire to have his glove in the lineup, but this is a guy whose overall offensive production this month is 44 percent worse than the average hitter.
On the other hand, you've got Kyle Schwarber and his 118 second-half wRC+ and .904 OPS at home against righties on the bench. I'd much rather see him in left, Happ in center, and Jay in right, but what do I know?
Javy Baez completes the order, batting eighth and playing short. This is probably the last week for El Mago as the everyday shortstop, what with Addison Russell beginning a rehab assignment today.
Mike Montgomery gets his second start in place of Jon Lester, the first of which may have been his best start as a Cub. Montgomery worked down in the zone with all of his pitches and induced a ton of groundballs, limiting hard contact all night. He'll look to do more of the same against a Pirates team that ranks among the highest in MLB in terms of soft and groundball contact.
As you might imagine, that also puts the Bucs among the worst when it comes to flies and hard-hit balls. Only the Giants (101) have hit fewer than the Pirates' 126 home runs and only seven teams have hit fewer than Pittsburgh's 205 doubles. Interestingly enough, however, they are near the top of MLB with 30 triples, 18 of which have been hit on the road.
Their .711 OPS vs. lefties and .712 road OPS both rank in the bottom third of baseball, so there's not a whole lot to like about this matchup from the Pirates' perspective. Now for Monty to make that a reality.
On the bump for the Bucs will be tatted-up righty Trevor Williams, who's making his fifth appearance (third start) against the Cubs this season. Williams doesn't have big numbers in terms of either strikeouts or walks, but he has done a pretty solid job of keeping the ball out of the air and inside the park. With only 0.88 HR/9, he hasn't beaten himself too often.
Williams works with a fastball that can touch mid-90's but sits around 93, complementing it with a low-90's sinker, a slider, and a change. The secondaries aren't very good at all, but he keeps the four-seam away from hitters on both sides of the plate and the sinker has nice arm-side run and generates a ton of groundball contact. Among pitchers with at least 120 innings logged, Williams' fastball combo ranks third in terms of both overall (19.2 runs saved) per-100-pitch value (1.34 FB/C). That's good.
With that sinker working them down and in and the slider hitting the opposite corner, the 25-year-old Williams has been very difficult on right-handed hitters this season. Or, to be more accurate, he's been very hard on them at PNC Park. On the road, however, the splits reverse and Williams allows a .275/.379/.500 slash to righties. His 4.85 road ERA matches up closely with a 4.44 FIP and 4.49 xFIP, so the Cubs will be seeing more or less a perfectly mediocre pitcher tonight at Wrigley.
We'll find out whether they can do anything about that at 7:05 CT on WGN.
Here is tonight's #Cubs lineup as we open a seven-game homestand.

Game preview: https://t.co/eCwvWlPK73 pic.twitter.com/Qw5a5Coke4

— Chicago Cubs (@Cubs) August 28, 2017