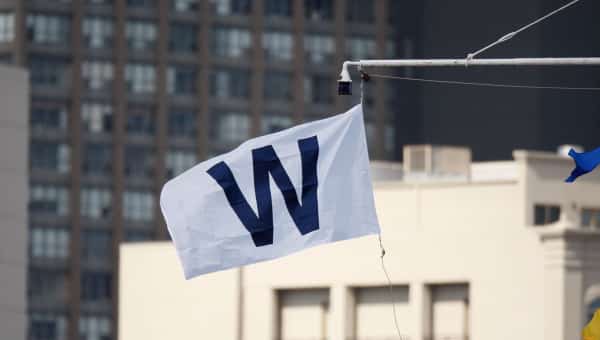 CI Recap (8/28/17) – Cubs 6, Pirates 1: Montgomery and Friends Win Again
After a 3-3 road trip, the Cubs have returned home for seven games – three against the Pittsburgh Pirates and four against the Atlanta Braves. It wasn't the most exciting contest, but the Cubs had just the right amount of offense and a man affectionately known as El Mago on their side.
Why the Cubs Won
Mike Montgomery had a sizzling start once again and kept the Pirates at bay. In his seven innings of work, he only gave up one run on six hits. More impressively, he struck out four batters and issued zero walks. To add to his stellar pitching performance, he also managed to get a hit.
Anthony Rizzo came up with the bases loaded in the 5th inning and almost crushed a ball for a homer. It turned out to be a long sac fly after Andrew McCutchen made a leaping catch against the ivy, making it a 2-1 ballgame and giving the Cubs their winning run.
Key Moments
The Cubs took a 2-0 lead into the 7th inning and walked out of that frame with three more. They managed to load the bases for Alex Avila, who got two RBI on an infield hit. The Pirates' sloppy offense in that inning accounted for three errors and three unearned runs.
Carl Edwards Jr., who has been struggling with consistency lately, threw a scoreless 8th inning and looked confident and comfortable with his only mishap being a one-out walk.
Javier Baez did what he does best, laying out to make an amazing play to rob Jose Ozuna of a hit.
Stats That Matter
When combining the stats from Mike Montgomery's last three starts, he has a 0.95 ERA over 19 innings. That is pretty darn impressive.
Bottom Line
It's simple, really: Good pitching + run support = a win. The Cubs gave Montgomery more than enough run support to keep him at ease, and they also helped him out with some key double plays.
On Deck
Tomorrow at 7:05 CT on CSN Plus, Pirates starter Chad Kuhl will face Jake Arrieta, who is 5-1 with a 1.78 ERA in his last eight outings.