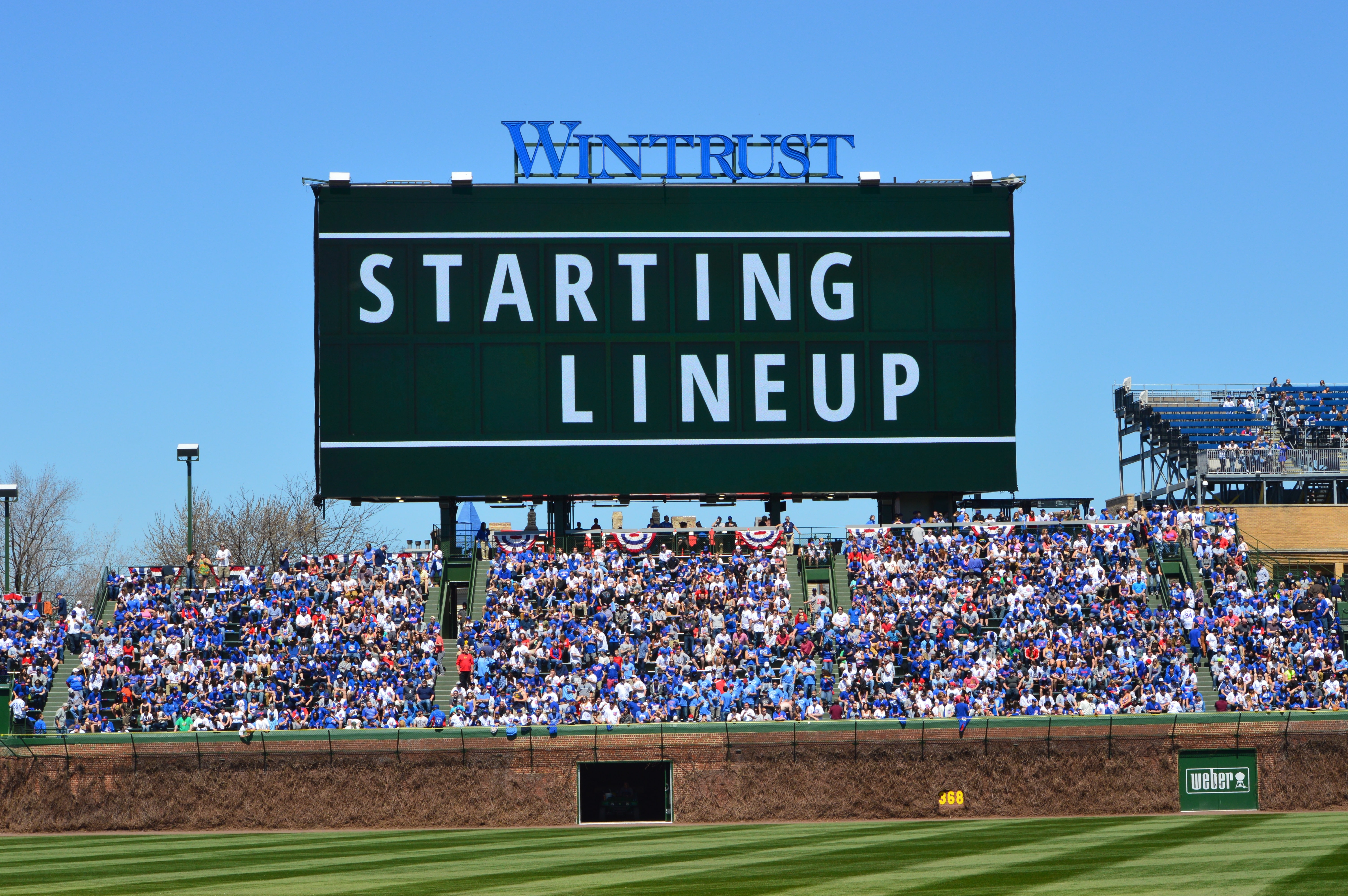 Chicago Cubs Lineup: Javy Baez Scratched from Rematch with Kuhl and the Gang
***Update***
Javy Baez has been scratched from the lineup with left thumb soreness. He has been replaced by Mike Freeman.
---
After exiting Sunday's game early with blurred vision and heading to Northwestern for observation, Javy Baez is right back in the starting lineup, batting eighth and playing short as the Cubs open a four-game set in Pittsburgh. That's huge and pretty much overshadows the rest of the lineup, but we'll get to it anyway.
Jon Jay leads off in center, followed by Kyle Schwarber in left. Kris Bryant, Anthony Rizzo, Ben Zobrist, and Alex Avila man the bases, while Jason Heyward is in right. And then you've got El Mago, who somehow managed to wriggle free from what at least one of us feared was a trip to the seven-day DL at a minimum.
I don't know about you, but I've already seen too many of these near-miss injury scares and would really like it if the Cubs could avoid them in the future. While they're at it, it'd be great if they could just not ever suffer injuries of any kind ever. That's a simple enough request, I think.
This is a repeat of the pitching matchup we saw last week, when Jake Arrieta led the Cubs to a 4-1 win over Chad Kuhl's Pirates. That performance was one of several in August that led to Arrieta being named NL Pitcher of the Month and it added to his overall dominance of the Buccos.
There really isn't much commentary to add to what I wrote the last time these two squared off, as this is actually the fourth time the Cubs have seen Kuhl. He'll bring the heat with a sinker that sits mid-90's, backing it up with a very hard slider and firm change. He's been working the curveball in there with a little more regularity lately as well, so look for that to make an appearance.
The Cubs were able to get after Kuhl's fastball and change the last time around, but had a little trouble with the breaking stuff. That has been the case each time they've faced him, as he's got a cumulative value of -6.6 runs on the straight stuff and 1.4 runs on the slider and curve. The same generally holds true for Kuhl's overall season performance, so the key will once again be getting to the fastball and keeping him from using his slider as an out pitch.
Arrieta went pretty simple last week against the Pirates, using a fastball/cutter combo for nearly 89 percent of his pitches. The box score will tell you that he absolutely dominated them, pitching a shutout with only two hits and two walks. But the eye test wasn't quite as convincing and a closer look revealed a ton of contact and perhaps a little luck. In fact, Arrieta got only three swinging strikes, the second-fewest he's ever generated in a Cubs uniform.
While the end result is all that really matters at the end of the day, you'd like to see Arrieta operating with a little more margin for error going forward. I'm interested to see what his pitch mix looks like and whether he's able to miss bats and avoid hard contact this afternoon.
First pitch is set for 3:05 CT and will be carried by ABC-7 and ESPN (out-of-network only).
Here is today's #Cubs #LaborDay lineup against the #Pirates.

Game preview: https://t.co/xtVJIzuqx1 pic.twitter.com/rvQrt6HsKT

— Chicago Cubs (@Cubs) September 4, 2017